The Ultimate Central and South Texas Road Trip Guide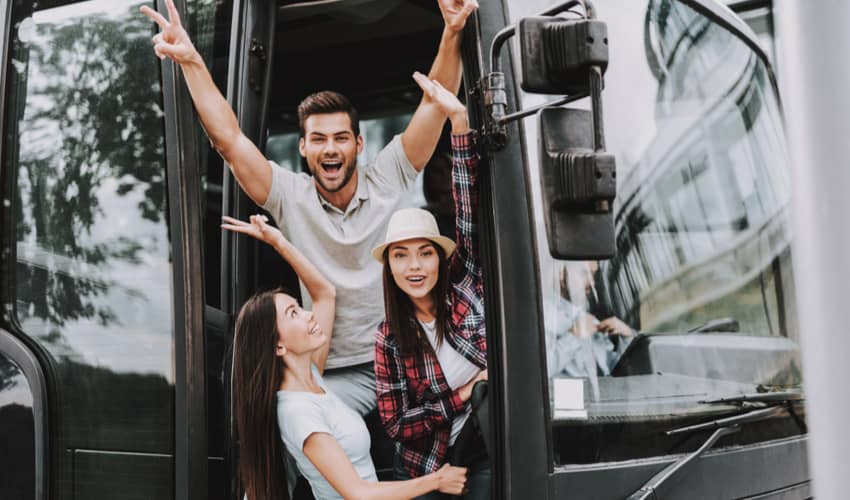 Welcome back! Happy to see you again. If you've just finished up with the Ultimate North Texas Trip Guide and don't know where to go from there—don't worry, this blog post has the info you need. Today, we'll go through top attractions in South and Central Texas and pit stops you should make between cities.
If this is your first time here and you have no idea what the " Ultimate North Texas Trip Guide," is—well, this is awkward. Check out the first part of this two-parter for travel tips, and top spots to see in Dallas, Arlington, and Fort Worth. You'll also find information on how you can easily travel with a group and how Texas Charter Bus Company can help. Rent a minibus or charter bus with a personal driver and all the comfortable amenities you'll need to make for a smooth haul around Texas. Call 281-383-9491 to learn more about charter bus pricing and receive a personalized quote!
Now, let's get to ATX.
Austin
Ready to get a little weird? Welcome to Austin! It's Texas' capital city, the Live Music Capital of the World, and the topic of the saying "Keep Austin Weird." Austin is a major cultural hub, with plenty of things to do for groups of outdoor enthusiasts, music and art lovers, foodies, and history buffs. In short: Austin has something for anyone and everyone.
Austin charter bus tip: Most parking in Downtown Austin is metered and can get pricey for large vehicles. If you're planning to spend a long time in the area, consider having your driver drop everyone off before they park in an off-site lot.
Learn about Texas history
Everything is bigger in Texas, especially the buildings. The Texas State Capitol is one of a few capitol buildings taller than the U.S. Capitol in D.C. Along with being ridiculously tall, the capitol is hailed as being one of the most beautiful buildings in the city. Your group can book a private guided group tour of the capitol grounds to get the most of your experience.
If your group has additional time and wants to get even more in-depth on state history, visit the Bullock Museum a few blocks north of the Capitol. The Bullock Texas State History Museum has multimedia exhibits on everything from 17th-century French exploration (complete with remnants of the historic La Belle ship) to the performance history of Austin City Limits.
Texas State Capitol address: 1100 Congress Ave, Austin, TX 78701
Capitol tours phone: 512-305-8402
Bullock Texas State History Museum address: 1800 Congress Ave, Austin, TX 78701
Phone: 512-936-8746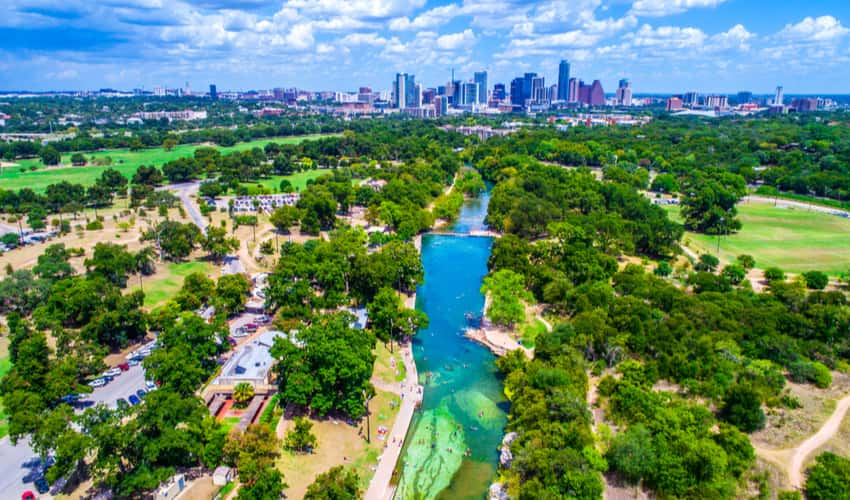 Hike like a local
Need a breath of fresh air after exploring the museums? Good thing Austin has plenty of beautiful outdoor spaces to explore. Mount Bonnell is just a few miles outside of downtown Austin and offers a short but satisfying hike with amazing views of the landscape. Make the brief hike up to the 775-foot peak and take photos with the Colorado River and the distant Austin skyline as your backdrop. This area gets pretty crowded on the weekends, so make sure you have a parking plan worked out with your charter bus driver.
If you want a place to dip your toes in this landlocked city, check out Barton Springs Pool. This public pool is fed by a natural spring and stays at a cool 68℉ year-round. It's a popular place for Austin residents to cool off during a hot summer day, but non-residents are welcome too for a slightly higher admission price. After wading in the water for a bit, head to the rest of  Zilker Park to hang out in the city's favorite green space.
Mount Bonnel address: 3800 Bonnell Dr, Austin, TX 78731
Phone: 512-974-6700
Barton Springs Pool address: 2201 Barton Springs Rd Zilker Park, Austin, TX 78746
Phone: 512-867-3080
Eat, drink, and be merry
As the Live Music Capital of the World, Austin has some of the best nightlife in Texas. Home to bustling areas like 6th Street (or "Dirty Sixth" as some like to call it) and the Rainey Street Historic District, ATX is the perfect place to wine, dine, and unwind with a group. Rainey Street is a great area for groups who want a laid-back evening in hipster bungalows, while 6th Street is the ultimate party area with packed bars and live music. Even if bar-hopping isn't your thing, both neighborhoods have a wide selection of delicious food. Grab some local bites at Roppolo's Pizzeria, Eureka!, or Banger's Sausage House & Beer Garden. Wherever you choose to go, you'll have a built-in DD and private minibus to safely shuttle everyone after the food coma sets in.
Austin is also pretty famous for its legendary barbecue (It arguably has the best barbecue selection in the state). Before leaving ATX, make sure you visit one of these popular spots for your fill of local delicacies to hold you over on the road:
Stubb's Bar-B-Q
Address: 801 Red River St, Austin, TX 78701
Phone: 512-480-8341
Franklin Barbecue
Address: 900 E 11th St, Austin, TX 78702
Phone: 512-653-1187
Cooper's Old Time Pit Bar-B-Que
Address: 217 Congress Ave, Austin, TX 78701
Phone: 512-474-4227
la Barbecue
Address: 2027 E Cesar Chavez St, Austin, TX 78702
Phone: 512-605-9696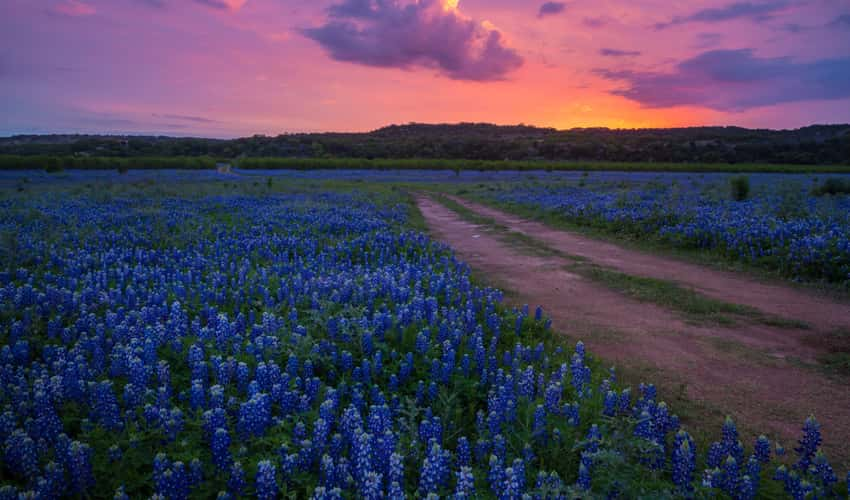 The 1.5-hour ride between Austin and San Antonio will take you through part of Texas Hill Country. This part of South Central Texas is known for its picturesque terrain, amazing hiking trails, beautiful vineyards, and booming wine industry. Visiting the Hill Country is a popular day trip for wine lovers from Austin and San Antonio. You'll only skim past a few wineries if you stick to the I-35 route between the two cities. If you're a group of wine lovers, consider making a big detour along Highway 290 towards Fredericksburg before going to San Antonio. This will set your San Antonio trip back and tack on additional mileage to your charter bus rental, but hey—Hill Country wine is probably worth it.
San Antonio
History lovers, rejoice! We're finally in Alamo City. San Antonio is home to Texas' most-visited tourist attraction, The Alamo. There are also several other historic sites throughout the city that definitely warrant a visit. But don't worry: there's also plenty to do if you aren't a big history buff.
San Antonio charter bus tip: The city sees a lot of tourist traffic and plenty of motorcoaches every day. There are designated spaces for motorcoaches at most tourist attractions downtown. Check out the city's motorcoach guidelines and pay close attention to loading and parking policies to avoid a costly ticket.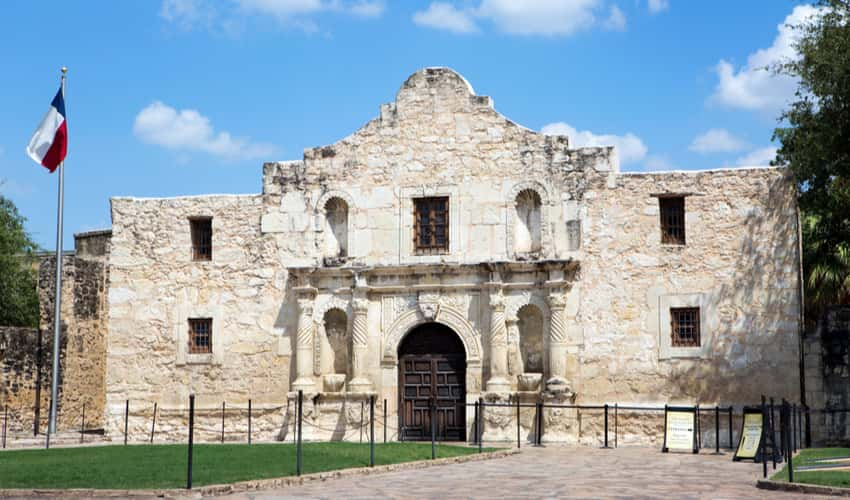 Explore centuries of Texas history
The Alamo was established more than 300 years ago by Spanish missionaries as Mission San Antonio de Valero. Over its long history, the structure served as a garrison and was a major battleground during the 1836 Battle of the Alamo for Texas' independence from Mexico. Today, this historic place is a major landmark and museum with a variety of tour options to suit groups of all ages. After your visit, explore surrounding buildings like St. Joseph's Church and the Emily Morgan Hotel in the Alamo Plaza Historic District.
Still itching for more knowledge? Travel south to San Antonio Missions National Historical Park. This park is home to four 17th- and 18th-century missions that, along with The Alamo, are part of a designated UNESCO World Heritage Site. . Mission Concepción serves as an active Catholic church and welcomes visitors. If you're there on Sunday around noon, be sure to stop by for Mariachi Mass.
The Alamo address: 300 Alamo Plaza, San Antonio, TX 78205
Phone: 210-225-1391
San Antonio Missions National Historical Park address: 6701 San Jose Dr, San Antonio, TX 78214
Phone: 210-534-8875
Appreciate Mexican art and cuisine
Looking to avoid the hordes of fellow tourists along the River Walk? Then consider exploring San Antonio's cultural areas that are a little off the beaten path. From historic and religious structures to folk art and delicious cuisine, you'll find heavy influences of Mexican culture everywhere in Alamo City.
If you're looking for authentic food, art, and other goods, check out Historic Market Square and La Villita Historic Arts Village. Historic Market Square is home to dozens of restaurants and specialty shops and El Mercado, the largest Mexican market in the country. La Villita Historic Arts Village is located off the San Antonio River Walk. It has galleries and shops with Mexican folk art, handmade jewelry, and pottery.
Historic Market Square address: 514 W Commerce St, San Antonio, TX 78207
Phone: 210-207-8600
La Villita Historic Arts Village address: 418 Villita St, San Antonio, TX 78205
Phone: 210-207-8614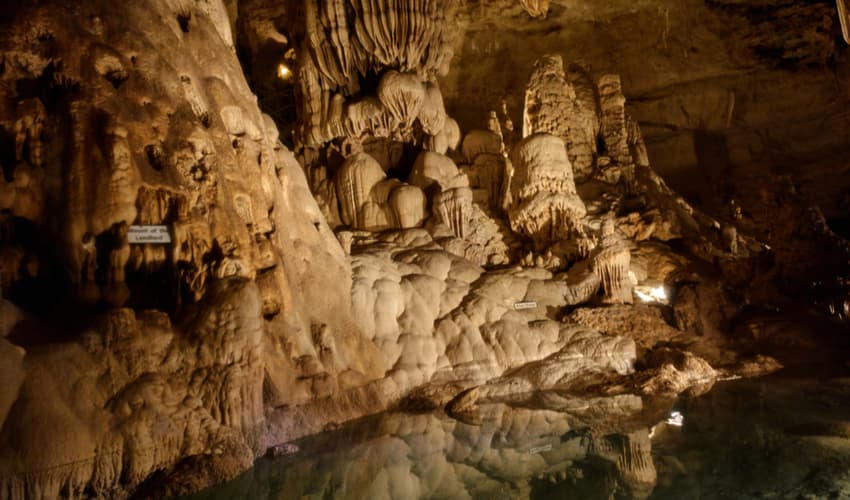 Become a mole person
Okay, not actually. San Antonio's Natural Bridge Caverns are a unique outdoor experience, but the lack of sunlight during your short visit won't cause you to mutate. The Natural Bridge Caverns are the largest commercially-available attraction of their kind in Texas, with more than two miles of speleothem-laden passages. Cavern tours can range from simple guided walkthroughs to full-on adventure exploration with crawling and rappelling around the canyons.
If anyone in your group is feeling a bit wary of caves (totally can't blame you, horror movies give them a bad rep), check out their surface attractions like ziplining and visiting the Natural Bridge Wildlife Ranch.
Address: 26495 Natural Bridge Caverns Road, San Antonio, TX 78266
Phone: 210-651-6101
Is your group getting tired of looking at miles and miles of landlocked landscape? Well, it's time to head toward the coast! Pack up your charter bus with all your San Antonio souvenirs and maybe a few gorditas for the 3-hour ride. The drive from San Antonio to Houston is a straight shot along I-10 East. You'll travel through quite a few small towns that—depending on who you talk to—may or may not be worth a stop. Beer buffs may want to stop at historic Spoetzl Brewery in Shiner for a tour, while dessert lovers should make a short stop at Ellinger for iconic European pastries from Hruska's Store & Bakery.
Houston
Welcome to H-Town: the biggest city in Texas, home of space exploration, and host to the largest rodeo in the world. Houston does have a lot more going for it than its iconic NASA center and modern cowboy culture. It's also home to a large collection of popular museums, a thriving theatre and arts scene, and amazing food culture with award-winning restaurants.
Houston charter bus tip: Most oversized parking options throughout Houston will be along the street or in surface lots. Depending on the attraction you plan to visit, inquire about oversized parking when you grab admission tickets. If you're planning to do some exploration around more residential areas, plan to have your driver drop everyone off before parking elsewhere.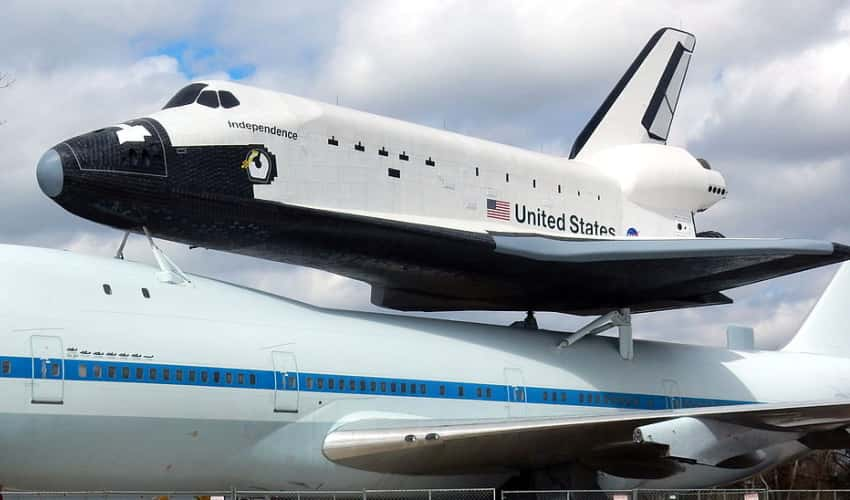 Get ready to blast off
Space Center Houston is one of Houston's biggest attractions and claims to fame. It's the official visitor center of the NASA Johnson Space Center, NASA's primary location for human space flight. Space Center Houston is also a must-see spot for visitors of all ages interested in space, science, and history. Take a tour through mission control, an astronaut training facility, Independence Plaza, and Rocket Park, home to an original Saturn V rocket.
The space center is an exceptionally popular location for vacationers, summer camps, and field trips, so expect large crowds year-round.  Be sure to book your group tickets well in advance, as some busy days may require timed tickets.
Address: 1601 E NASA Pkwy, Houston, TX 77058
Phone: 281-244-2100
Explore the Houston Museum District
Is your group interested in fine arts? Maybe natural sciences? Or does health and medicine pique your interest? Made up of 19 institutions in the area, the Houston Museum District has a little bit of something for everyone. Art lovers should visit acclaimed museums like the Menil Collection and the Museum of Fine Arts, Houston. Groups that may be traveling with kids or teens will enjoy the Houston Zoo and Children's Museum Houston. If you're interested in science, visit the Houston Museum of Natural Science and the Health Museum. Wherever you choose to go, you'll need to pay separate admission fees for each museum. Some locations are free to enter every day, while others offer free or discounted admission on certain days.
Houston Museum District address: 1300 McGowan St., Ste. 120, Houston, TX 77004
Phone: 713-521-4469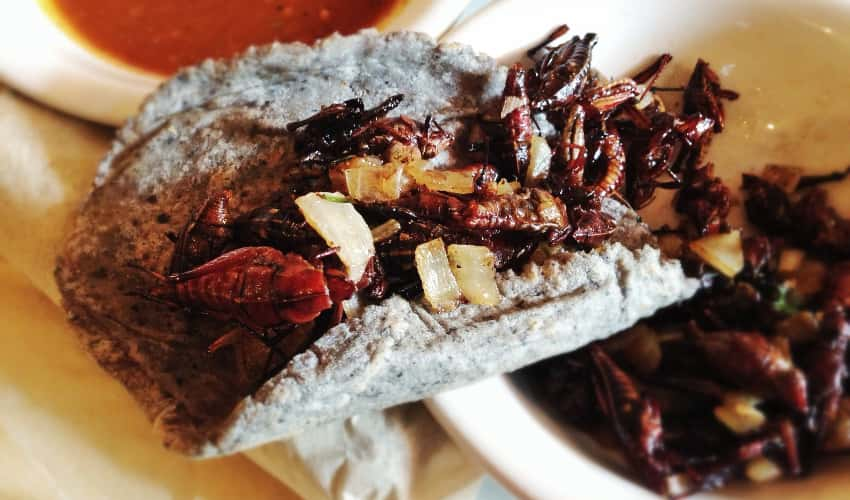 Don't forget the food
It's really one of the best parts of travel. If you want standard Texan fare like barbecue and burgers, you'll definitely find that in Houston. But what makes the city's food scene special is the wide variety of other flavors you'll find too! Mexican, Tex-Mex, Japanese, Indian, West African, Cajun, Italian, Vietnamese—you name it, you'll find it in Houston. Some of the best neighborhoods to dine in include artsy and hip areas like Montrose, Upper Kirby, and East Downtown (EaDo). Pick your restaurant of choice, enjoy a delectable meal, and then explore nearby shops, bars, and breweries.
Need a few ideas on where to dine in Houston? Consider one of these top restaurants:
Hugo's
Mexican; Montrose
Address: 1600 Westheimer Rd, Houston, TX 77006
Phone: 713-524-7744
Eunice
Cajun/Creole; Upper Kirby
Address: 3737 Buffalo Speedway, Houston, TX 77098
Phone: 832-491-1717
Nancy's Hustle
European and New American; EaDo
Address: 2704 Polk St A, Houston, TX 77003
Phone: 346-571-7931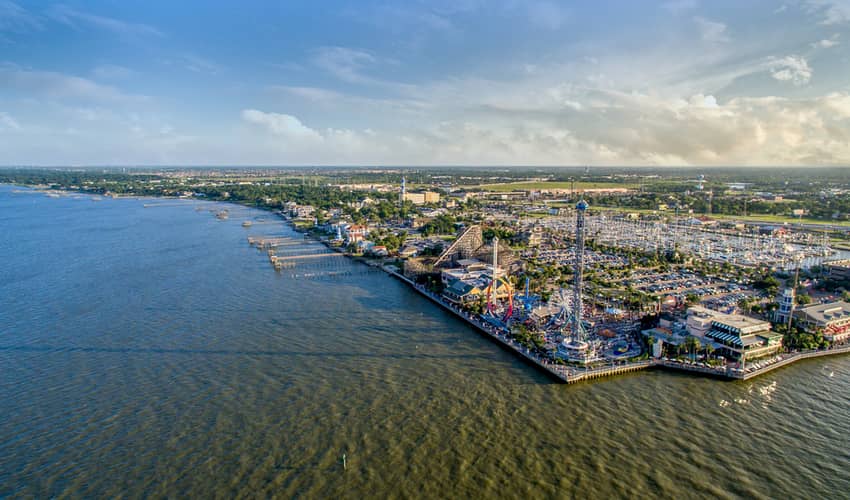 We're nearing the end of the trip.  At this point, your group and your charter bus driver are surely beat. You can end your trip in Houston or, if you're feeling adventurous, keep the trip rolling to the Gulf of Mexico. Corpus Christi is the largest city on the water, but it's a 3- to 4-hour drive from Houston. Instead, consider opting for a trip to Galveston. It's only an hour from Houston and offers lovely beach views and unique attractions. The most direct route will take you down I-45, but if you'd like a scenic highway, consider TX-146. This route only tacks on about 20 minutes to your ride and will take you through popular destinations like Kemah Boardwalk.
Galveston
Galveston may look like a quaint, historic beachfront town—and it is—but it's also party central! This Gulf city is home to the country's third-largest Mardi Gras celebration and is a must-visit place if you're around Texas for Fat Tuesday. If partying it up isn't your thing, Galveston still has plenty for you to explore and enjoy.
Galveston charter bus tip: As such a tourist-heavy area, Galveston sees lots of vacation RVs, cruise port shuttles, and tour buses. Short-term parking for minibuses can be found along the street in metered spots. Long-term parking and full-sized charter bus parking can be found in several RV parks around the area.
Visit the pyramids
The Moody Gardens pyramids to be exact. You may have seen these giant glass pyramids on the road into town and questioned what's inside. The answer: animals, lots and lots of animals. This sprawling attraction houses more than 10,000 animals across the Rainforest and Aquarium Pyramids. You'll find plants and animals from around the world, including penguins, sea lions, sloths, and monkeys. Moody Gardens also has a variety of other activities like zip-lining, paddle-boating, a 3D theater, and a seasonal beach with a water park.
Address: 1 Hope Blvd, Galveston, Galveston Island, TX 77554
Phone: 409-683-4200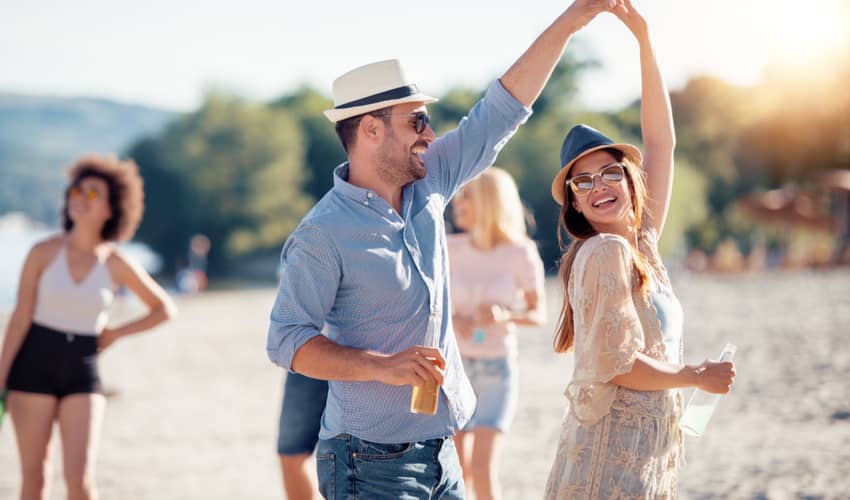 Hit the pier and beach
The beautiful beaches and postcard-worthy piers are some of Galveston's biggest draws. Historic Pleasure Pier might be a little cheesy and tourist-trappy for some visitors, but it has a certain charm that many love in the summertime. Get your tickets to enjoy the amusement park rides and carnival games on the water.
For those only interested in sticking their toes in the sand, you'll find plenty of opportunities here. Take a stroll along the Seawall, play a game of volleyball on Stewart Beach, or lay out and catch some sun at Galveston Beach. After catching some rays and exhausting yourselves with beach activities, relax in your charter bus's reclining seats and shuttle back to your hotel.
Pleasure Pier address: 2501 Seawall Blvd, Galveston, TX 77550
Phone: 855-789-7437
Explore Gulf history
Galveston is home to two major historic districts and several 18th- and 19th-century homes. The Strand Historic District (The Strand) and East End Historical District are a dream for architecture lovers. These areas are lined with mostly Victorian-style buildings, with a dash of Eclectic, Romanesque, Greek Revival, and Beaux-Arts influences sprinkled here and there. Bishop's Palace and the Moody Mansion are the most popular buildings in these areas, offering historic tours and events with prior registration. If you don't want to book a formal tour, hop on your charter bus and coast through the historic districts at your own leisure.
1892 Bishop's Palace address: 1402 Broadway Avenue J, Galveston, TX 77550
Phone: 409-762-2475
Moody Mansion address: 2618 Broadway Avenue J, Galveston, TX 77550
Phone: 409-762-7668
Plan Your Road Trip and Book Your Texas Charter Bus
It's time to go home? Already?! Well, you don't have to go home. With Texas Charter Bus Company, you can travel anywhere you'd like across the state! Even if you're traveling to nearby states like Oklahoma for a football game or Louisiana for NOLA Mardi Gras—Texas Charter Bus Company can find a way to work out your group transportation. Call 281-383-9491 at any time to get your road trip transportation organized around Texas.
Do you need to rent a charter bus?