The Ultimate Group Travel Guide to Space Center Houston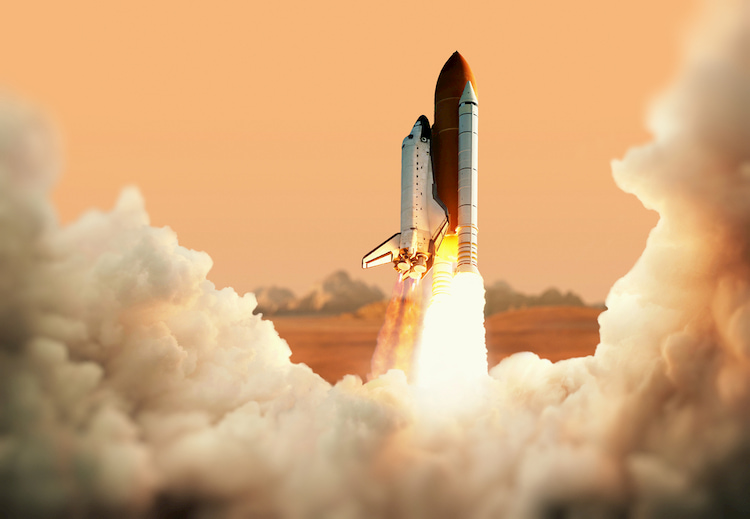 A visit to Space Center Houston should be on the bucket list for every Texan. How many chances will you have to walk inside a space shuttle? Meet a real astronaut? Touch a moon rock!? Space Center Houston has all of that and more under one roof, just waiting to be explored.
If you're attending as a large group, maybe for a corporate event or field trip, your plans will look different than if you were attending with a small bunch of friends or family. With enough people you'll qualify for group rates, and can choose from various experiences specific to large gatherings, like private event spaces and specialized ticket packages.
Read on to get the low down on everything you'll want to know if you're visiting Space Center Houston with 10 or more folks:

How to Get There
Space Center Houston is found on the edge of the city, about 30 minutes from the center near Nassau Bay. For the most convenient travel, we recommend renting a charter bus large enough to fit your group. You can get there via personal transportation or rideshare, but you risk splitting up your group, arriving at different times, and needing to pay for parking.
Bus Tip: There is a $5 parking fee per vehicle, but the Space Center waives parking fees for buses. Your bus driver can even get a complimentary ticket at the center's Guest Services Desk so they can stay on-site and be nearby when you're ready to leave.
Reservations and Pricing
Space Center Houston offers a special rate for groups of 20 or more. You'll also receive one (1) free ticket for every 20 purchased.
Your ticket includes almost everything that Space Center Houston has to offer: films, live shows, artifact galleries, the NASA Tram Tour, VR experiences, and Independence Plaza. There are 3 virtual-reality rides not included in the ticket that you can enjoy for an additional fee per ride, per person.
When you pay at least 7 days in advance, you can pay the special group rate with the most savings. If you plan a last-second trip or can't pre-pay, you'll qualify for the pay-on-arrival group rate. Group rates (and more specific details about Space Center Houston's group experiences) can be found at spacecenter.org/group.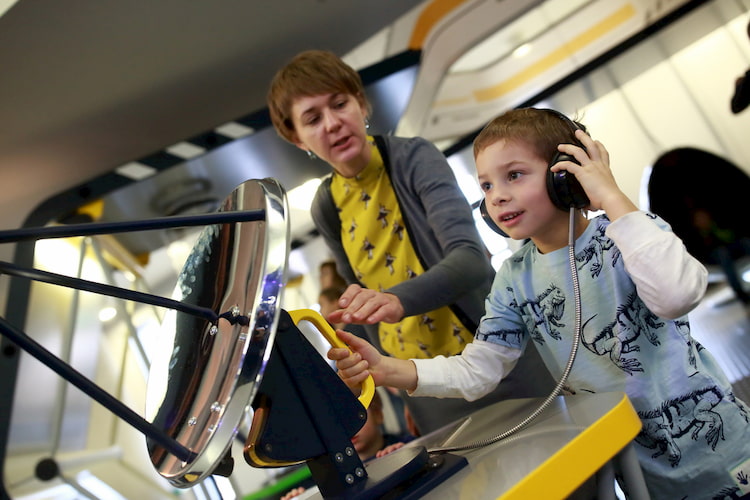 Planning Your Trip
Fast Facts
Space Center Houston is open most days from 10am to 5pm.

They have extended hours during peak seasons: weekends, holidays, and summer. See

spacecenter.org/hours

to see their operating hours on the day of your visit.

For your group to see most things at SCH, plan to visit for 3 to 5 hours.

Tram tours and film times can not be scheduled – it's a first-come, first-served basis if your ticket doesn't include a private, custom tour.
Food & Dining
Outside food is not allowed inside the center, though there is a covered picnic park adjacent to the guest parking lot that is available on a first-come, first-served basis. It seats approximately 75.
Bus Tip: Pack lunches and beverages into coolers to bring on your charter bus. Space Center Houston requests coolers to remain on buses, but you can keep your food fresh and store it in a luggage bay or overhead luggage rack for the journey.
You can add a meal plan option to your group ticket purchase. If you opt for a Value Meal, you and your group will choose from a small selection of lunch options like chicken tenders, a cheeseburger, two slices of pizza, or a garden salad.
For a slightly higher price point, you can have a Super Meal. Guests choose from anything in the Zero-G Diner (except Cosmic Grounds coffee bar). Opt for southern cooking at the Backyard Bird, classic American from The Grill Shack, or unique International meals from Global Kitchen.

Private & Guided Tours
Space Center Houston offers three tiers of specific, private experiences for groups at a higher price point than the standard visit.
In the most affordable tour, your group enjoys a private tram tour of NASA. You'll also be one of the first groups of the day to see Mission Control and the astronaut training facility.
The second tier tour will guide your group in a 60-minute personal tour of Space Center Houston before it opens to the public. This ticket also includes meals in the Zero-G Diner. Tour times can be scheduled up to 60 minutes before Space Center Houston opens for the day.
The Custom VIP Expedition includes the most comprehensive Space Center Houston experience. You'll choose your tour times for the tram tour, and select which locations at NASA and Space Center Houston you want your guide to focus on. You'll also enjoy catered lunch in a private, reserved space, and receive individual souvenirs.
Space Center Houston
Space Center Houston is an enormous educational center filled with more than 400 space artifacts, exhibits, and experiences. It's known around the country as the home of NASA Mission Control, International Space Station Mission Control and astronaut training, and guests can be taken behind the scenes to see the NASA Johnson Space Center.
Independence Plaza
One of the only places where you can fulfill your dream of being inside a space shuttle is at Independence Plaza. Visitors can explore a replica of the Independence shuttle mounted on top of the original NASA 905 shuttle carrier aircraft. Exhibits detail the history of the shuttle era and its impact on current and future space exploration.
NASA Tram Tour
This is your chance to go behind-the-scenes at NASA Johnson Space Center (JSC) and witness the hub of human spaceflight and exploration in person. You'll see where astronauts train for their journeys into space, the layout of Mission Control Center, the Orion program, and tons of future space developments.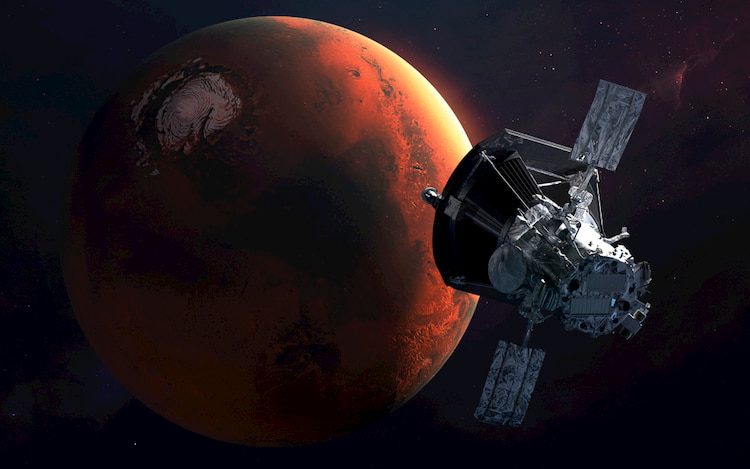 Starship Gallery
The Starship Gallery is one of the more immersive and fascinating exhibits. Visit and explore a unique selection of spacecrafts (like the Apollo 17 Command Module) that have all spent time in outer space.
You'll also see a collection of lunar rocks, and one of them is a touchable moon stone! It's 3.8 billion years old, brought back to Earth by the Apollo 17 crew. There are only eight lunar rocks in the world made available to the public to touch, and you'll find one of them in this gallery.
International Space Station Gallery
The International Space Station (ISS) is the largest structure built in space, and the gallery at Space Center Houston gets you up close and personal with its story. Make time to see Living In Space, an interactive live show presented by Space Center Houston's mission briefing officers.
Mission Mars
Space Center Houston's newest exhibit is all about what it takes to get to Mars. Learn all about NASA's Space Launch System and the challenges faced by astronauts as they plan a journey to Mars. You'll also be able to touch a real Mars rock on display in this gallery.

Private Events
If you want to host a special event with Space Center Houston, it'll be a breezy experience. Much like Texas Charter Bus Company's reservation specialists, Space Center Houston's onsite event planners will guide you through the process step-by-step to make sure your experience meets your ideal expectations.
Event Spaces
The 5,000 square-foot Special Events Building overlooks Independence Plaza, and can hold up to 200 dining guests. Independence Plaza itself can be a venue, and guests can explore the exhibits and NASA 905, the first shuttle carrier aircraft. Up to 100 guests can be inside the shuttle carrier aircraft. For events with up to 500 guests, consider the Astronaut Gallery or Zero-G Diner.
Theaters & Conference Rooms
You can also rent theaters and conference rooms for seminars, premieres, and product launches, or business meetings.
The Space Center Theater can hold up to 580 guests, if you're hosting a crowd. The Destiny Theater can hold up to 229, and it's home to the podium President John F. Kennedy used when he spoke to Americans about landing on the moon.
The smallest Club Conference room is for an intimate meeting of up to 15 important people, while the Silver Moon space can hold up to 120. The Silver Moon space has a built-in buffet bar, private restrooms, and access to an outdoor patio.
Catering
When you plan an event with Space Center Houston, your personally assigned event planner will organize catering for you. They work exclusively with Sodexo Inc., an international food and facilities management company for upscale catered meals for groups of all sizes.
To get more information, visit Space Center Houston's private event website. It's incredibly detailed and holds all of the answers to your questions, including an interactive floor plan and contact information.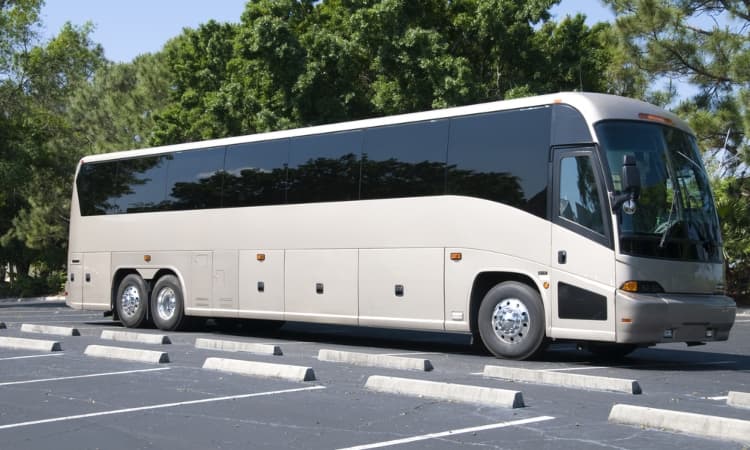 Group Travel with Texas Charter Bus Company
When you're bringing a group to Space Center Houston, you'll need reliable, safe transportation. Count on a charter bus from Texas Charter Bus Company to bring you from your home base to Space Center Houston on time with your itinerary or scheduled tour. When you call us at 281-383-9491, we'll work with you to create your ideal travel day trip schedule. Leave the navigation and mileage to us while you enjoy a magical day exploring all that Space Center Houston has to offer.
Do you need to rent a charter bus?