Your Charter Bus Driver
When you book a ride with Texas Charter Bus Company, you'll also be reserving the time of a professional charter bus driver. The charter bus drivers in our network are dedicated to the highest quality of service for every trip throughout Texas.
If you've never rented a minibus or charter bus and have questions about your driver, we've got you covered. Keep on reading to learn more about charter bus drivers' qualifications and things you should know before hitting the road.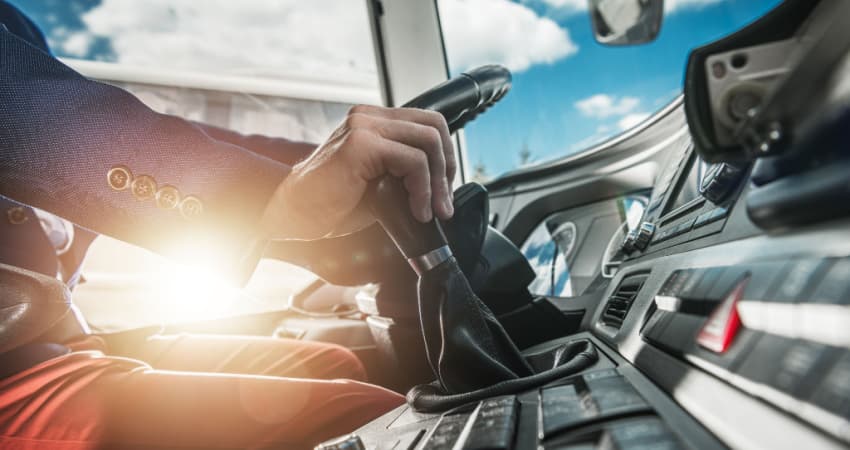 Each Charter Bus Driver Values…
Safety
Wherever your Texas travels take you, your group's safety will always be a top priority. Every charter bus driver in the Texas Charter Bus Company network must have a thorough background check, clear routine drug test, a valid CDL license, and top-tier driving performance. Texas groups traveling with children for school field trips or sporting events can rest assured everyone will be in safe hands throughout the duration of their trip.
Customer Service
Reserving a group transportation service with Texas Charter Bus Company means you'll have a reliable and efficient team behind your ride. Your charter bus driver will be dedicated to ensuring you have the highest quality of customer service. They'll focus on making sure your transportation is timely and efficient every step of the way.
Professionalism
Professionalism is paramount and includes your driver being courteous and organized. Suppose you have an executive business event or another important occasion on the calendar. In that case, you can request a luxury bus with a professional chauffeur handling the roads from start to finish.
Things You Should Know About Your Driver
Charter bus drivers require breaks.
Texas Charter Bus Company provides flexible short- and long-distance transportation. If you're making a big trek from El Paso to Houston, your driver will be legally required to take a break. By law, drivers are only allowed to operate a vehicle for 10 consecutive hours before needing to take an 8-hour break. So you'll need to factor necessary breaks into your travel itinerary.
Your driver will need lodging.
If you'll be on the road for a long-distance trip you'll need to book lodging for your charter bus driver. You'll want your driver to be well-rested and refreshed to continue giving your group the best quality of transportation service. Many hotels offer discounts when booking multiple rooms or room blocks. So be sure oy book an additional room for your driver when you reserve lodging for your group. When you book your rooms, also inquire about overnight oversized parking for your charter bus rental.
Communicate thoroughly with your driver.
Your charter bus driver is committed to traveling according to your schedule and itinerary. However, it's understandable that things change and maybe you'll want to spend extra time exploring tourist destinations in Dallas or Austin. Just be sure to communicate with your driver and let them know of any changes to your travel plan during your trip.
Tips are always appreciated.
Charter bus rental pricing includes the cost of your rental and base pay for your driver. Though, if you're exceptionally happy with your driver's service, tipping them is a wonderful way to let them know. Tips aren't required but a tip of 5-10% of the total cost of your trip will be appreciated. Usually, cash at the end of your trip is the best way to tip your driver.
Still Have A Few Questions?
A Texas Charter Bus Company representative is available around the clock at 1-800-436-8719 to answer any questions you may have about the drivers assigned to your trip. One of our experts can also get you a free charter bus rental quote for an upcoming trip or event in Texas.
Do you need to rent a charter bus?