Tips for Planning a Group Trip from Houston to Galveston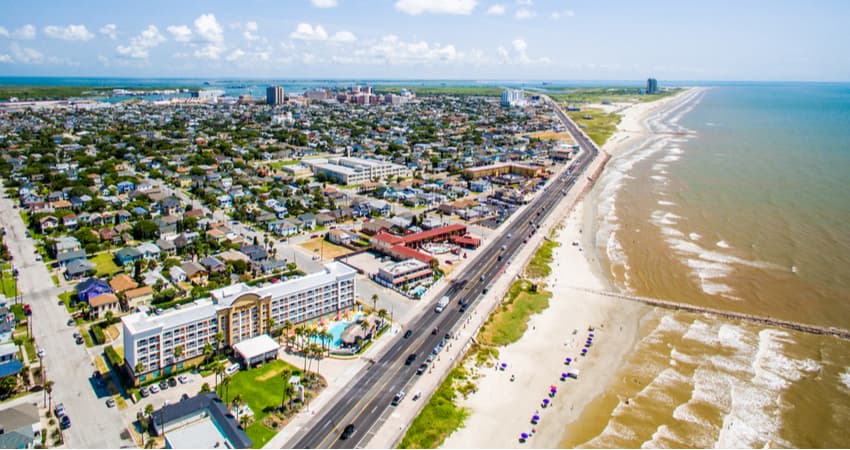 Did someone say group vacation? Count us in!
Mainland Texas has amazing events and locations for group trips. Austin has some of the coolest music festivals in the country, San Antonio has unique historic landmarks, Dallas has sporting events galore, and Houston has world-class museums (learning about rockets and astronauts at Space Center Houston is hard to beat.)
What if you want a waterfront, sand-in-your-toes, sipping-margaritas-by-the-beach type of group vacation? A trip down to Galveston may be just right for you and your group.
Leave the group transportation to Texas Charter Bus Company while you sit back, relax, and get ready for a trip to one of the Lone Star State's biggest resort cities. There's really no better way to elevate a trip than relaxing in a private charter bus and having professionals handle the hassle of driving. Forget about the road trip miles on your car or having to split everyone into several packed vehicles if you've got a big group.
Now, let's hop into some Galveston trip-planning details.
Why Organize a Galveston Group Trip?
Galveston is a popular day trip destination for Houstonians but any Texan (or anyone for that matter) can benefit from a day in the Galveston sun. This seaside city is home to family-friendly attractions like Moody Gardens and the Galveston Island Historic Pleasure Pier, but is also a great place for adults-only fun with dozens of seasonal Mardi Gras balcony parties.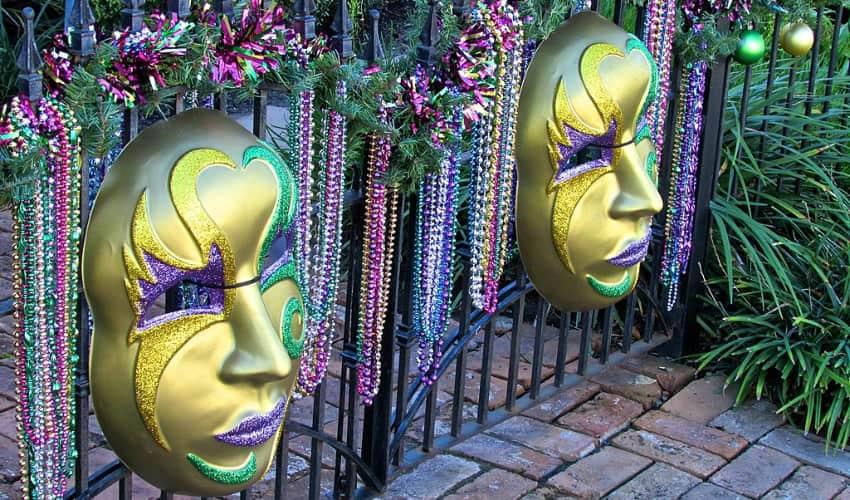 Image courtesy of Wikimedia Commons.
Party it up for Mardi Gras and catch some rays at the Seawall, Galveston Island State Park, Sunny Beach, or one of the many private beaches throughout the island. Along with being a big resort area, Galveston is also a culturally significant city with six protected historic districts and dozens of architectural masterpieces like the Moody Mansion and Bishop's Palace.
In short: Galveston has something for everyone. It's a wonderful place for a friends weekend, bacherlor/ette party, big family trip, outing with your campus organization, or team-building day after a Houston business conference. Explore the many museums and landmarks if you're a group of history lovers, hit the theme parks if you're thrill seekers, or party until Strand Street shuts down if you're celebrating a special occasion.
Tip 1: Consider starting your trip in Houston.
Texas is a big state. Getting to Galveston from most of Texas' major cities is a one-way commitment of 3 to 5 hours (and that's without inevitable traffic jams). Houston is a little less than an hour from Galveston, and it's actually almost impossible to avoid driving through H-town on most routes to Galveston.
If you haven't been to Houston in a while (or you've never been), take a few hours or even a day to explore the city before heading down to Galveston. Spending some time learning at Space Center Houston or dining at local hotspots in Montrose is well worth the extra stop.
Once you're ready to make your way to the island, you'll just need to hop on I-45 S and it's a straight shot down to waterfront paradise.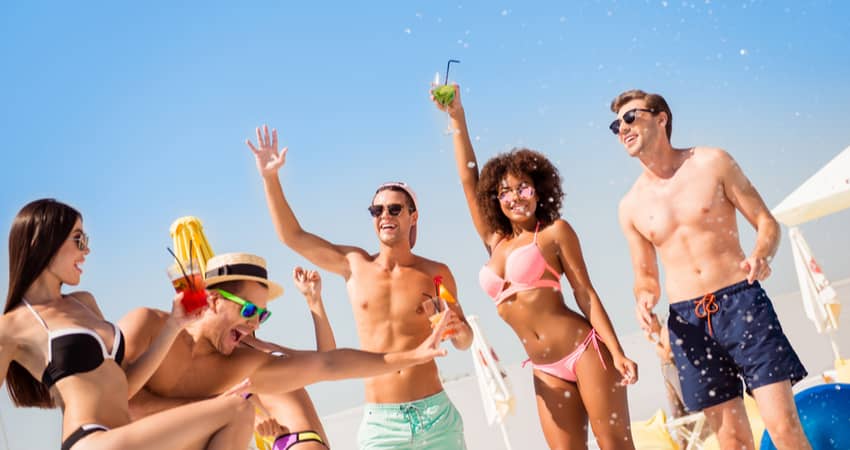 Tip 2: Book your transportation and lodging early.
You'll need to consider the time of year you're traveling when reserving your group accommodations. Galveston's tourism is at its busiest in spring and summer: so, Mardi Gras season and peak times when people take beach vacations. Group transportation and lodging costs can quickly soar if you book with too short notice.
Texas Charter Bus Company provides flexible charter bus services that work with your personalized itinerary, but we can't control demand. It's highly recommended that you book at least 3 months in advance outside of peak season and around 6 months in advance during peak season. This will ensure your group has plenty of vehicle availability to choose from and gets the best charter bus price possible.
Similar booking tactics should be employed when reserving lodging in Galveston. Expect lodging costs to be the most expensive during spring and summer. Reserving your rooms may be cheaper if you book far enough in advance, but expect Mardi Gras and summer vacation crowds to inflate room costs no matter what. If you're booking private group transportation for an overnight trip, don't forget to also reserve a hotel room for your charter bus driver!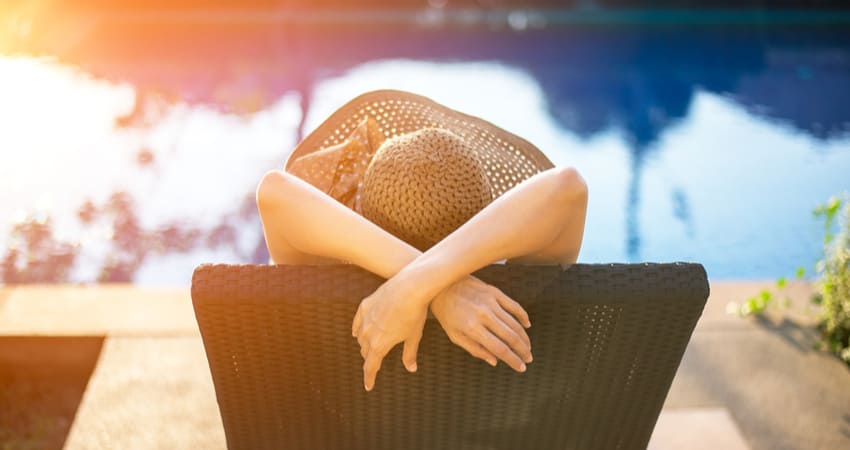 Tip 3: Bump up travel amenities for a special occasion.
Planning a group beachfront vacation should come with a little bit of treating yourselves, especially if you're traveling for a special event like a wedding celebration or birthday bash. If you have the budget, consider choosing travel accommodations that'll make your trip easier and more comfortable.
Many Galveston resorts offer all-inclusive vacation packages for the ultimate group trip. Packages will vary by resort but many include discounted hotel blocks for groups, upscale dining options, spa services, and private poolfront or beachfront cabanas. Booking an all-inclusive package is one of the best ways to get the full resort experience at locations like the historic Hotel Galvez & Spa.
Requesting a motorcoach with additional features is another great way to make your Galveston trip smoother. If you're taking a long-distance trip, ask your reservation specialist about booking a charter bus or minibus equipped with WiFi, power outlets, and TVs with DVD players for easy entertainment on the road. You can also request features like reclining seats so everyone can sit back and relax.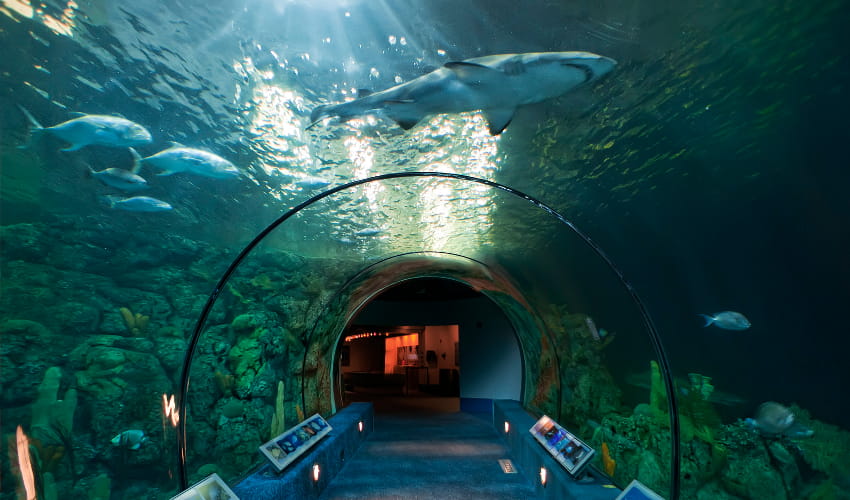 Moody Gardens Aquarium image courtesy of Katie Haugland Bowen on Flickr.
Tip 4: Build an itinerary.
Are you traveling to Galveston for long nights of Mardi Gras parties? Or maybe on the flip side, you're taking a historic tour of the East End and The Strand? Whatever your reason for planning a group trip to Galveston, drafting an itinerary is always a good idea to make the most of your trip.
It doesn't need to be a strict hour-by-hour plan. Just having a general idea of what you want to do and when you want to do it can help big groups keep their trip on track. While building your Galveston itinerary, be sure to inquire about group admission discounts to any attractions on your list. Most of the city's most popular attractions, like Moody Gardens, offer group discounts, guided tour options, and additional experiences like animal encounters.
If you're opting out of the all-inclusive resort package, be sure to secure group dining reservations for your meals. As we've already discussed, Galveston is beyond busy in peak travel season and finding somewhere for a dozen or two people to eat isn't an easy feat to accomplish on the fly. Nick's Kitchen and Beach Bar, Gaido's, or Fisherman's Wharf are just a few local group-friendly eateries to add to your itinerary.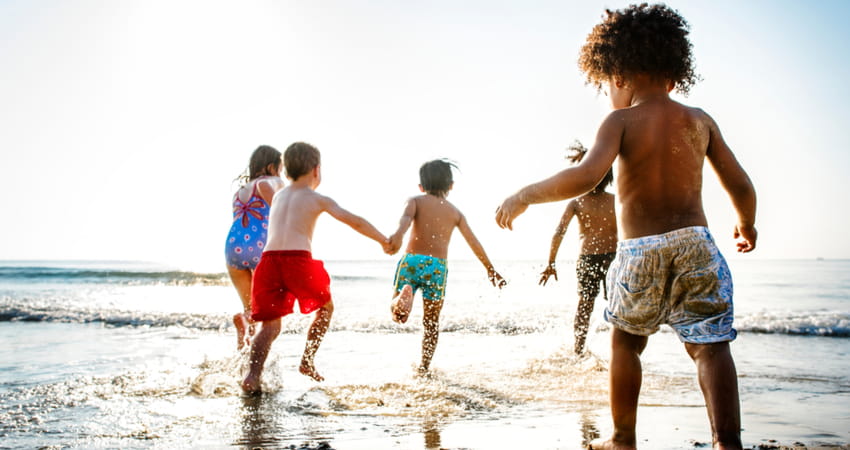 Tip 5: Choose your beach wisely.
Is catching some sun and coasting on the Gulf of Mexico's waves your group's biggest priority?
Galveston has around a dozen beaches to choose from. However, some beaches are better suited for adults, while others cater to families and groups traveling with children.
East Beach is the place to be for adults who want to party with their toes in the sand. It's one of the few beaches that allow alcohol on the premises and is a popular location for festivals and concerts. If you're traveling with little ones or just want some peace and quiet away from party crowds, try Galveston Island State Park or Stewart Beach instead. And don't forget to pack your charter bus with beach gear, fishing equipment, or anything else you'll need to enjoy your day out in the sun.
Ready for Galveston?
Organizing the transportation for your next group trip from Houston to Galveston is just a phone call away. Texas Charter Bus Company has rental experts available around the clock at 281-383-9491 to provide you with a charter bus quote personalized to your Galveston trip. Gather your group together, throw plenty of sunscreen in your bag, and get ready for a relaxing trip on the Gulf Coast.
Do you need to rent a charter bus?