The History Buff's Guide to San Antonio Group Tours
Considering its centuries-long history and significance in Texas' larger-than-life identity, it should come as no surprise that San Antonio draws in history classes and vacationing history buffs from far and wide.
But how does one prioritize what sites to see in Alamo City?
Never fear! In this guide, I'll lay out all the must-see historical attractions San Antonio has to offer—from the landmarks and historic districts to the best museums where you can get your nerd on.
And with so much to see and learn in San Antonio, your group of history buffs will need a reliable ride around town. That way, you can spend less time waiting around for multiple Ubers and Lyfts, coordinating a string of carpools, or trying to navigate public transportation in an unfamiliar city, and get back to sightseeing.
Texas Charter Bus Company is here to help. Our huge network of charter buses and minibuses means we can find you nearly any make, model, or range of amenities to keep your tour group all together and on schedule. With an experienced driver at the wheel, your history buffs can tour the city in total comfort. Just say the word, and we will secure a motorcoach with amenities like TVs and a DVD player to screen your favorite documentaries and cowboy movies, AC to beat the Southern Texas heat, and much more. Call 210-686-1207 today for a free quote personalized to your San Antonio transportation needs!
Famous Historical Landmarks

The Alamo
Address: 300 Alamo Plaza, San Antonio, TX 78205
Phone: (210) 225-1391
Because when you're visiting Alamo City with a bunch of history buffs, chances are you'll want to see the Alamo.
Established over 300 years ago as Misión de San Antonio de Valero, this site was one of the oldest still-standing structures in the city. As such, it has witnessed most of San Antonio's long and storied history, from the construction of multiple missions, streets, and aqueducts to the infamous Battle of the Alamo during the Texan Revolution. Although most of the 200 soldiers, volunteer army men, and slaves stationed here died defending it, the battle waged here inspired Texan soldiers to fight for independence for years to come, including during the decisive skirmish at San Jacinto that ended the war and coined the phrase "Remember the Alamo."
Seeing San Antonio's most-visited landmark for yourself is easy, considering the multiple tour options available and accessible bus loading and unloading zones located around the site. Your group is free to walk around the grounds at their leisure, though many past visitors recommend booking some sort of tour to make the most of your visit. Self-guided audio tours are available if your history buffs wish to at their own pace. If your group of 20 or more seeks a little more structure or will ask a lot of questions, there's also a guided group tour option. For the latter, expect to pay $20 per person and spend 1 hour exploring the footprint of the original mission and the interior of the Alamo Church.
As for disembarking your charter bus, your driver can drop off at the designated motorcoach zones along Alamo Plaza. Buses and oversized vehicles are only allowed to idle for up to 15 minutes in these loading zones, so make sure your group is ready to get a move on once your bus arrives. If you're ever in doubt as to where your bus can and cannot go, just contact the tourism division of the city's Visitors Bureau at (210) 207-6700. Downtown San Antonio—and the Alamo especially—sees a lot of group tour traffic, so the bureau will more than likely be able to answer any questions you may have.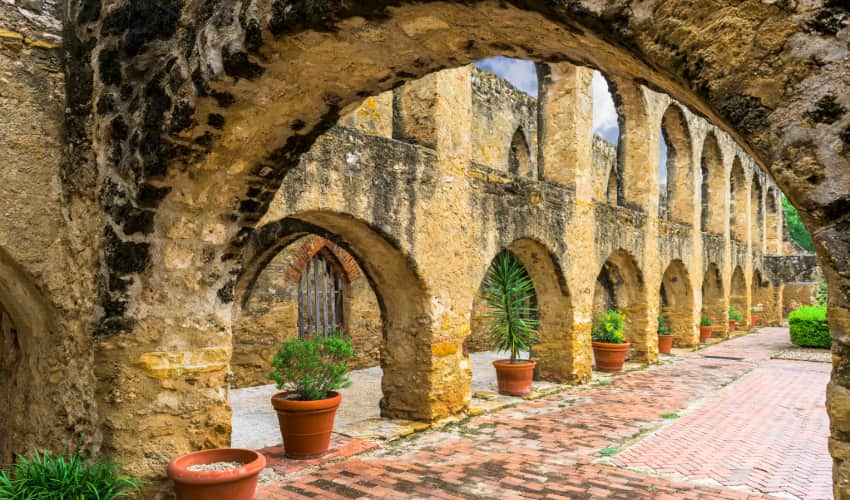 Missions National Historical Park
Address: 6701 San Jose Dr, San Antonio, TX 78214
Phone: (210) 534-8875
This national park preserves four of the five 17th- and 18th-century Spanish missions within San Antonio city limits (the fifth is the Alamo, in case you were wondering). In other words, if your group wants to see the most in one destination, this designated UNESCO World Heritage Site is your best bet.
Highlights include:
Mission San Jose—established in 1720 and is considered the "Queen of the Missions." Famed for its ornate workmanship, with flying buttresses, quatrefoil patterns, polychromatic plaster, and the intricate "Rose Window" on the south wall.
Mission San Juan—built in 1731. The grounds surrounding it served as community farmland for the entire area that would become San Antonio. Notable for its Romanesque architecture and still-functioning bell tower.
Mission Espada—also constructed in 1731, though most of the structures here burnt down in 1826. Remnants include parts of the chapel, the granary, two compound walls, and some of the best-preserved sections of the region's aqueduct system.
Mission Concepción—dedicated in 1755, the interior appears nearly exactly as it would have at its construction. Stands as the oldest unrestored stone church in the U.S. and still facilitates active services with regularly scheduled Mass.
Missions National Historical Park is not so much a singular destination as a string of little parks along the San Antonio River—with Mission Concepción at the northern end and Mission Espada at the south. Each mission is roughly 2.5 miles apart from the next, so unless you bring some really good walking shoes and are willing to hike the 10-mile trail that connects the missions, your group will most likely need a transportation service to visit them all.
Luckily, every mission offers free entry and plenty of free parking, so If you're planning to visit during peak touring season and are worried about bus parking availability, call the visitor center at (210) 932-1001 for more information.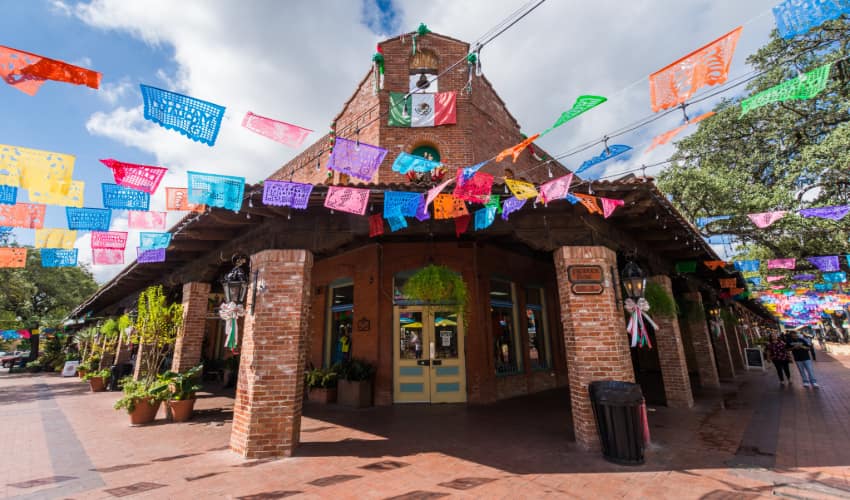 Historic Market Square
Address: 514 W Commerce St, San Antonio, TX 78207
Phone: (210) 207-8600
Welcome to what was (and depending on who you ask, still is) the mercantile hub of San Antonio: Historic Market Square. It was officially sanctioned as an outdoor marketplace in 1938, and until 1973 local farmers would park their pickup trucks full of produce here and sell their crops from the truck beds.
Nowadays, Historic Market Square is primarily visited by tourists, but that doesn't mean it's unworthy of a visit. This is where you'll find El Mercado, the United State's largest Mexican market. The three square blocks of market space are partially enclosed, air-conditioned, and lined with dozens of local restaurants, street food vendors, specialty shops, and leatherworkers—so definitely come with cash if you're in the market for locally made souvenirs and authentic good eats.
Like most attractions in downtown San Antonio, the Historic Market Square is very accessible to charter buses, minibuses, and oversized vehicles. Your driver will need to drop off your group at the entrance on San Saba Street or in the designated loading zone on North Pecos Street (under the I-35 overpass) if traffic is especially heavy, then park at the Cattleman's Square lot a block away from the market.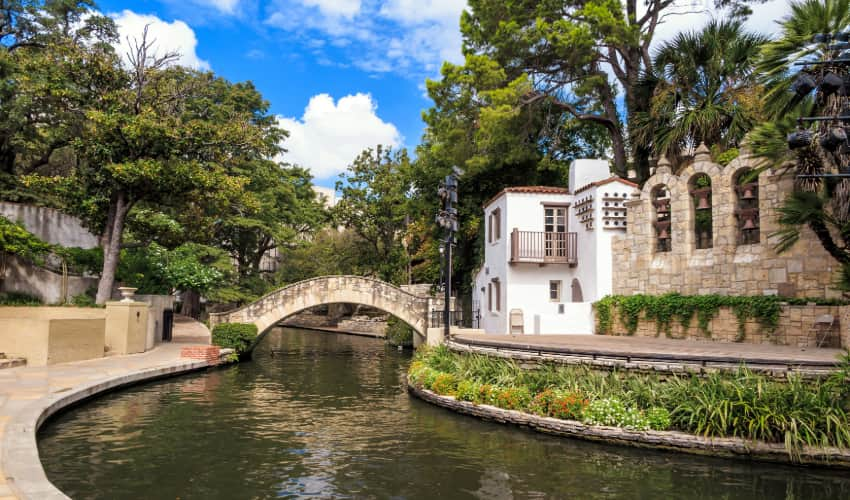 La Villita Historic Arts Village
Address: 418 Villita St, San Antonio, TX 78205
Phone: (210) 207-8614
While this district is primarily known as the city's art center, you shouldn't forget that La Villita is San Antonio's oldest neighborhood. This place is as storied as the beautiful mix-mash of architectural styles would suggest: it was first a Native American settlement; then a residential area for soldiers stationed at the nearby Misión de San Antonio de Valero (aka: the Alamo); then a combination of German, French, and Italian business districts; then a slum during the Great Depression; and finally became the designated arts district you see today.
Most of the 27-centuries-old structures that make up La Villita are now art galleries and restaurants. So to make the most of your history tour here, many veteran visitors would recommend simply walking around the district and popping into any gallery or shop that catches your eye. Many store owners can tell you a little history about the building where they've set up shop, and if you leave with an oil painting, a piece of Mexican folk art, a handmade necklace, or some pottery, well, that's just an added bonus!
Traveling here by charter bus? Let your driver drop your group off in front of the Hilton Palacio del Rio or along East Nueva Street for the easiest access to La Villita's entrance.
Art and History Museums

San Antonio Museum of Art
Address: 200 West Jones Ave, San Antonio, TX 78215
Phone: (210) 978-8100
I know what you're thinking: an art museum? On your San Antonio history tour? Well, beyond housing modern art by contemporary Texan talent, the San Antonio Museum of Art is home to the most comprehensive collection of ancient Greek, Roman, and Egyptian art in the southern U.S. Come see busts and canopic jars from a mummy's tomb, beakers and dishware from ancient Islamic cultures, and basketry and masks from Oceania—all in one building!
Group tours are available to a wide range of learners: from kids to kids-at-heart, animal lovers to storytellers, historically-inclined economists to scientific art enthusiasts, and so much more. You can even ask the docents to design a tour based on a specific topic your group would prefer to learn about, as long you give them a few weeks' notice so they can prepare.
Group admission rates are $22 per adult, $19 per senior 65+, and $14 per military personnel, college student, or teen—children 12 or younger and all K-12 school groups are free.
The tour itself varies in length depending on what your group wants to cover, but expect to be on your feet for about an hour. To ensure everyone gets the most out of their tour, try to keep your pre-K groups under 30 people or your K-12, college, or adult tour groups under 60 people—though the museum can make special accommodations for larger groups if need be.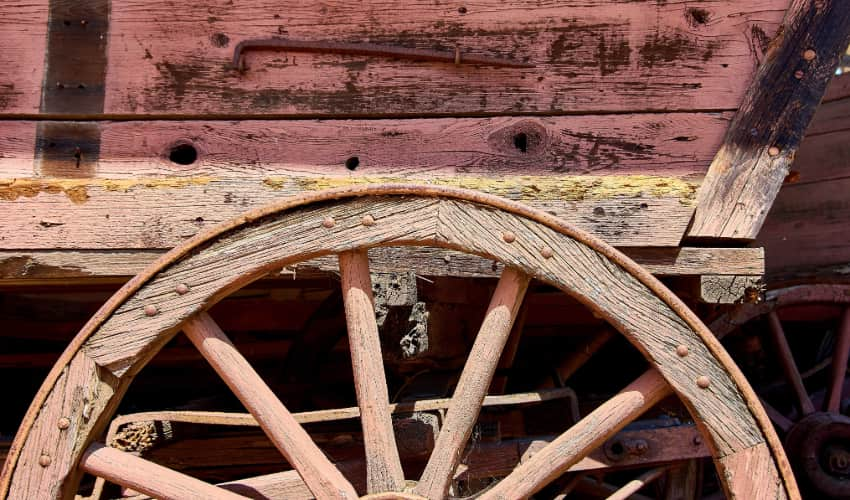 Briscoe Western Art Museum
Address: 210 W Market St, San Antonio, TX 78205
Phone: (210) 299-4499
This museum along the San Antonio River Walk is yet another fusion of art and history, showcasing many perspectives on the wild, wild west: from pieces by Texan ranchers and early settlers to pre-colonial indigenous art. Here, your history buffs can explore paintings and depictions from contemporary artists alongside artifacts like preserved covered wagons and governor-turned-guerrilla-leader Pancho Villa's saddle.
The museum offers docent-led tours for groups of 10 or more that cover the museum's highlights. Expect to pay $10 per person, regardless of membership or other discounts that may apply, and be sure to schedule your tour at least three weeks before you plan to pop in.
And if you're looking for a unique venue for your big event, the Briscoe has you covered there too. The museum's Jack Guenther Pavilion provides both indoor and outdoor floor plans for elegant fundraisers, cocktail parties, weddings, luncheons, corporate presentations, and more—all within steps of the San Antonio River and with access to the museum's sculpture and indigenous plant gardens. Call 210-507-4849 to reserve the pavilion for your history enthusiasts' next event, or contact pavilion@briscoemuseum.org for more information.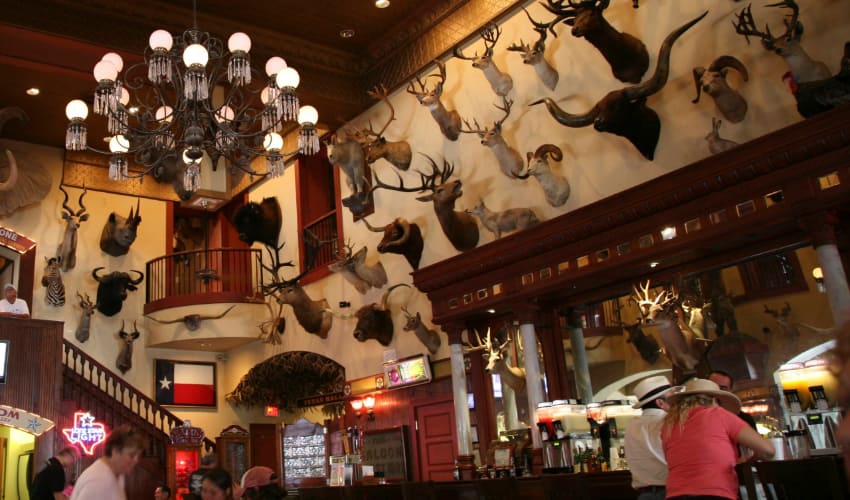 Buckhorn Saloon and Museum
Address: 318 E Houston St, San Antonio, TX 78205
Phone: (210) 247-4000
Art museums are fine and good, but what if your tour group seeks a piece of San Antonio history that's a little more… eccentric?
You've come to the right place.
When Albert Friedrich opened the saloon back in 1881, he soon realized his parched patrons from the surrounding ranches and homesteads had little to offer in the form of cash. So he did what any sensible person would do: accept horns and antlers in exchange for beer and whiskey. One thing led to another, and now you'll find one of the world's largest and most unique collections of taxidermy here. Come wander the halls and take in the over 520 species on display, including a record-breaking 1,000-pound black marlin, a 10,000-year-old prehistoric elk, and an infamous 78-point buck.
Even if taxidermy isn't your thing, this museum also offers exhibits and displays dedicated to the Texas Ranger Division—the state's first form of law enforcement established in the 1830s—as well as a wax museum. Or if you'd rather take a break from exhibits altogether, this site still functions as an active saloon! Sip a local craft beer or a Prickly Pear margarita in the same spot Teddy Roosevelt is said to have recruited Rough Riders, sit back, and enjoy this watering hole's only-in-Texas atmosphere.
Those planning to visit the saloon or tour the museum with a group of 10 or more people are asked to call 210-247-4004 ahead of their visit to secure discounted group rates (tour guides, teachers, and bus drivers get in free). The museum even offers two bus loading and unloading areas—one on Houston Street and one on Presa Street—and can recommend a nearby free, bus-friendly parking lot when you call.
San Antonio History Tours Made Easy
Whatever sites, museums, and landmarks fill your San Antonio itinerary, let Texas Charter Bus Company make your journey through time as comfortable as possible. When you're ready to book, just give us a call at 210-686-1207. Our 24/7 reservation team would love to set your group up with a motorcoach tailored to their needs. Whether that means ensuring there's WiFi on board so you can share your favorite moments while on the road or finding an ADA-accessible bus at no additional cost, we're here to make it happen. Get in touch today to lock in a free, no-obligation quote for your personalized San Antonio bus rental!
Do you need to rent a charter bus?