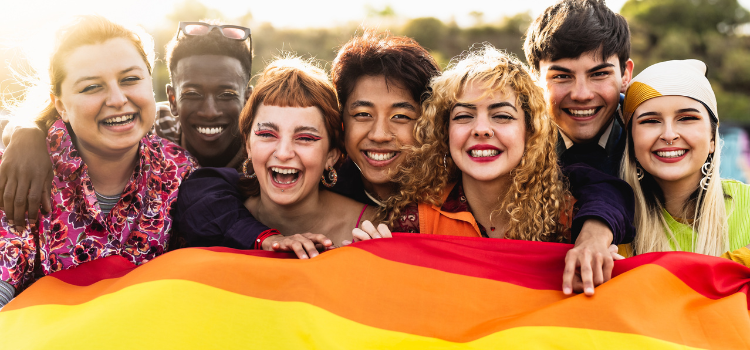 LGBTQ+ Hotspots in Dallas
Is Dallas LGBTQ+ friendly? The answer to that question is a resounding "YES!" Dallas is home to the sixth-largest LGBTQ+ population in the United States. The main area of "Gay Dallas" is centered in the Oak Lawn Neighborhood. Here, you can find bars, restaurants, stores, clubs, and more throughout Cedar Springs Road and Oak Lawn Avenue. The intersection of Throckmorton and Cedar Springs in particular is dotted with several Gay and Lesbian bars within walking distance from each other, making it a great place for a night out or even a bachelor/bachelorette party. 
If you need group transportation for exploring LGBTQ+ hotspots in Dallas, Texas Charter Bus Company is here to help provide you with the right charter bus or minibus rental. Many of the LGBTQ+ hotspots in Dallas are walking distance from each other. That means a reliable charter bus driver can drop your group off at Cedar Springs, and pick you up after and safely take you home – no DD is needed when Texas Charter Bus Company is behind the wheel! 
When you're ready to explore the LGBTQ+ area of Dallas with a group, give us a call at 281-383-9491 and we can find you the right rental and give you a free, customized quote. Below, here' s our guide to some of the best LGBTQ+ spots in Dallas!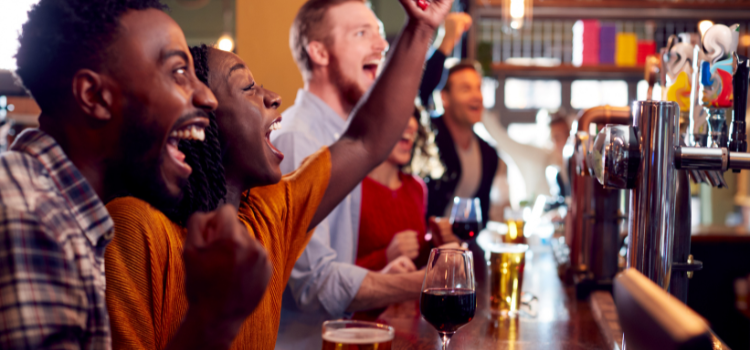 Cedar Springs Tap House
Visit the Cedar Springs Tap House for lunch or dinner, and you will be greeted by two giant waving LGBTQ+ flags. The Cedar Springs Tap House is an LGBTQ+ friendly sports bar with a huge selection of beer, wine, and liquor, and plenty of flat screen TVs to watch the game. If you are going later in the evening, be sure to check and see if the drag show will be on that night, as customers rave about it (along with the sandwiches and wings). The sports bar also has a patio, weekly trivia nights, and specials on food and drinks almost every day, making it a great group restaurant in Dallas. The area is crowded and parking can be scarce, so renting a Dallas charter bus is a great way to keep your group together without having to split the group into multiple cars, where you'd have to find multiple parking spaces.
Address: 4123 Cedar Springs Rd #100, Dallas, TX 75219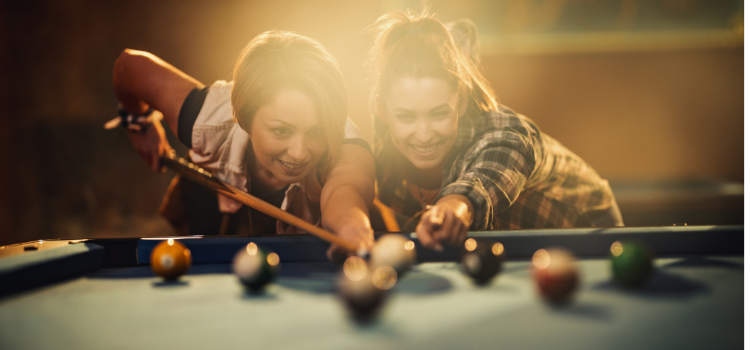 JR's Bar and Grill
JR's Bar and Grill is a great place to start your night out, as it's open earlier than other clubs. The club has been open since the 1980s, and has three bars – two downstairs, and one upstairs on the patio, which is always bustling with people and offers great views of Cedar Springs. JR's has cheap food and drinks (guests rave about the burgers), and it's a great place to go with a group, as there's tons of space and foot traffic is always steady within the bar. It also offers a more casual, laidback environment for those that want the club feel without the club atmosphere. 
Address: 3923 Cedar Springs Rd, Dallas, TX 75219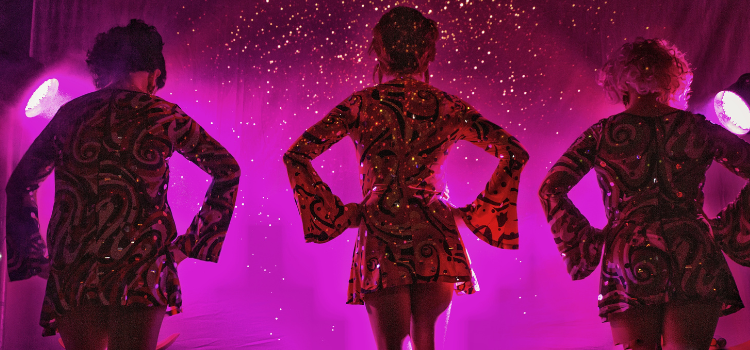 Station 4
Sometimes called "the Mecca of gay night clubs," Station 4 is a great place to enjoy the best LGBTQ+ friendly night life Dallas has to offer. The 24,000-square-foot Station 4 has a dance area with light and laser shows, a big patio to relax and take a break from dancing, and 17 different drink stations for every type of drink imaginable. Visit every Thursday through Sunday for one of the top drag shows in Texas, featuring stars like Krystal Summers, Kelexis Davenport, and Jenna Skyy. The drag show is in The Rose Room upstairs, and admission to the show is included in your entry to Station 4. And with a charter bus driver as your designated driver, you and your group can enjoy the clubs and the drinks, worry-free. 
Address: 3911 Cedar Springs Rd, Dallas, TX 75219
Sue Ellen's
If you're with your girlfriends, check out Sue Ellen's after you are done partying at Station 4. The two bars, like many others in the area, are right next door to each other. Sue Ellen's was named after Sue Ellen Ewing of Dallas, a primetime soap opera. It's the oldest lesbian bar in the state of Texas, and a staple in the Dallas LGBTQ+ community. The two-story nightclub has a dance floor, a DJ and live band performances, a lounge plus four patios, and a game room with pool tables and other games. Sue Ellen's also hosts weekly karaoke and social mixers, making it a great LGBTQ+ spot for locals and visitors alike. 
Address: 3014 Throckmorton St, Dallas, TX 75219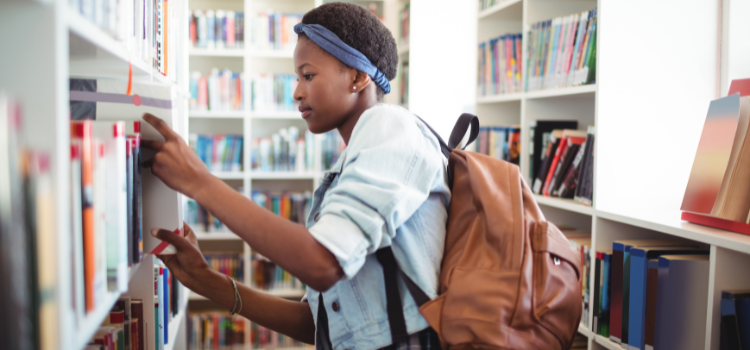 Oak Lawn Branch Library
LGBTQ+ Dallas isn't just clubs, bars, and restaurants. There's also some space for arts and culture and learning. The Oak Lawn Branch Library started in 1929 as a book depository. Today, it's free to visit, and has the only circulating, non-reference collection of LGBTQ+ materials in the United States. These materials are provided by the Oak Lawn Library, ilume GALLARIE, Crosland Group, and the Stonewall National Museum and Archives. In addition to a variety of books, magazines, DVDs, and audiobooks, the library is home to art shows featuring local artists, and hosts a knitting group called the Knittie Gritties. 
Address: 4100 Cedar Springs Rd, Dallas, TX 75219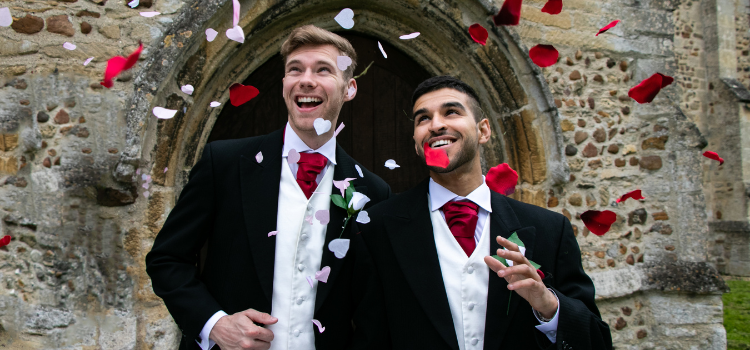 The Cathedral of Hope
Those seeking an accepting spiritual experience can visit The Cathedral of Hope in Dallas. With a membership of more than 4,000 members, it's said to be the world's largest inclusive, liberal church. The church has three different worship times, including one in Spanish, and all are welcome; the church welcomes new attendees with a welcome gift and the opportunity to ask any questions you may have about the church. The church also hosts weekly events for all ages, offers different resources like books, podcasts, and weekly newsletters for marginalized groups, and promotes different volunteer opportunities within the church. 
Address: 5910 Cedar Springs Rd, Dallas, TX 75235
Group Transportation in LGBTQ+ Dallas
We hope you learned something new about the LGBTQ+ scene in Dallas! For all your group transportation needs in Dallas, and other cities in Texas like Houston, San Antonio, and Austin, Texas Charter Bus Company has got you covered. For a reliable charter bus rental in Texas, give us a call at 281-383-9491 any time – our team is available 24/7 and can't wait to assist you. 
Do you need to rent a charter bus?