What to Do in Austin This Summer
Austin draws visitors in all year long with its array of festivals, eclectic restaurants, and awe-inspiring live music scene. But summer in Austin is especially hot–literally and figuratively. If you're taking your sports team, coworkers, or family to Texas's capital this summer, you'll find a surplus of outdoor activities, ways to cool off, and free concerts.
What you won't find is plenty of public transportation. Austin does offer trains and buses through its Capital Metro system, but they mainly operate in the downtown area and don't run frequently during non-peak hours. So while public transit is a great way to hop between major attractions, it may not be the best way to reach your hotel or return from a late-night show.
That's where Austin Charter Bus Company comes in. Load your group onto an air-conditioned motorcoach and let everyone lean back in reclining seats while you travel from Lady Bird Lake to the Austin Convention Center or the George Washington Carver Museum. Just give us a call at 512-215-4891, and keep reading to discover all of the exciting things your group can do in Austin this summer.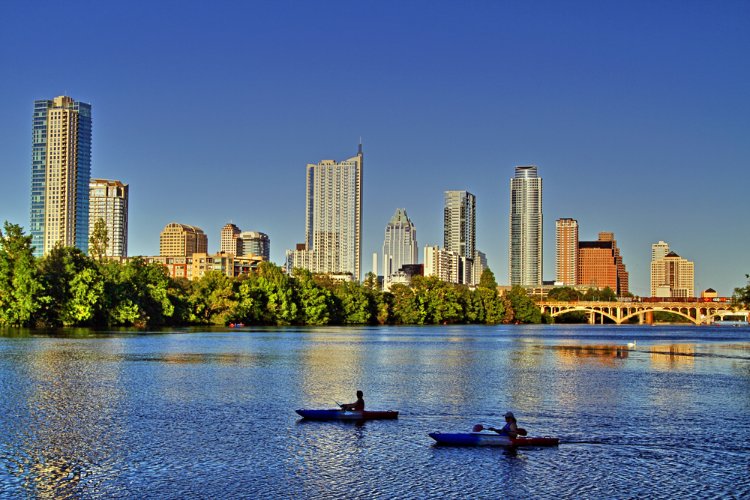 1. Row across Lady Bird Lake.
There's no question that Lady Bird Lake is one of the icons of Austin, and in the summer you can cross it with a kayak, stand-up paddleboard, or canoe. Rent equipment for your group, including life jackets, from one of the many shops next to the lake.
Choose a paddleboard if you're up for adventure, a kayak if you want a peaceful way to explore, or a canoe if you're planning to split into groups of 3. Your charter bus can drop you off at an entrance to Zilker Park that's near the lake so you won't have far to walk.
Where: Lady Bird Lake, Austin, TX 78701
2. Swim in Barton Springs Municipal Pool.
Like Lady Bird Lake, Barton Springs Municipal Pool lies in the heart of Zilker Park. Unlike Lady Bird Lake, Barton Springs Municipal Pool welcomes swimmers. Fed by natural springs, this pool stays about 68 degrees all year long and offers the perfect place to cool off during summer. It even has lifeguards, so you don't have to worry if you're traveling with kids.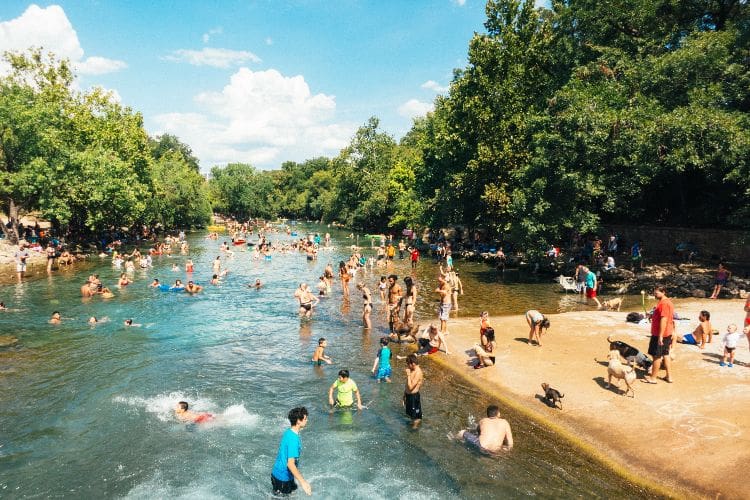 Photo by Tomek Baginski on Unsplash
The pool also strives to be accessible, with ramps and walkways for people with disabilities and seniors. You can easily spend an entire day swimming at the pool and walking through Zilker Park, and your bus will be waiting to pick you up and take you back to your hotel when you're done.
Where: 2131 William Barton Dr, Austin, TX 78746
3. See a free concert.
Once a month during June, July, and August, Austin City Limits offers a free concert called Blues on the Green. Thousands of locals and visitors spread out blankets or set up lawn chairs in Zilker Park and have a picnic while listening to live music. The event is open to people of all ages, and dogs are welcome as long as they're leashed. (You can bring your dog on a charter bus if it's in a crate or if it's a service dog.)
Since this event is super popular, parking is limited. Your best bet is to ask your bus driver to drop you off at Zilker Park near the Barton Springs Pool. Your group can then walk onto the grass and find a place to sit.
Where: 2100 Barton Springs Rd, Austin, TX 78746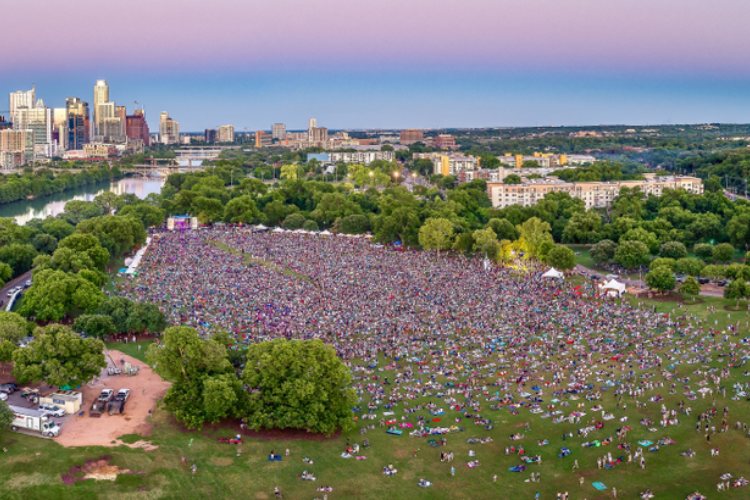 4. Meet the stars of your favorite television shows.
Austin may be best known for music, but its film and TV industries are rapidly growing. The ATX Television Festival fosters that growth by hosting a pitch competition where aspiring screenwriters can present their show ideas and script samples to a group of TV producers and writers.
Not working on a script of your own? You can still visit panels with the actors and writers of shows like Full Frontal with Samantha Bee, Parenthood, Cougar Town, Scrubs, and OZ. Since this multi-day festival takes place in the heart of downtown, you'll probably need to ask your charter bus driver to drop your group off each morning and return to pick you up and take you to dinner each night.
Where: InterContinental Stephen F. Austin Hotel
701 Congress Ave, Austin, TX 78701
5. Support African American writers.
Support Black writers (and readers!) at the African American Book Festival, held each year in June at the George Washington Carver Museum. You can treat your students, your youth group or just your friends to talks from authors, book signings, and writing workshops for children and adults.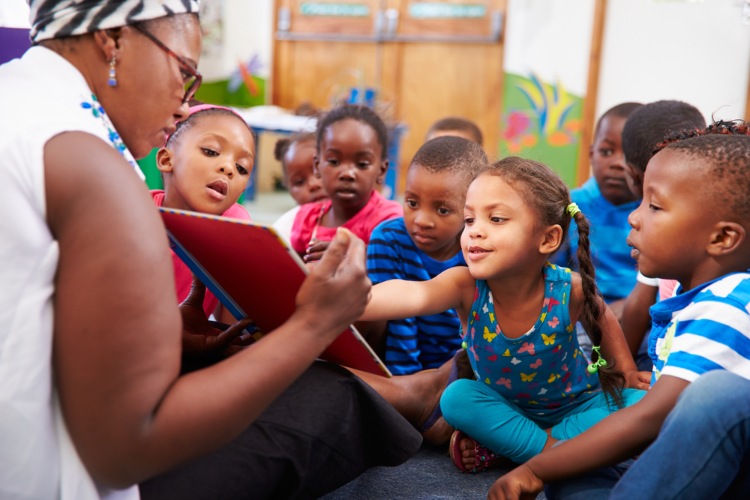 Like many other destinations in Austin, the museum relies on limited metered street parking, so you'll need to climb off the bus a short distance from the museum and walk the rest of the way. Your group will probably want to spend all day at the festival regardless–why not avoid parking fees and let your driver drop you off and return to pick you up?
Where: George Washington Carver Museum, Cultural, and Genealogy Center
1165 Angelina St, Austin, TX 78702
6. Celebrate the Fourth of July.
If you're lucky enough to be in Austin on July 4th, you can choose between two massive Independence Day celebrations, one free and one ticketed. Country music fans won't want to miss Willie Nelson's Fourth of July Picnic, an annual concert just outside of Austin starring Nelson himself and other country and rock performers. In past years, artists have included Luke Combs, Nathaniel Rateliff & The Night Sweats, and Alison Krauss.
More of a classical music person? The Austin Symphony July 4th Concert & Fireworks, held in Zilker Park, welcomes 100,000 people each year to watch fireworks and listen to the symphony's music. The best part? It's completely free. Since this event takes place within the park, you'll need to be dropped off by your bus. If you opt for the Willie Nelson concert, you'll find ample parking for large vehicles outside the Germania Insurance Amphitheater.
Where: Vic Mathias Shores (Austin Symphony)
900 W. Riverside Dr, Austin, TX 78704
Germania Insurance Amphitheater (Willie Nelson)
9201 Circuit of the Americas Blvd, Del Valle, TX 78617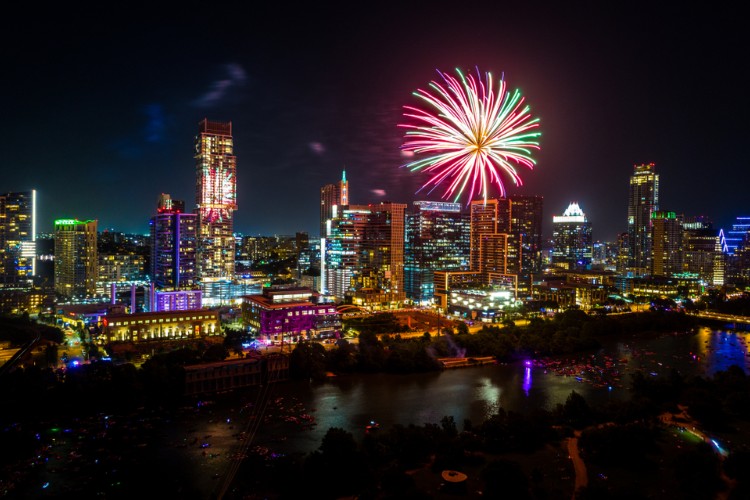 7. Catch a free show at Zilker Hillside Theater.
From July through August, the Zilker Theatre puts on a free, family-friendly musical at the Zilker Hillside Theater. Sit on the sloped lawn with your drama group and watch a show like The Little Mermaid or Mamma Mia! without worrying about the cost of buying tickets for everyone.
It's Zilker Park, so as often happens in Austin, you'll need to get your bus to drop you off and park elsewhere. If people in your group have limited mobility, the bus can stop relatively close to the theater and you can take advantage of ADA seating. The theater provides other accessibility features too, including a descriptive audio recording for guests who are blind or have limited vision and an ASL-interpreted show for people who are deaf or hard-of-hearing.
Where: Zilker Hillside Theater
2206 William Barton Dr, Austin, TX 78746
8. Show your pride!
Take your LGBTQ+ college or community group to Austin to celebrate Pride this August. The city's massive celebration welcomed more than 400,000 people in 2019 and includes a parade that starts at the Capitol building and a festival where you'll find musical performers, carnival rides, and LGBTQ+ organizations from across central Texas.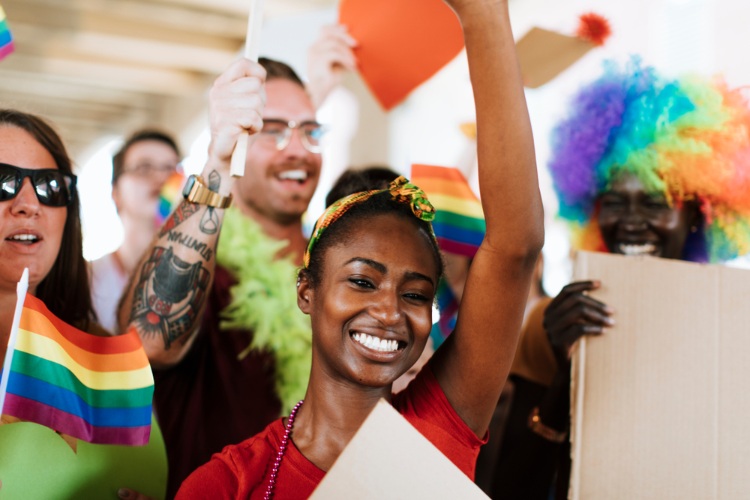 If you've been to Pride before, you know that everyone in your group will get super hot. Pack sunscreen and plenty of water when you board your bus, and make sure you ask the driver to turn the AC to high when you get back onboard at the end of the festivities.
Where: Fiesta Gardens
2101 Jesse E. Segovia St, Austin, TX 78702
9. Test your tastebuds with hot sauces.
The Austin Chronicle hosts the Hot Sauce Festival every August to raise money for the Central Texas Food Bank. After your charter bus drops you off at Fiesta Gardens, you can sample dozens of different sauces, eat and drink at stands set up by local restaurants, and vote for which sauce should win the festival's ultimate prize.
The festival isn't just about spicy sauces, though. It also features live music from performers like Bruce Robison & Kelly Willis, Harry Edohoukwa, Mariachi Capitál, and Batty Jr. Hot sauce, cold beer, and live music–it's hard to imagine anything more Austin than that.
Where: Fiesta Gardens
2101 Jesse E. Segovia St, Austin, TX 78702
10. Watch bats fly from beneath the Congress Avenue Bridge.
Around 1.5 million Mexican free-tailed bats emerge from beneath the Congress Avenue Bridge and soar across the sky every spring and summer night in Austin. It's hard to predict exactly when the bats will leave their hiding spot, but your group should try to be near the bridge around sunset to have the best chance of seeing them.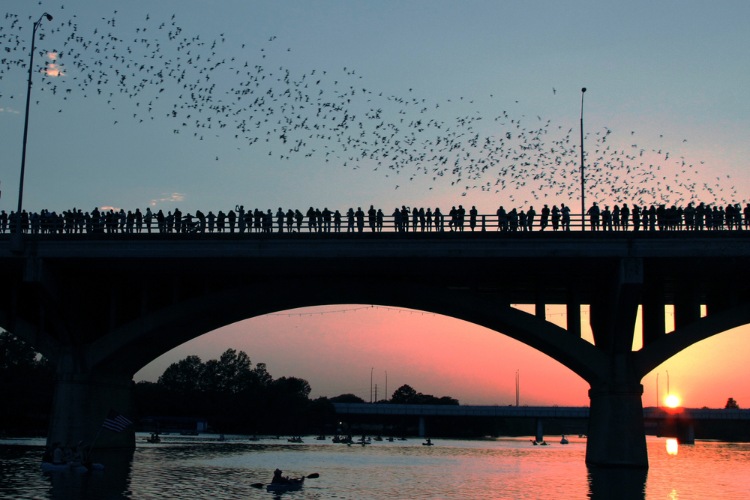 If you want to experience an entire festival focused on the bats, check out Bat Fest, typically held in late August. In addition to the bats' flight, the festival features 2 stages with live music, stands selling food, drinks, and art, bat-themed children's activities, and a bat costume contest.
Where: Ann W. Richards Congress Avenue Bridge
Congress Ave, Austin, TX 78704
11. Celebrate Black filmmakers.
The Capital City Black Film Festival, held at the Austin Convention Center in late August, showcases independent films by African American screenwriters, directors, and producers. Over the course of 3 days, around 50 movies will be shown on 5 screens to more than 2,000 people.
Want to inspire your students, scout troop, or film club? Select a few movies or documentaries for them to see and create an itinerary. Then ask your minibus or full-sized charter bus to drop you off at the Austin Convention Center so you don't have to worry about arranging a carpool.
Where: Austin Convention Center
500 E. Cesar Chavez St, Austin, TX 78701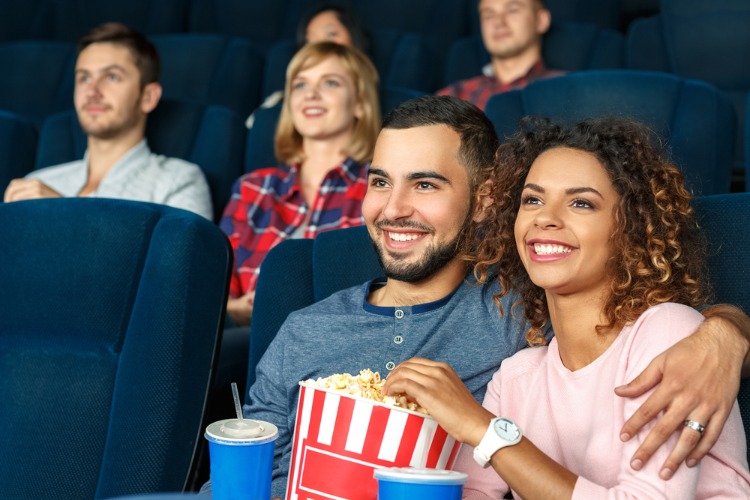 12. See a comedy show.
Austin isn't just a haven for live music–it's a haven for live comedy as well. During the week-long Out of Bounds Comedy Festival, you can see improv and sketch shows, stand-up routines, live podcast recordings, and musicals, all performed by a mix of local comedians and famous talents like Jim Rash, Amber Ruffin, and Edi Patterson.
The Comedy Festival jumps between different small theaters in downtown Austin, so the easiest way to get there will be to either have your bus drop you off and walk or to rent a minibus that is small enough to find parking downtown. If you want to listen to funny podcasts on the drive back to your hotel, request AUX ports on the bus and ask if putting on a playlist is okay with your driver.
Where: The Hideout Theatre (and other locations)
617 Congress Ave, Austin, TX 78701
Explore Austin This Summer
Don't let the fear of crowds or traffic keep you away from all of the awesome events happening in Austin this summer. Austin Charter Bus Company will take care of the driving so you can focus on the city's music, plays, movies, and festivals.
Coming from Dallas, Houston, or San Antonio? Since we're part of the Texas Charter Bus Company network, we can easily pick you up anywhere in the state and bring you to The Live Music Capital of the World. So draw up your itinerary, give us a call at 512-215-4891, and get ready for a delightfully weird summer.
Do you need to rent a charter bus?