If you're looking for a fast and easy way to book bus rentals, then you can rely on San Antonio Charter Bus Company. With a network of over 3,000 buses and 24/7 customer service, we can find the perfect bus for you at any time, whether it's for a corporate event, sports team, school event, wedding, or more. Call us today at 210-686-1207 to start your booking process!
Services we offer in San Antonio
TOP 10
Things to See & Do in San Antonio
The city of San Antonio has a variety of activities spanning from important historic attractions to modern green spaces. Groups of all ages and backgrounds will find something that piques their interests in the Alamo City.
Need some ideas of what your group should do while in San Antonio? Check out some of these popular destinations during your next trip:
The Alamo Mission sits as one of the most important pieces of Texas history and the most-visited attraction in the state. Guests can stroll through the historic mission and experience it's history beginning with the Roman Catholic roots during the 18th-century to the famous Battle of the Alamo of 1836. If you're visiting The Alamo during peak spring and summer travel season, prepare for swarms of tourist crowds looking to immerse themselves in the history of a fortress that is over 300 years old.
Address: 300 Alamo Plaza, San Antonio, TX 78205
Phone: (210) 225-1391
Also known as the Paseo del Rio, this 15-mile network of waterways runs throughout the city connecting various attractions, restaurants, shops, and more. The River Walk is a popular tourist area and is a unique way to explore the heart of San Antonio's downtown area. Grab a bite to eat along the river, take a boat ride with your group, or even catch a live show from local mariachi bands and other performers.
Address: 849 E. Commerce Street, San Antonio, Texas 78205
Phone: (210) 270-8748
San Antonio Missions National Historical Park
Although The Alamo is the most famous of the Spanish missions, it's not the only mission in San Antonio. The San Antonio Missions National Historical Park contains four other historic missions: Mission Concepción, Mission San Jose, Mission San Juan, and Mission Espada. This UNESCO World Heritage Site is located around 6 miles south of The Alamo and is a must-see site for history lovers.
Address: 6701 San Jose Dr, San Antonio, TX 78214
Phone: (210) 932-1001
Is your group filled with thrill seekers? Then Six Flags Fiesta Texas is the place for you! The Texas-based theme park chain has two amusement parks in the state, with the 200-acre San Antonio location being the smaller of the two. Just because this park isn't as popular as the Arlington location doesn't mean it isn't worth a visit. Get ready for popular roller coasters like Iron Rattler and water park rides at White Water Bay! Image Credit.
Address: 17000 I-10 West, San Antonio, TX 78257
Phone: (210) 697-5050
Facing the Main Plaza in Downtown San Antonio, the San Fernando De Bexar Cathedral is the oldest continually active church in Texas and among the oldest cathedrals in the country. The beautiful cathedral was built in Colonial and Gothic Revival architecture styles. Visitors will find the cathedral's exterior illuminated by popular evening light shows a few times a week. Visiting the cathedral during the day offers great views, but attending an evening show gives visitors a unique experience.
Address:115 W Main Plaza, San Antonio, TX 78205
Phone: (210) 227-1297
This subterranean cave system is the biggest commercially-accessible cavern in the state. There are several tour and activity options available of the natural caverns, including ziplining, the popular Discovery and Hidden Passages Tours. Marvel at the natural rock formations 180-feet below San Antonio's surface that date back to around 5,0000 BC. Groups of more than 20 must call in advance to reserve a time to tour the caverns.
Address: 26495 Natural Bridge Caverns Rd, San Antonio, TX 78266
Phone: (210) 651-6101
If you're interested in the natural history of the Texas landscape, the Witte Museum has exhibitions that cover everything from dinosaur excavations to modern Texas wildlife. Along with natural history, the museum also focuses on Texas' diverse culture with art exhibitions spanning a period of over 300 years. Image Credit.
Address: 3801 Broadway St, San Antonio, TX 78209
Phone: (210) 357-1900
Brackenridge Park is home to several of San Antonio's popular attractions like the Witte Museum, San Antonio Zoo, and the historic Japanese Tea Garden. The public park has over 300 acres for groups to explore including several hiking trails, a train ride, a golf course, a playground, and more. Take a lovely stroll through the Japanese Tea Garden and grab lunch and tea at the Jingu House Cafe. Image Credit.
Address: 3700 N St Mary's St, San Antonio, TX 78212
Phone: (210) 207-7275
San Antonio Botanical Garden
Located just a few blocks from Brackenridge Park, the San Antonio Botanical Garden is home to over 30-acres filled with hundreds of native and exotic plants. There are more than a dozen gardens, several hiking trails, plant houses, pavilions, play areas for children, and much more. The garden is a popular location for local field trips, but is also open to adult groups for private tours.
Address: 555 Funston Pl, San Antonio, TX 78209
Phone: (210) 536-1400
The San Antonio Zoo welcomes more than one million visitors every year with its diverse collection of around 8,500 animals. When you visit the San Antonio Zoo, you'll learn about more than 750 species of animals from across the globe. Along with a reptile house, butterfly exhibit, and your standard zoo inhabitants, the San Antonio Zoo has a small aquarium and one of the largest collections of birds in the country within its aviary.
Address: 3903 N St Mary's St, San Antonio, TX 78212
Phone: (210) 734-7184
Points of Interest in San Antonio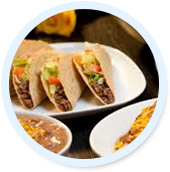 Restaurants in San Antonio
Rebelle
Gallo Pizzeria
Mixtli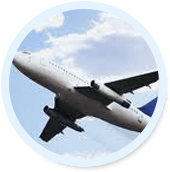 Nearby Airports
San Antonio International Airport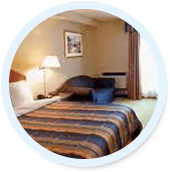 lodging in San Antonio
Drury Plaza Hotel
Omni La Mancion