Our Favorite Spring Events & Festivals in Dallas
There's nothing quite like Dallas in the springtime. Unlike the summer where temperatures can reach 100°F, March – May brings more pleasant temperatures, ranging anywhere from 69°F – 84°F, making it the perfect time of year to enjoy an event or festival.
From seeing tulips in bloom and drinking great craft beer to catching a local concert and participating in a 5K, there are a multitude of things to do in Dallas during spring that you shouldn't miss. To help you and your group figure out which event or festival would be right for you, the team at Texas Charter Bus Company has come up with a list of our favorite spring events in Dallas, complete with a few group transportation tips.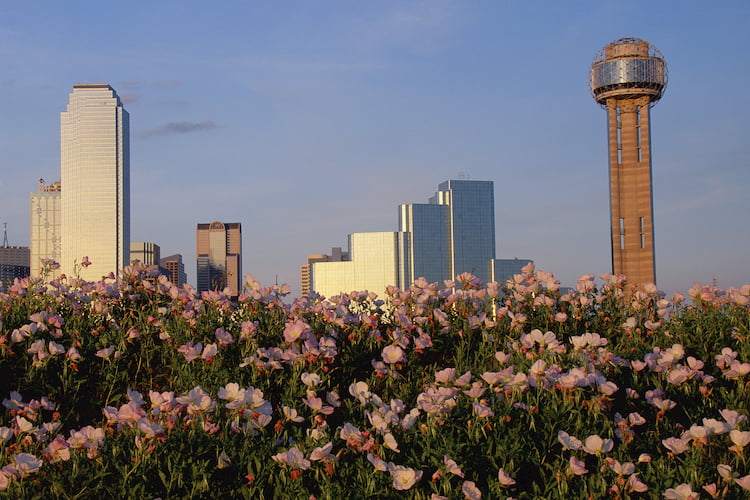 Dallas Blooms
What: You don't have to go all the way to the Netherlands to see tulips in bloom, because they are right in Dallas! Every spring, the Dallas Arboretum and Botanical Garden hosts Dallas Blooms, a floral festival that features half a million bulbs throughout the park.
Where: Dallas Arboretum and Botanical Garden, 8525 Garland Rd., Dallas, Texas 75218 
When: Late February to Mid April
Price: Ticket prices range from $5 – $20, depending on when you purchase and visitor age.
Fun Fact: Every week between late February and mid-April, the arboretum showcases a different country with a calendar of activities for visitors to enjoy.
Bus Tip: Visitors have to pay to park at the arboretum (prices range from $10 – $15 per car), so it's recommended to take public transportation or hire someone to drop you off. Why not make it easy on your group and rent a bus with Texas Charter Bus Company? We'll ensure you get there safe and sound.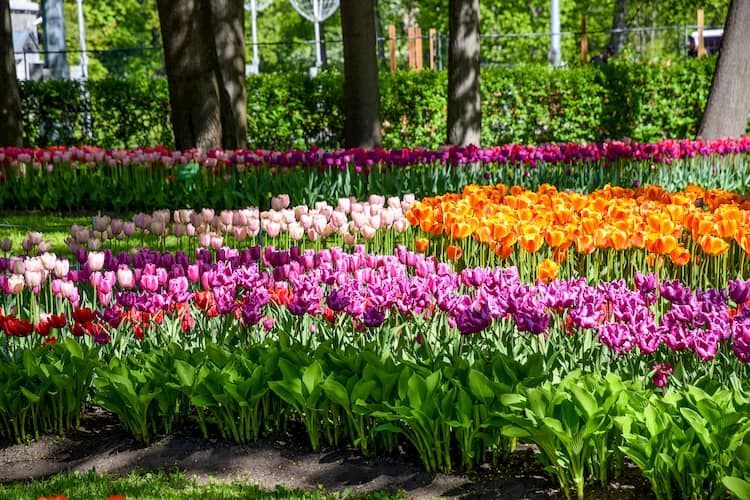 Big Texas Beer Fest
What: The Big Texas Beer Fest is a two-day craft beer festival that features over 100 breweries, 450 beers, food trucks, artisanal food vendors, and local music acts. This is a can't-miss event if you're looking for something fun to do with a group of friends in the "Big D."
Where: Fair Park Automobile Building, 1010 1st Ave, Dallas, Texas 75210
When: Late March
Price: General admission tickets range from $37 – $42. VIP tickets range from $60 – $72.
Fun Fact: A portion of the festival's proceeds benefit the North Texas Food Bank. Since the start of the festival in 2010, the founders have helped provide over 200,000 meals to hungry North Texans. 
Bus Tip: You had us at "beer." To ensure you get to and from the festival safely, rent a Dallas charter bus from our network. An added bonus: you and your group will all arrive at the same time, so you don't have to waste precious time finding each other at the festival when you could be drinking your favorite craft beer.
All Out Trinity
What: If you're looking to break a sweat and enjoy the great outdoors for a weekend, head to All Out Trinity. You can run a 5K or half marathon, take part in yoga overlooking the Trinity River, or conquer the Dallas Gravel Ridge challenge on your bike.
Where: Margaret Hunt Hill Bridge, 300 Singleton Blvd., Dallas, Texas 75212
When: Late March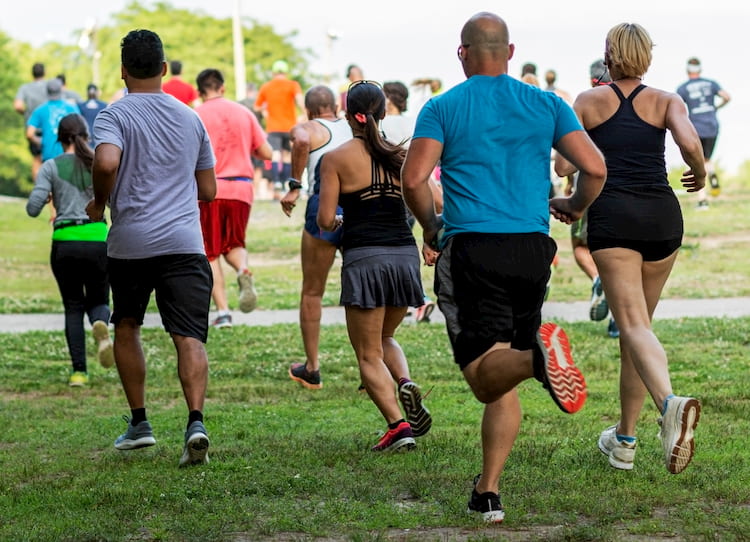 Price: Prices range from $15 – $100, depending on the event you choose and when you buy your ticket. 
Fun Fact: All Out Trinity is the largest outdoor fitness festival in Dallas. 
Bus Tip: Let's be honest, the last thing you want to do after running a 10K or half marathon is to get in your car and use additional energy to drive home. Imagine walking out of the festival and into the air-conditioned charter bus waiting for you. We can make that a reality.
Dallas International Film Festival
What: The Dallas International Film Festival is an eight-day long festival that shows the best narrative features, documentaries and short films from around the world. If you and your group are looking for a relaxing weekend, consider this festival. Where: West Village, 3699 McKinney Ave., Dallas, Texas 75204
When: Mid-April 
Price: Tickets prices range from $20-$500, depending on the type of pass.
Fun Fact: The Dallas International Film Festival is the first and only film festival to use both e-ticketing and reserved seating. 
Bus Tip: Want to pregame with your friends before the film festival? In most cases, passengers are permitted to drink alcohol on charter buses from Texas Charter Bus Company—just clarify with our reservation specialists ahead of time that you'd like to bring alcohol.
Deep Ellum Arts Festival
What: Deep Ellum Arts Festival is a free, three-day art and music festival in downtown Dallas. You and your group will get to experience more than 200 visual artists selling and commissioning original works and 100 bands and performers. Where: 2900 – 3400 Main Street, Dallas, Texas, 75226
When: Early April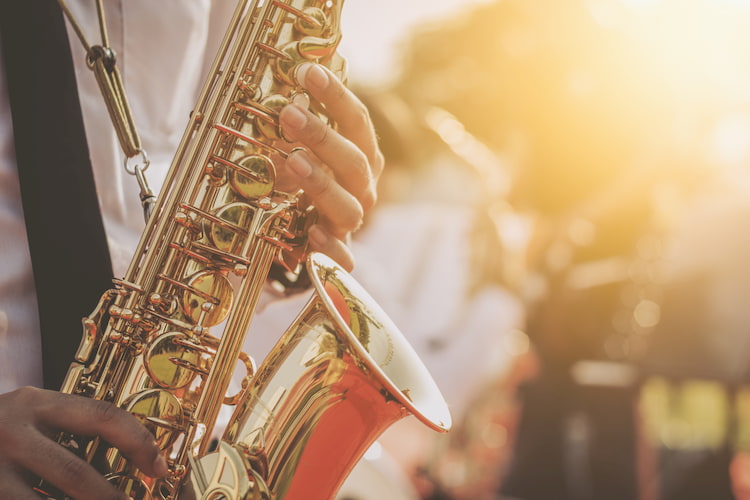 Price: Admission is free.
Fun Fact: The festival first debuted in 1994 as a one-block street party and has since become one of the largest visual and performing arts festivals in the country.
Bus Tip: This festival takes over Main Street, so parking options can be limited. When you rent a minibus, we'll make sure your group gets to the festival safely and on time, so you don't have to waste any time looking for the perfect parking spot.
Scarborough Renaissance Festival
What: Taking place on Saturdays and Sundays from early April through Memorial Day, the Scarborough Renaissance Festival will truly allow you to step back in time and experience life in the medieval era. From beer and wine tastings to live performances, you'll find plenty of activities at this 16th century festival.
Where: 2511 FM 66, Waxahachie, Texas 75167 (about 30 minutes south of Dallas)
When: Early April through Late May
Price: Ticket prices range from $13 to $175, depending on the type of pass purchased.
Fun Fact: Every weekend has a different theme and a variety of special events for visitors to take part in. 
Bus Tip: This festival is located about 30 minutes outside of Dallas, so make it easy on yourself and your friends by renting a minibus for the day. Everyone will arrive at the same time, and you can focus on having fun instead of coordinating ride shares for everyone in your party.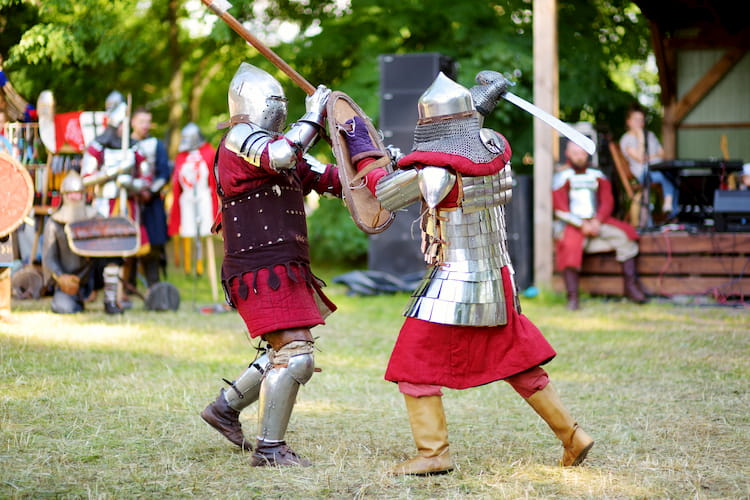 Ride with Texas Charter Bus Company Today
Dallas is very spread out, which means walking to events or festivals in the city is usually out of the question. While public transportation and ride shares are an option, why deal with the stress? When you book a charter bus with Texas Charter Bus Company, we take care of all the transportation logistics for you.
Charter buses and minibuses can carry anywhere from 18 – 56 people. Many of them also feature reclining seats, TV monitors, WiFi, overhead storage racks and more. Looking for a special amenity? Our reservation specialist can work with you to find the perfect coach. Call our experts today at 214-396-2444 for a free quote.
Do you need to rent a charter bus?