A Guide to San Antonio Airports for Groups
Planning a visit to San Antonio, Texas? You're either making it a road trip from your starting point, flying into a major city nearby, or landing at one of the city's smaller airports. No matter the method, San Antonio is a major city in Texas's south-central area, making it a key destination for corporate gatherings, school field trips, or personal vacations.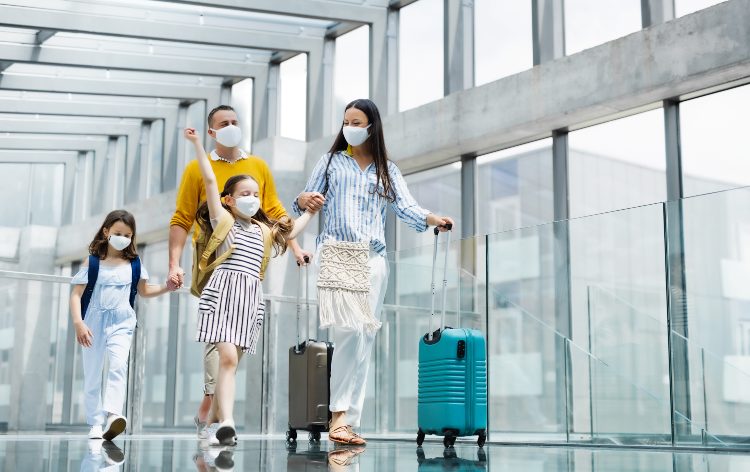 Whatever your group trip entails, you'll need dependable transportation for everyone. Texas Charter Bus Company specializes in getting groups where they need to be with easy bus rentals catered to their needs. We can match your group with a minibus rental, a full-sized motorcoach, or a customized fleet to fit everyone.
With a seasoned professional and a private motorcoach rental dedicated to your group, you won't have to worry about staggered arrivals, missing group members, or stressing over getting to your flight in time. Instead, your bus driver will take care of all the logistics and navigation so your group can focus on preparing for your trip. Call us anytime at 210-686-1207 for a free quote, and get ready for flying!
San Antonio International Airport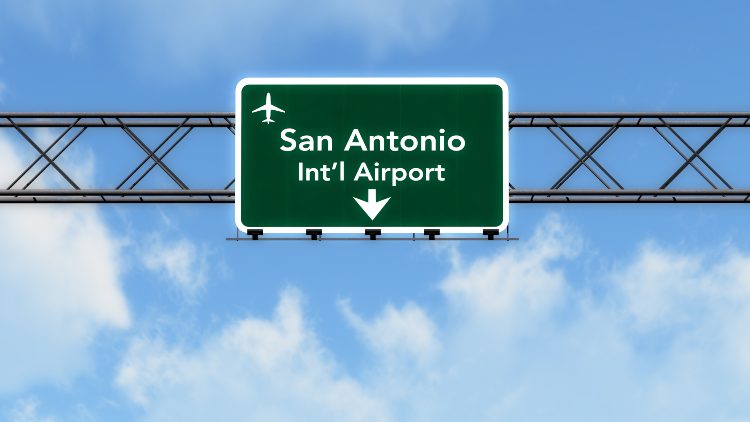 Located just eight miles north of Downtown San Antonio, San Antonio International Airport is the city's biggest airport, accommodating international flights. With three runways that cover 2.305 acres of land, SAT has an average of 260 flights a day. Its 24 gates serve 12 airlines that fly to 53 different destinations in the US and Mexico, making it a busy airport.
Terminal A is the larger terminal, encompassing 17 gates where all the international carriers reside. This terminal was updated with new terrazzo floors, food courts, and signage in 2015.
Terminal B is smaller, and contains the 8 remaining gates, where American and Continental operate out of.
Where to load/unload your charter bus
SAT's downtown location makes it easily accessible, and Texas Charter Bus can make your group's travel seamless and stress-free. Your bus rental will load and unload your group in the dedicated drop off and pick up area in the Cell Phone Waiting Lot. Located one block off 410/Airport Blvd, and next to the QMart and Burger King, this lot is specially designed for pick up and drop off and is free of charge. You can also do it on the curbside near your terminal; but if your group needs a pick up between 8 p.m. and 1 a.m., it's asked that you do it on the Upper Level of the terminals instead of at the Baggage Level to avoid congestion.
What can we do before our flight?
Once you've unloaded and settled in before your flight, there's plenty to do to kill time while you wait for take off. If you're in Terminal A, take advantage of numerous news stands, entertainment kiosks, and even the Spurs store to keep yourself entertained. You can even stop by the Best Buy kiosk if you're in need of any tech. Feeling hungry? There are tons of dining options including pizza, the famous Auntie Anne's Pretzels, barbeque, Mexican street food, coffee shops, and a few bars if you need a drink with a bit of a kick.
Terminal B may be a bit smaller, but you can still find newsstands, a Best Buy kiosk, entertainment kiosks, and a souvenir shop. You can also grab a bite to eat no matter if you're in the mood for grilled subs, pizza, Mexican food, or a cup of coffee.
What are SAT's accessibility features?
SAT wants to make traveling accessible to everyone, and the airport is designed for maximum mobility. The airport follows all ADA requirements, including automatic doors, crosswalks, curb cuts, ramped access, level flooring and entrances, and elevators. Elevators, doors, and emergency exits include braille buttons, and all airline ticket counters, point-of-sale counters, bathrooms, water fountains, ATMs, and public seating are accessible for everyone.
Additionally, Texas Charter Bus Company can find your group an ADA-compliant bus rental for groups who need it. Just let us know when you give us a call, and we'll find you a bus rental perfect for you.
Stinson Municipal Airport
The Stinson Municipal Airport not only provides air transportation, but it has a rich history that makes it an important part of San Antonio. It's the second oldest general aviation airport that's still in operation in the U.S., having its start all the way back in 1915. It's located only seven miles south of the downtown area and covers about 360 acres with two runways.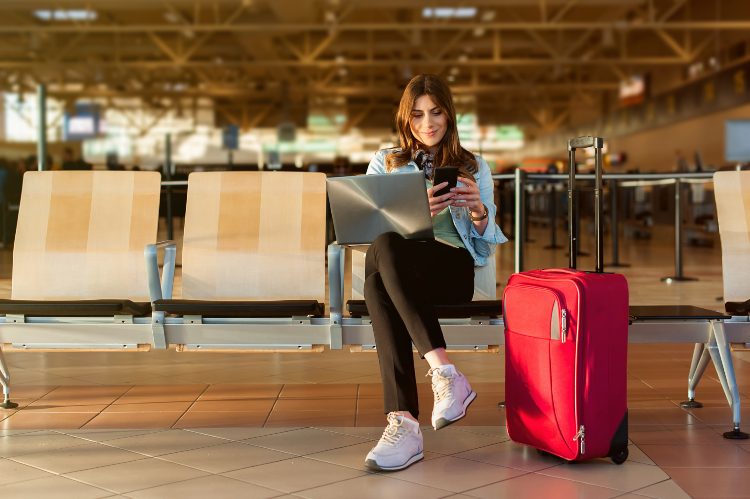 It's a smaller airport but still a main spot for commercial, military, and private traffic. It's also categorized as a reliever airport to the SAT, meaning it helps add more capacity if the primary airport is full, so it's likely you may fly in or out of it one day. On average, this airport gets up to 430 flights a day, with 95% being general aviation and 5% being military use. The airport only consists of two floors, so finding your gate won't be such a trek like other airports.
Where to load/unload your charter bus
Because of its smaller size, pick up and drop off at the Stinson is pretty easy; your bus will just load and unload right at the entrance for easy access. Your group's private bus rental makes traveling to the airport easier than ever, giving you the chance to focus on getting to your flight on-time and staying completely organized.
What can we do before our flight?
Stinson gives you a completely unique airport experience. Instead of stores and restaurants (though there is one restaurant if you're a fan of barbeque), you're visiting the home of the Texas Air Museum. While you're waiting for your flight, your group can discover the story of Texas and San Antonio's role in building military airpower, as well as pay respect to aviation achievements and pioneers.
If that doesn't interest you (and if you have the time), take a stroll through the Stinson Hike and Bike trail, located along the San Antonio Missions parkway. You can feel the wind in your hair with their bike share program or walk around to stretch out your legs before a long flight!
Make Group Transportation in San Antonio Easy
No matter where your group is headed, Texas Charter Bus Company will keep you together and on-time without all the stress and at a price that works for everyone. We make it easy to load and unload at airports so your group doesn't have to spend time searching for parking. We'll match you with the right bus rental for the most comfort and ease. Ready for a free quote? Call our 24/7 team at 210-686-1207.
Do you need to rent a charter bus?