A Group Guide to Houston's Airports
Flying into or out of Houston, Texas? As the only city in the western hemisphere with two four-star rated airports, it's a great place to hop onto a flight or land after a long journey in the air.
Although flying may not be at the forefront of your mind right now, we know that necessary trips might come up, whether they're for business emergencies or family emergencies. Or, maybe you're just planning ahead for a trip into or out of Houston in the future.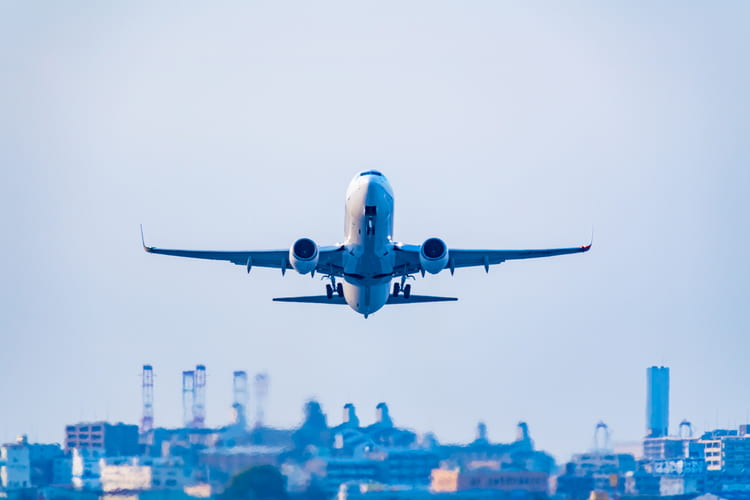 Whatever the reason may be, Texas Charter Bus Company is here to help you coordinate all of your travels, and today, that includes a few pointers for navigating Houston's airports. Whether you're flying in, flying out, or arranging a pickup for someone else, we'll make sure everyone travels safely and efficiently to and from the airport. Give our 24-hour team a call at 346-200-7677 to receive a free quote and book a bus rental for your airport group!
George Bush Intercontinental Airport (IAH)
Address: 2800 N Terminal Rd, Houston, TX 77032
Five terminals, 130 gates, two people movers, and an on-site Marriott hotel make up George Bush Intercontinental Airport, which happens to be the second-busiest airport in Texas. The airport serves the Greater Houston metropolitan area and sits just over 20 miles north of downtown Houston, right between I-69 and U.S. 59. And, as of 2020, it's even been deemed the "Best U.S. Airport."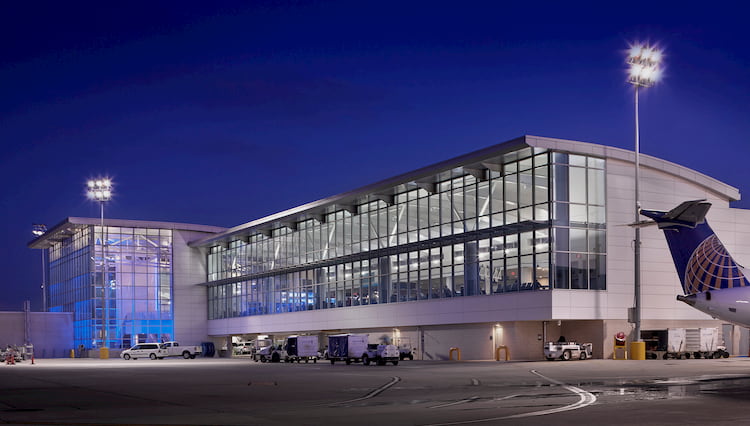 Image via Skanska
IAH's large flight network makes it an easy choice for many travelers, but the airport isn't exactly known for being easily accessible via public transportation, and a taxi ride to downtown can easily work its way over $50. So, if your group would like to avoid the awkward "who can volunteer to drive to the airport?" conversation and keep costs down, a minibus from Texas Charter Bus Company is a great way to keep everyone together and provide a reliable ride to and from the airport.
When would my group fly out of IAH?
IAH offers services to more than 30 destinations in Mexico—more than any other U.S. airport—so if you're headed south of the border, this is probably where your journey will begin.
Frequent flyers of United Airlines might find themselves here often too, as it serves as United's second-largest passenger hub (behind Chicago-O'Hare).
Atlas Air, an airline that provides cargo flights, passenger charters, and aircraft leases, also has a hub at IAH. If you're planning to charter a private flight, there's a good chance you'll do so via Atlas Air.
Most passengers flying domestically out of IAH are traveling to Denver, Los Angeles, Chicago, or Dallas. International flights out of IAH are most often headed for Mexico City, Cancún, London, or Frankfurt. But, with the airport's large network of airlines, you can get to just about anywhere in the world from here.
Where do we load & unload the bus?
Ask your charter bus driver to navigate your group to Terminal A or Terminal C to drop off your group before your flight.
This is also where you can plan to meet your charter bus for pickup after your flight has landed. Your bus should be able to wait for your group at the doors near baggage claim.
If you're not sure where to go within the airport, you'll be able to contact either Texas Charter Bus Company or your charter bus driver to figure out the best place to load your bus.
What can we do before our flight?
Each of IAH's five terminals have unique dining options, from quick in-and-out fast-food joints to full-service restaurants. CIBO Express is the one you'll find most often, which offers on-the-go food options like sandwiches and bottled drinks. You can also pick up a few souvenirs or gifts at any of the airport's variety of shops, with options ranging from small Houston-themed keychains to luxurious lotions from L'Occitane. Club rooms are available to frequent travelers, and various art installations can be found throughout each terminal.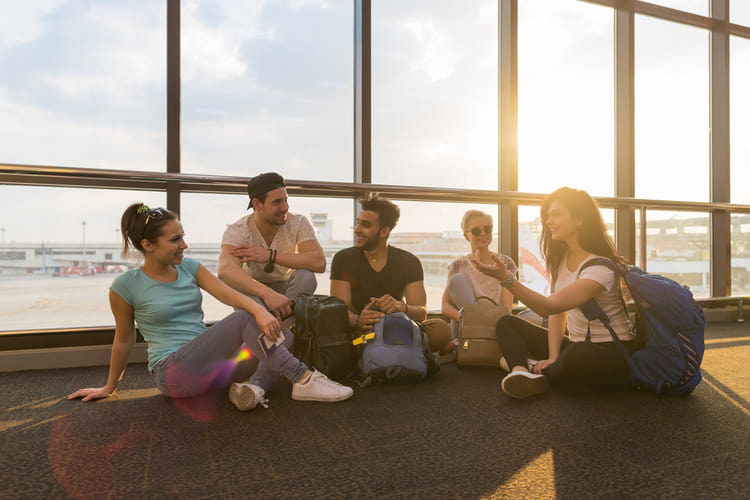 What are IAH's accessibility features?
IAH has wheelchair-accessible restrooms as well as separate family restrooms with room for companions. All inter-terminal connector trains are wheelchair-accessible. Service animals are welcome at the airport, and animal relief areas can be found at Terminals B, C, D, and E. Wheelchair assistance and Aira services are also available throughout the airport.
Texas Charter Bus Company can also provide an ADA-compliant bus for any groups with mobility concerns. Just let us know what you need when you call to book, and we'll find the best bus for you.
William P. Hobby Airport (HOU)
Address: 7800 Airport Blvd, Houston, TX 77061
Houston's oldest commercial airport sits just seven miles from downtown, offering a more convenient location than its larger counterpart, IAH. It's also much easier to navigate, with only one terminal hosting two concourses (one for domestic flights and one for international flights).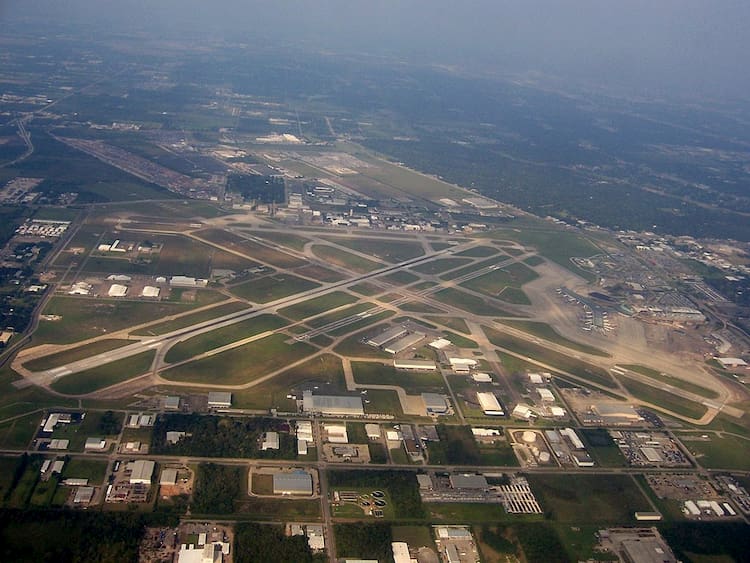 Image Credit: AuburnPilot, Wikimedia Commons
When would my group fly out of HOU?
Frequent fliers of Southwest Airlines might find themselves here often, as HOU is the fifth-largest airport in Southwest's network.
Passengers who are visiting Houston for business typically prefer to fly into HOU, since it's closer to the hustle and bustle of downtown.
Though it's closer to the city center and more easily accessible than IAH, HOU services fewer locations and is generally best for domestic flights. So, if you're headed out of the country, odds are you won't end up here (though the airport does have an international concourse for the occasional out-of-country flight).
Where do we load/unload the bus?
Charter buses can pick up passengers in curb zone 4 outside of Level 1 of the airport. Look for signs pointing to "ground transportation" once you've gone through baggage claim.
Charter bus dropoff can take place at the departures level of the airport.
What can we do before our flight?
HOU offers a handful of fast food and full-service restaurants, plus a few vending machines for grab-and-go drinks and snacks. Grab a quick breakfast at Peet's or treat yourself to a full-service seafood dinner at Pappadeaux. Shops featuring cosmetics, fine watches, technology, and clothing are also available for you to browse while you wait for your flight to take off.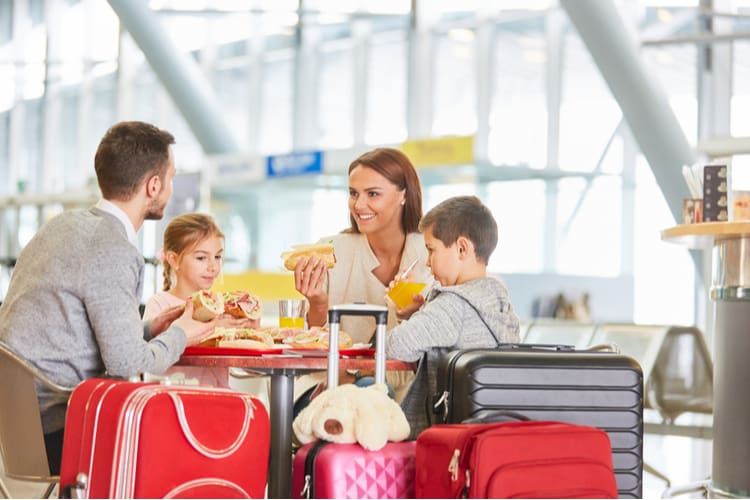 What are HOU's accessibility features?
William P. Hobby Airport offers many similar accessibility features as George Bush Intercontinental Airport. These include wheelchair-accessible restrooms, separate restrooms with room for companion care, Aira services, and wheelchair assistance. Service animal relief areas can be found on Level 1 near ground transportation zone 4 and level 2 near gate 20.
As we talked about above, Texas Charter Bus Company is happy to provide your group with an ADA-accessible charter bus if you need one. Just let us know when you call to book!
Complete Your Trip into Houston with Texas Charter Bus Company
Once you've got your flight scheduled, Texas Charter Bus Company will be prepared to complete your trip plans by scheduling a charter bus to connect you to your final destination. Whether you're in town for a corporate event, a sporting event, a wedding, or a simple private trip away from home, we'll make sure your group gets to where you need to go without the hassles of driving or navigating. Call us today at 346-200-7677 to book your Houston charter bus transportation!
Do you need to rent a charter bus?