Austin "Deep Cuts" for Frequent Travelers
If you're a seasoned Austin, Texas traveler looking for something new on the scene, it's not hard to find unique things to do around this quirky city. Austin is one of the best cities in Texas for exploring the different, the odd or the unusual—and you can bet we've found a few favorites in our travels. From museums filled with weirdness to arthouse cinemas to cathedrals built from found junk, Austin is spotted with destinations you may not have seen on your first visit, second, or even third visit to the city.
When you're ready to hit the road to Austin again, give us a call anytime at 512-215-4891. Texas Charter Bus Company has access to a fleet of charter bus options to make your next group trip into Austin comfortable, convenient and stress-free. If you're ready to dig into these city streets for hidden gems, we can pair you with the perfect transportation for a day trip or custom city tour to all of the small businesses and destinations that "Keep Austin Weird!"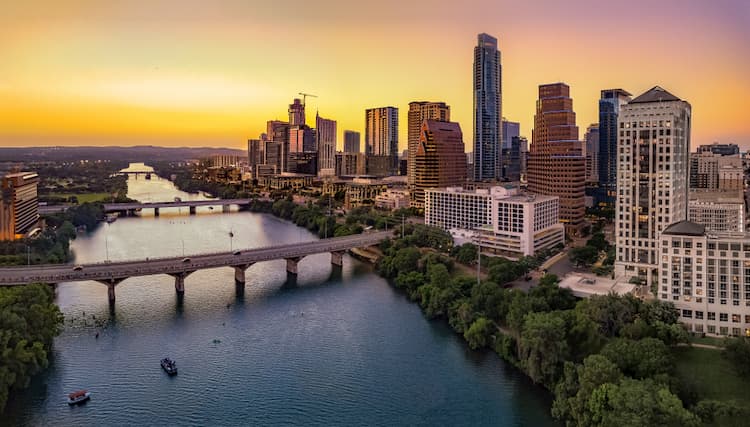 Museum of the Weird
Address: 412 E 6tth St, Austin, TX 78701
Phone: 512-476-5493
In the heart of the city along the main tourist drag is one of Austin's most beloved destinations: the Museum of the Weird! Found inside the Lucky Lizard curio shop, this is the place to go to see shrunken heads, a 3,000-year-old mummy, a cursed "Pandora's box," and many more odds and ends and oddities. It's impossible to be bored browsing the vast collection of weirdness here.
Since this spot is in the middle of Austin's bustling downtown, we recommend having your charter bus driver drop your group off out front and find parking at a nearby bus parking lot. After your visit, why not take some time to let your group explore the shopping, restaurants and sights of the downtown Austin area? Create a plan with your group and bus driver to be picked up at a designated time back at the museum.
Cathedral of Junk
Address: 4422 Lareina Dr., Austin, TX 78798
Phone: 512-299-7413
The Cathedral of Junk is exactly what it sounds like—a cathedral made of carefully-curated junk. Found in the backyard of a small suburban house, this evolving sculpture is made of hundreds of pieces: car bumpers, kitchen utensils, surfboards, ladders, bottles, clocks, and more. It's something you need to see to believe, and it should definitely be on your Austin bucket list.
To visit the Cathedral of Junk, call ahead to make an appointment as they set a limit to how many people can visit per day. There is a suggested donation of $10 per group. We also suggest calling a few days or a week in advance before visiting with a large group and asking about the best place to park your charter bus.
Since the Cathedral is located in a quiet residential area, there is street parking only. Your driver may need to drop you off and find parking a few miles away at a Park & Ride or bus parking lot.
Austin Nature & Science Center
Address: 2389 Stratford Dr, Austin, TX 78746
Phone (Visitor Services): 512-974-3888
This 18-acre nature center found in the Zilker Nature Preserve is a staple of the city, but not often the first place groups think to go when visiting Austin. This outdoor oasis is where to go to discover local wildlife, walk nature trails, dig for "fossils" in the Dino Pit, and explore Central Texas natural history.
For organized groups, you can pay $1 per person for an "On Your Own Tour." This tour is great for field trips or camps who want their visit to include an extra, hands-on experience with a nature center educator.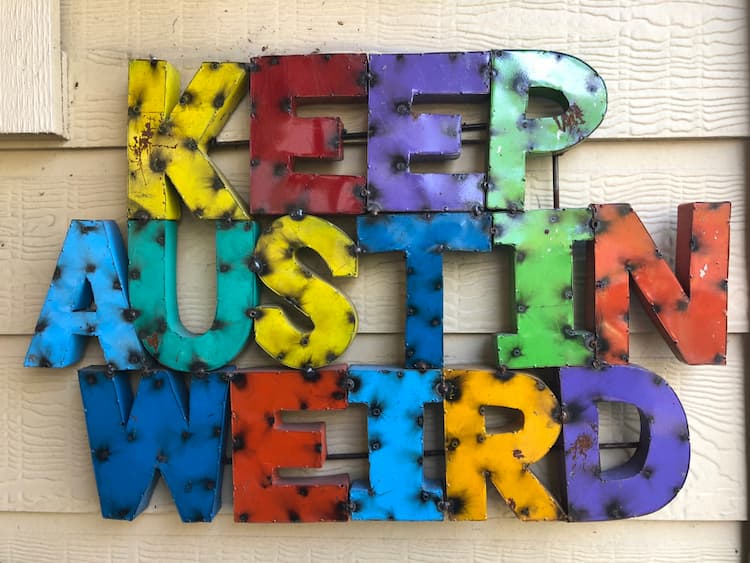 Violet Crown Cinema
Address: 434 W 2nd St, Austin, TX 78701
Phone: 512-495-9600
When you think of catching a flick in Austin, you're probably considering spots like Alamo Drafthouse or iPic. Next time you're in town, add The Violet Crown Cinema to your list of places to see! This arthouse cinema is known for showing indie films, documentaries and foreign films, as well as dishing out plates of upscale snacks like hand-cut fries with black truffle salt and Brussels sprouts and avocado spring rolls.
This spot would be a great place to end an Austin city tour or day of cinema-hopping with a group of fellow cinephiles. Since it's located downtown in the Second Street District, arrange with your driver to drop you off before your movie and pick you up afterward. We recommend scheduling an hour or two before or after your movie to explore the boutiques and dive bars in the area.
Speakeasy
Address: 412 Congress Ave, Austin, TX 78701
Phone: 512-477-2789
While Speakeasy may be one of the more popular hidden gems in Austin, it's a fun and unusual place to bring a group for a great night out on the town. They're known for great live music (with two stages for performances), vintage bowling lanes, a full-sized pool table, and fantastic cocktails. Don't leave without trying the Pop Rocks Cosmopolitan or Texas Mule, or if you prefer a mocktail, the Luxe Shirley Temple.
If you have a large group of people to explore Austin with, go ahead and plan a social gathering like a birthday or bachelor(ette) party here! With a charter bus rental, you can bring all of your guests to the venue in style and let them rely on the professional driver to get them home at the end of the night.
Elisabet Ney Museum
Address: 304 E 44th St, Austin, TX 78751
Phone: 512-974-1625
The Elisabet Ney Museum is the historic home and former studio of Texas sculptor Elisabet Ney. The museum houses the world's largest collection of Ney's work, spanning from the 1850s through to her death in 1907. You'll also see work from other contemporary artists in rotating exhibitions both indoors and outdoors on the studio grounds.
Since the museum is located in the middle of the busy Hyde Park neighborhood, ask your driver to drop you off and arrange a time for a pickup. We recommend walking a few blocks to have a group dinner at a local favorite like ASTI Trattoria or Julio's Cafe and being picked up there.
Rent Your Austin Charter Bus Today
Ready to explore all of the Austin "deep cuts" you've added to your city bucket list? Call us today at 512-215-4891 to get started planning your group transportation. From full-sized motorcoaches to speedy 20-passenger minibuses, we can find you the ideal charter bus for your next group trip to Austin, Texas.
Do you need to rent a charter bus?