Our Favorite Group Restaurants in Dallas
They say everything's bigger in Texas, and that includes appetites. Luckily, Dallas has a plethora of restaurants to choose from to suit any group's tastes. Whether you're traveling to Dallas for a family reunion or you're visiting for a corporate event, the food in this city will help you make your trip that much more memorable.
At Texas Charter Bus Company, we understand that traveling in a large group can make it hard to find restaurants that will not only please everyone but have space to accommodate your party. That's why we've taken the work out of searching for the perfect restaurants for large groups and curated the perfect list for you below.
Namo
Address: 3699 McKinney Ave #305, Dallas, TX 75204
Phone Number: (214) 484-5151
Price Range: $
Cuisine: Japanese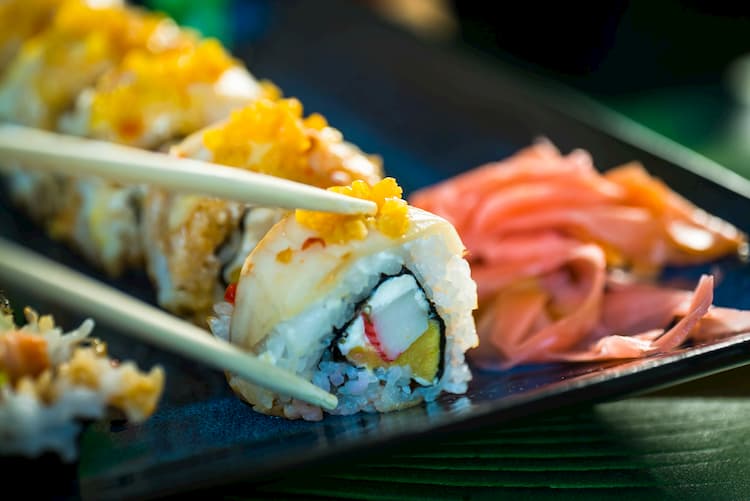 If your group is looking for a trendy dining experience in Dallas, look no further than Namo. You can buy out the complete restaurant with a group as small as 20 people. From sipping sake to eating hand rolls, Namo will offer your group an intimate space to unwind for a few hours.
There will undoubtedly be members of your group who will have a bit too much sake during dinner, so why not hire private transportation to ensure your entire party gets to and from the restaurant safely? At Texas Charter Bus Company, we offer minibuses of all sizes to bring your group safely back home after your meal.
Chelsea Corner
Address: 4830 McKinney Ave, Dallas, TX 75205
Phone Number: (469) 726-2211
Price Range: $$
Cuisine: American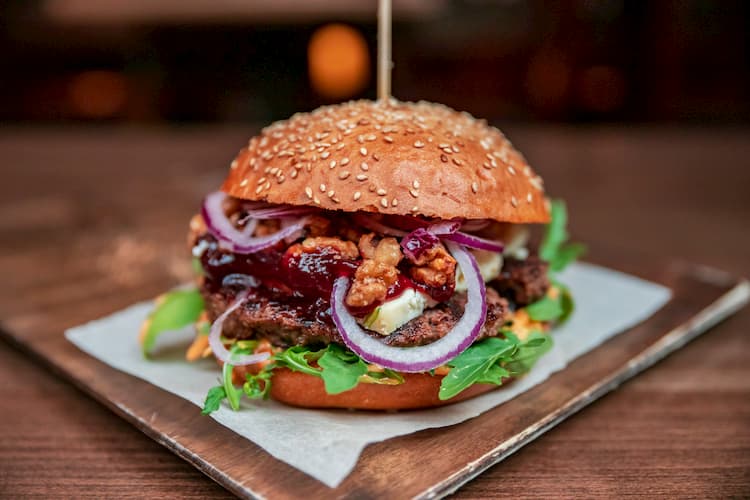 The allure of Chelsea Corner is that it can accommodate groups of all sizes with their four private dining areas. The plant lovers in your group will appreciate The Garden Room, which can seat 35 people and features hanging plants, a living wall, a 25-foot skylight, and back patio access. The Game Room features sports vintage decor with a pool table and private bar, plus seating for up to 45 people. The Beer Garden is a 2,500 square-foot backyard patio that features corn hole and several large HD screens, with seating for up to 90 people. Finally, overlooking the front dining room is The Terrace, Chelsea Corner's smallest room with seating for up to 20 people.
If your group is looking for affordable burgers in an Instagrammable spot, look no further than Chelsea Corner. Their private dining spaces will not disappoint.
Paradiso
Address: 308 N Bishop Ave, Dallas, TX 75208
Phone Number: (214) 944-5865
Price Range: $$
Cuisine: Coastal Mediterranean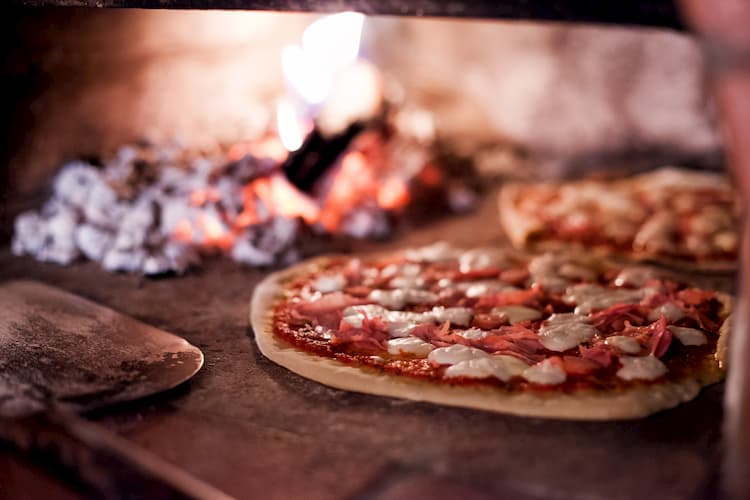 Are atmosphere and drinks at the top of your priority list in Dallas? Then add Paradiso to your must-see list. Featuring a beautiful interior with light-filled spaces, hanging plants, and plush rose-colored chairs, this restaurant is sure to impress every member of your party. Groups have the option of meeting at their cocktail bar next door, putting a few tables together out on their patio, or even renting out the entire space. Still need convincing? Just take one look at their menu of wood-fired pizzas and hand-made pastas and your stomach will instantly start growling.
The Woolworth
Address: 1520 Elm St #201, Dallas, TX 75201
Phone Number: (214) 814-0588
Price Range: $$
Cuisine: American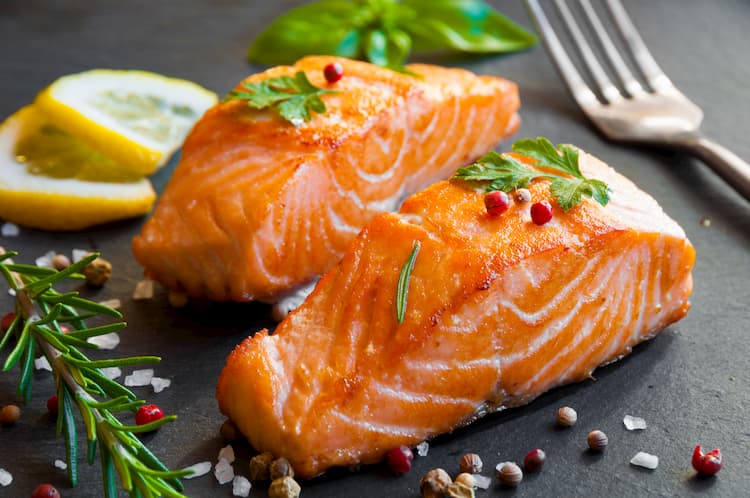 The Woolworth is for groups looking for a "classy but comfortable" Dallas restaurant vibe. From business lunch meetings to wedding rehearsal dinners, this spot is perfect for any type of event. For groups looking to host a private event at The Woolworth, a full-time events coordinator is on staff to assist you in order to make the planning process as effortless as possible. Their menu features everything from salmon plates to southern fried chicken, so there is truly something for everyone.
Want to enjoy a stress-free restaurant experience for your group in Dallas? Don't worry about carpooling or trying to coordinate public transportation. Hire a charter bus to drive your group around the city in clean, air-conditioned comfort.
Dolce Riviera
Address: 2950 N Harwood St #115, Dallas, TX 75201
Phone Number: (469) 458-6623
Price Range: $$$
Cuisine: Italian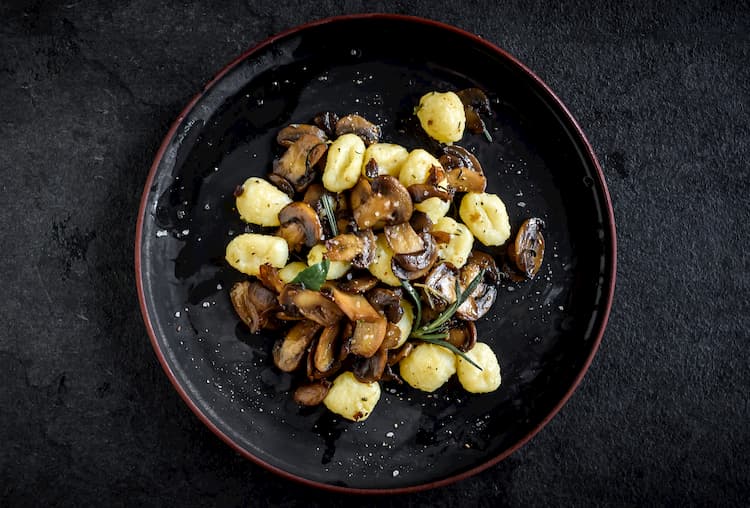 Groups interested in a more upscale Dallas dining experience can't go wrong with Dolce Riviera. This restaurant features one of the best patios in the city and a menu that will make the pasta lovers and cocktail aficionados in your group very happy. We recommend ordering a few dishes and eating family-style, so you can try a bit of everything. Don't forget to save room after dinner for their house-made cannolis.
Niwa Japanese BBQ
Address: 2939 Main St, Dallas, TX 75226
Phone Number: (214) 741-6492
Price Range: $$$
Cuisine: Japanese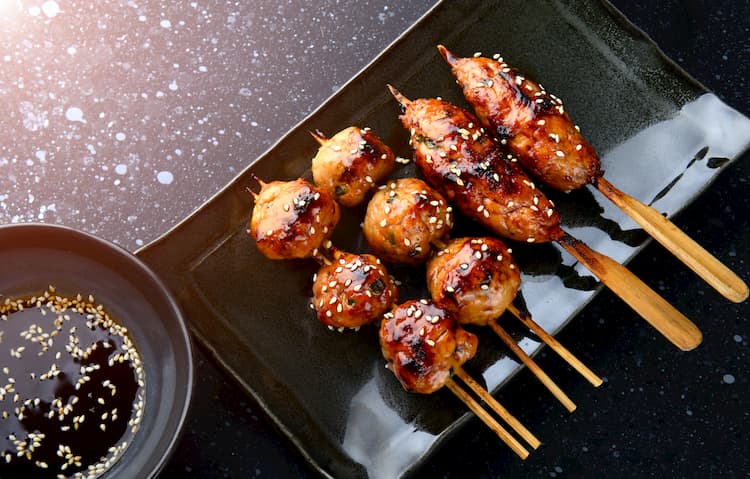 Looking for a unique dining experience while in Dallas? Niwa can offer that and more. Their tables feature smoke-free grills so you can prepare your own Japanese BBQ. Eating dinner has never been more interactive, and your group will love it! They'll have the option to cook their own veggies, meat, and seafood.
Don't miss out on trying out a few of their cocktails while you're there. If you don't want to worry about finding a DD for your group, hiring a charter bus will ensure your group gets home safely, and no one will have to miss out on the fun.
Javier's Gourmet Mexicano
Address: 4912 Cole Ave, Dallas, TX 75205
Phone Number: (214) 521-4211
Price Range: $$$
Cuisine: Mexican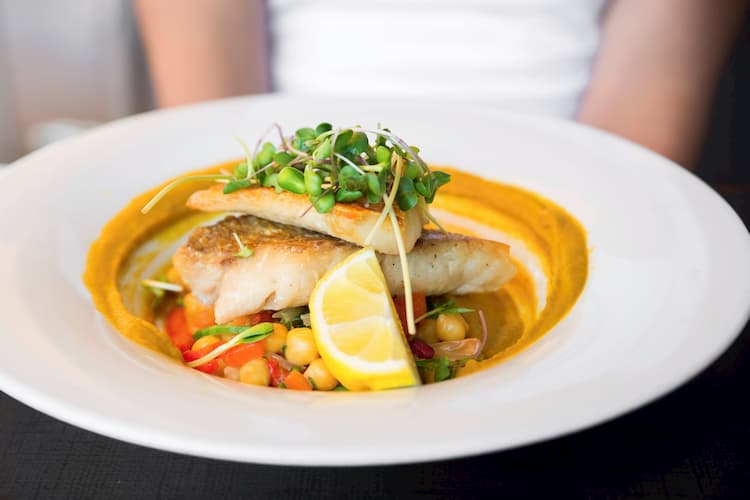 You don't have to visit Mexico City to experience Mexico City-style cuisine. Just drive a few minutes to Javier's Gourmet Mexicano and you'll instantly be transported to this cultural haven. This restaurant not only features a lounge and cigar bar, but it also has three private dining rooms that can hold anywhere from 10 to 60 people. It's also hard to beat their menu: ceviche, nachos, fajitas, and seafood platters. Javier's is a Dallas institution, which means they book out fast, so plan your reservation far in advance.
Book Your Charter Bus to Your Dallas Restaurant Today
It's no secret that Dallas has a plethora of restaurants to feed any kind of palate, and Texas Charter Bus Company is here to make it easy to get to wherever you want to eat. We offer minibuses and charter buses for groups of all sizes. With our top-notch  amenities, including WiFi, reclining seats and air conditioning, we'll make sure your group arrives at your restaurant of choice relaxed and comfortable. To start planning your group transportation, contact us at 281-383-9491. Our reservation experts are available 24/7 to assist you.
Do you need to rent a charter bus?