Guide to LGBTQ+ Destinations in Houston Part 1: Events, Restaurants and Businesses
Traveling to Houston with your LGBTQ+ student organization or nonprofit? Although Houston doesn't have the same liberal vibe as Austin, it still has a large LGBTQ+ community and many queer-owned businesses. Texas Charter Bus Company wants to help you explore all the LGBTQ+-friendly spots Houston has to offer, from the events, restaurants, and businesses listed below to the bars and clubs that thrive after hours. Give us a call at 281-383-9491 to book an air-conditioned bus with plush seats, and then check out our list of destinations you should visit in Houston.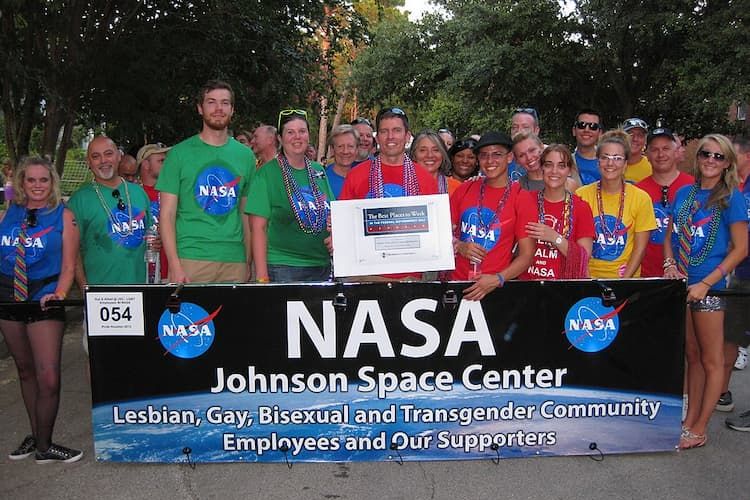 Image credit: Wikimedia Commons
LGBTQ+ Events and Fundraisers
If you're going to Houston to volunteer or to attend a fundraiser, check out these events put on by local Houston nonprofits. 
Houston Pride
The Houston Pride organization is responsible for organizing the Houston Pride Festival and Parade on the 4th Saturday of June each year. Houston is one of only two cities (Providence is the other) that holds its parade at night. Around 700,000 people gather for the all-day festival and the parade that begins after sunset. Houston Pride also lets locals vote on what Pride's theme should be and who should serve as Grand Marshals. 
Address: 1000 Bagby St, Houston, TX 77002
Charter bus parking: Pride takes place in Sam Houston Park downtown, so your charter bus will need to drop you off near the celebration and then park in a paid lot. 
Houston Splash
Held every year in May to mark the start of summer, Houston Splash is the city's African American and Latino LGBTQ+ Pride. The celebration consists of receptions, pool parties, and dance nights held throughout the city and is put on by Loud Inc., a nonprofit that serves Houston's African American LGBTQ+ community. If you want to attend Splash with your friends, your charter bus can provide a cool, air-conditioned ride between clubs and hotel pools. 
Address: 5353 Westheimer Rd, Houston, TX 77056
Charter bus parking: The celebration begins at the DoubleTree by Hilton Hotel near the Houston Galleria. Garage parking and valet parking are available, but since charter buses often can't fit in garages and can't be driven by valets, your charter bus driver will probably need to park in a nearby paid public lot.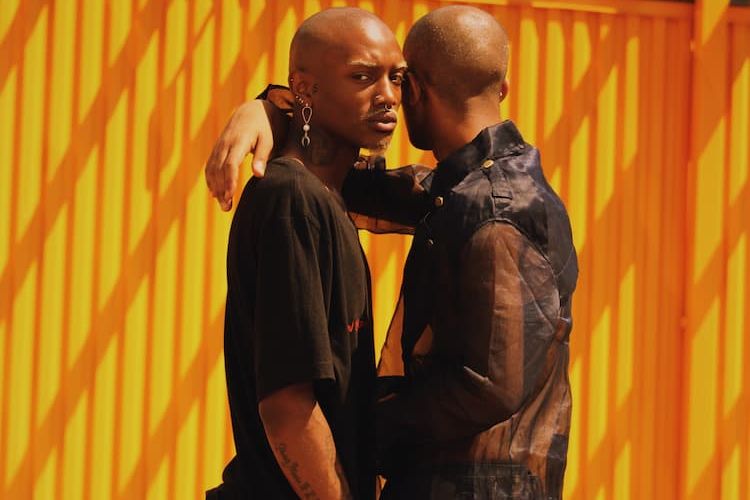 Image credit: lloyd jr on Unsplash
AIDS Walk Houston
AIDS Walk Houston is sponsored by AIDS Foundation Houston, a nonprofit that supplies PrEP, STD testing, medication, housing, and support groups for people living with or at high risk for HIV and AIDS. Held in Sam Houston Park each March, the Walk usually draws around 10,000 people who want to raise money for the Foundation. If your walking group would like to participate, Texas Charter Bus Company can provide an air-conditioned motorcoach with ample space for water bottles and room to stretch your legs.  
Address: 1000 Bagby St, Houston, TX 77002
Charter bus parking: Like during Pride, your charter bus driver will need to drop you off at Sam Houston Park and park in a paid lot. 
QFest
The Aurora Picture Show, a movie theater that shows non-commercial, artistic films, hosts QFest, Houston's LGBTQ+ Film Festival. The festival usually takes place in summer or fall and showcases queer films from around the world. Past entries have come from countries like Iran, the Philippines, Sudan, and Romania. You can attend one film or a series of them, and snacks are available inside the theater.
Address: 2442 Bartlett St, Houston, TX 77098
Charter bus parking: The Aurora Picture Show has a lot at the corner of Studemont and Main, and street parking is available around the neighborhood if the lot fills up. 
LGBTQ+ Businesses
Want to give your money to LGBTQ-owned businesses? Check out these destinations that belong to the LGBT Chamber of Commerce and are beloved by the local queer community.  
Barnaby's Cafe
Barnaby's Cafe was originally founded in Montrose, Houston's gayborhood, and now boasts locations all over the city. This dog-friendly cafe is known for its bright decor and classic diner options like French toast, buttermilk waffles, and egg salad sandwiches. They also have six different kinds of plant-based burgers for the vegetarians or vegans in your group. 
Address: 604 Fairview St, Houston, TX 77006
Charter bus parking: Parking can be difficult here, since the cafe doesn't have its own parking lot. Your charter bus may be able to find street parking, or your driver can use a paid lot.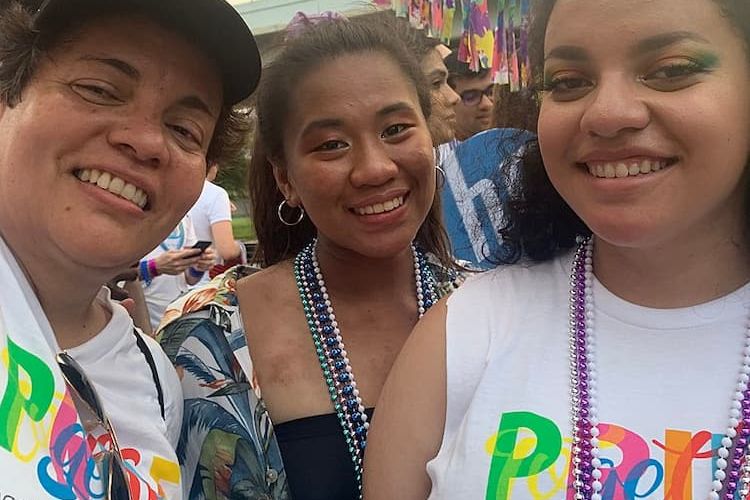 Image credit: Wikimedia Commons
Hortiprocess Coffee Roasters
Like Barnaby's, Hortiprocess is part of the LGBT Chamber of Commerce. Although this coffee shop isn't in Montrose, it's worth leaving the gayborhood to try coffee imported straight from Colombia. Hortiprocess uses ethically sourced, farm-to-table beans infused with flavors like golden dragonfruit, red guava, and passionfruit to create their delicious coffees. You can get a hot coffee or bag of beans at their store, or visit local grocery stores that carry their beans. 
Address: 1919 West Sam Houston Pkwy N, Suite 325, Houston, TX 77043
Charter bus parking: Hortiprocess lies in the West Belt Business Park, so there should be plenty of parking. 
Jumper Maybach Fine Art Boutique
Jumper Maybach (aka Ben Workman) has become one of Houston's most well-known LGBTQ+ artists and has appeared at Pride several times. Although much of his bright, colorful art draws on his experience as a gay man, his paintings, clothes, and furniture are also meant to appeal to anyone who has felt excluded. Your school and tour group can walk around and look at the art before heading to Barnaby's or Hamburger Mary's for a bite to eat.
Address: 1907 Sabine St, Suite 155, Houston, TX 77007
Charter bus parking: Your charter bus will need to rely on street parking or paid lots while visiting this Montrose spot. 
Hamburger Mary's
Hamburger Mary's isn't just in Houston—you can find branches of this drag restaurant throughout the U.S. But Houston's LGBTQ+ community loves the "day drag" shows here and the creative diner food, like the Queen Mary burger and flatbreads named after the Golden Girls. Hamburger Mary's also hosts local drag legend Blackberri every Friday night.
Address: 2409 Grant St, Suite D, Houston, TX 77006
Charter bus parking: Hamburger Mary's provides valet parking, but since a valet can't drive a bus, you'll need to ask your driver to use street parking.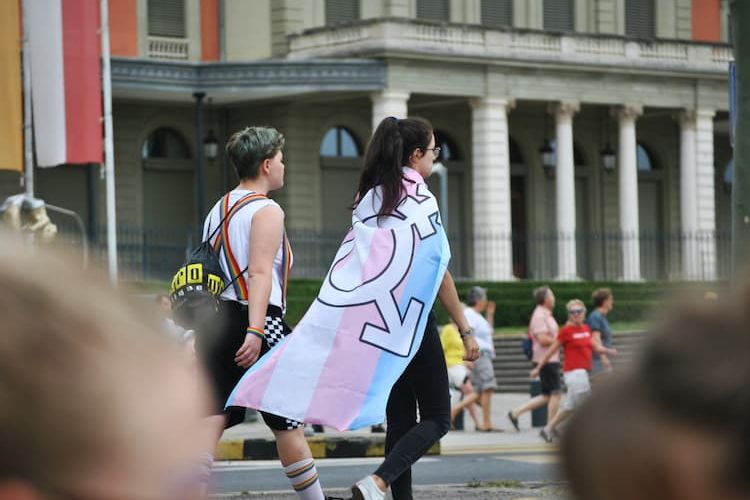 Image credit: Delia Giandeini on Unsplash
Plan Your Outing to Houston's LGBTQ+ Destinations
Whether you want to raise money for HIV and AIDS treatments or chow down on a burger at a queer-friendly restaurant, you'll find plenty of LGBTQ+ hotspots in Houston. Save your large group the stress of searching for DDs or navigating traffic during Pride and book a charter bus from Texas Charter Bus Company. We can provide comfortable transportation for your next outing with your queer family when you call us at 346-200-7677.
Do you need to rent a charter bus?