Guide to LGBTQ+ Destinations in Houston Part 2: Bars and Clubs
If you're not from Texas, you may not immediately think "Houston" when you think "gay club mecca." But Houston has over a dozen bars and dance clubs, mostly located in the thriving gayborhood of Montrose, that come to life once the restaurants and businesses have closed for the day. Whether your friend group wants to dance to country music or techno, you'll find a great club in Houston, and Texas Charter Bus Company can help you get there. Call us at 346-200-7677 and let us be your DD while you relax after a night of dancing at one of these clubs.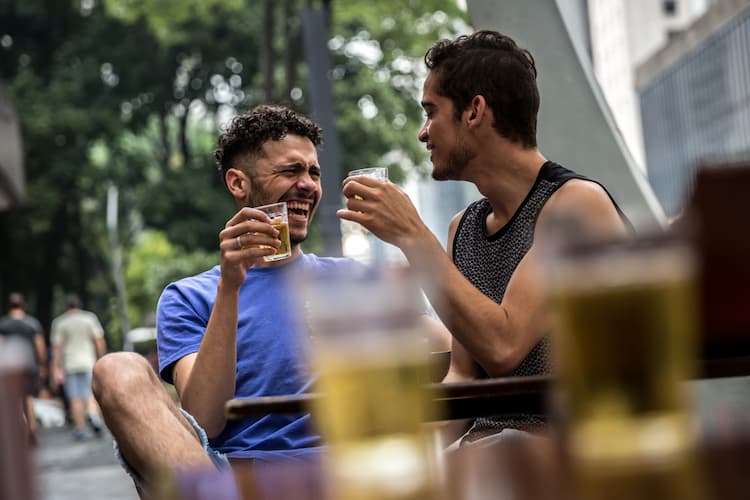 JR's Bar & Grill
One of the oldest still-standing gay bars in Houston, JR's was established in 1978 and is known for its "no cover" policy. The bar boasts multiple dance floors, a spacious back patio, and talented go-go dancers. JR's also hosts special events like drag shows, karaoke nights, and Drag Race watch parties, though many of its core clientele prefer to just relax and chat with the friendly bartenders.
Address: 808 Pacific St, Houston, TX 77006
Charter bus parking: JR's has parking close to the bar, though it can get very crowded, so your bus may have to park along the street.
Neon Boots Dancehall & Saloon
In true Texas fashion, Neon Boots Dancehall plays country music and offers line dancing lessons. It even has a mechanical bull! But don't worry, this is still 100% an LGBTQ+ bar, with welcoming bartenders and clientele. The drinks are reasonably priced, you can sit on the patio when you need a break from dancing, and the bar holds Latin nights once a week if country music isn't your style. Note that this bar isn't in Montrose, unlike most of the others, so you'll need to hop on your charter bus to get here.
Address: 11410 Hempstead Rd, Houston, TX 77092
Charter bus parking: The bar has its own parking lot where you can leave your charter bus.
Blur Bar
This club is known for its modern decor, with 2 stories, a balcony, and colorful lights on the dance floor. Don't be intimidated by the trendy atmosphere, though. Blur is also known for its fun and inclusive feel. Dance to Top 40, hip hop, and Latin music while sipping their signature cocktails. Blur also allows guests over the age of 18, though of course you have to be 21 to drink. If you're with a college group, this bar could be the ideal stop for you.
Address: 710 Pacific St, Houston, TX 77006
Charter bus parking: Blur has a parking lot behind the bar where you can park for $10.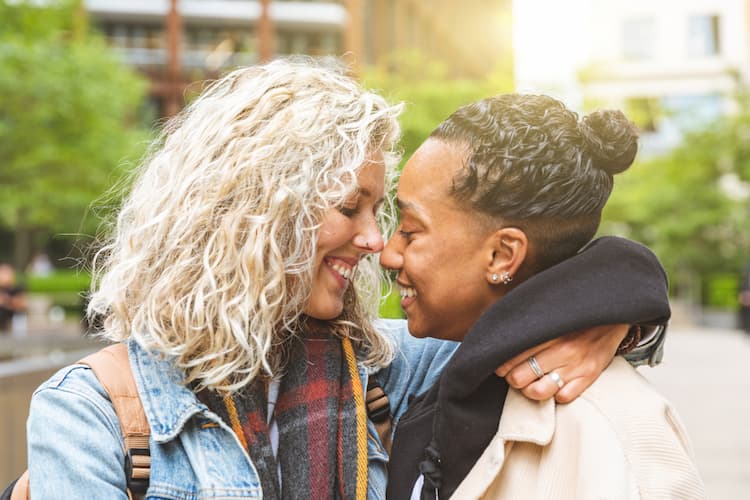 Pearl Bar
Pearl Bar is the only bar in Houston designed for women who love women. Dogs are allowed on the large outdoor patio, and you can dine on tacos, vegan burgers, and ice cream sundaes while you sip your specialty cocktail. Pearl also boasts DJs, hula-hooping competitions, and drag king shows like "UHaul Takeover." Although the bar caters primarily to queer women, all genders and sexualities will feel welcome here.
Address: 4216 Washington Ave, Houston, TX 77007
Charter bus parking: Pearl Bar has its own lot where your bus can park for $10.
George Country Sports Bar
Yes, you read that right. Houston has a country sports bar designed for gay men, because of course it does. If you want to dress up in cowboy boots and jeans and watch the Texans or the Astros play, this is the place to do it. Your group will also find a variety of local beers on tap, pool tables, and an old-school jukebox. Although the bar doesn't serve food, it's right across from Barnaby's Cafe (see our article on other LGBTQ+ destinations in Houston!)
Address: 617 Fairview St, Houston, TX 77006
Charter bus parking: George's has its own small parking lot. If there isn't room for your bus, your driver can park in a paid lot or along the street.
Ripcord
The second-oldest gay bar in Houston, Ripcord got its start as a safe place for the leather community. Today, it's a haven for alternative queer folks and people who feel like they don't fit in with more mainstream dance clubs. Ripcord has no dress code or cover charge, and their mottos are "The place to be yourself!" and "We are all family." Relax and sip a drink on the patio with your group, or try a game of pool or darts.
Address: 715 Fairview St, Houston, TX 77006
Charter bus parking: Your charter bus driver will need to look for paid lots or street parking in the area if you want to visit Ripcord.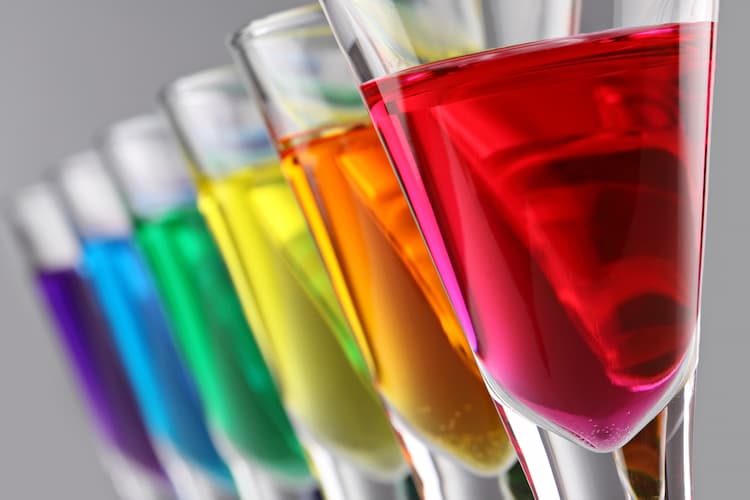 The Eagle Houston
The Eagle has several locations around the country and is known for its "leather and Levis" vibe. Although it primarily caters to masculine folks, the Eagle plays an important role in the history of Houston's LGBTQ+ community as a whole. The Phoenix Room contains the mural from Houston's first gay bar, Mary's on Westheimer, and the room also holds a painted timeline of Houston's LGBTQ+ history. The Eagle rents out the Phoenix Room to community organizations and nonprofits when the bar isn't open. When the bar is open, you'll find 2 floors with dancing and relaxed outdoor patios where you can sip a beer or cocktail.
Address: 611 Hyde Park Blvd, Houston, TX 77006
Charter bus parking: It typically costs $10 to park your bus in one of the lots near The Eagle.
Crocker
If you're looking for a hangout that has the feel of a dive bar but is also inclusive, you'll love Crocker. This bar serves cheap drinks and frequently offers weekly specials. Your group can dance to pop music from a variety of DJs, try out karaoke, or catch a drag show for charity. Crocker lies in Montrose, near other clubs like Ripcord and George's and restaurants like Hamburger Mary's and Barnaby's. Your charter bus can carry you between stops if you need a chance to rest your feet and drink some water.
Address: 2312 Crocker St, Houston, TX 77006
Charter bus parking: Crocker has paid parking nearby for $10.
Michael's Outpost
This cabaret-style piano bar features drag queens singing Broadway hits and classic ballads. On Saturdays, local drag queen Blackberri hosts her Eye Cons show, where drag queens perform while dressed as idols like Whitney Houston, Tina Turner, Madonna, and Britney Spears. When the drag shows are over, the pianist tackles classics by Elton John and Billy Joel while the crowd sings along.
Address: 1419 Richmond Ave, Houston, TX 77006
Charter bus parking: Since Michael's lies south of the main Montrose area, it's fairly easy to find paid or street parking around the club.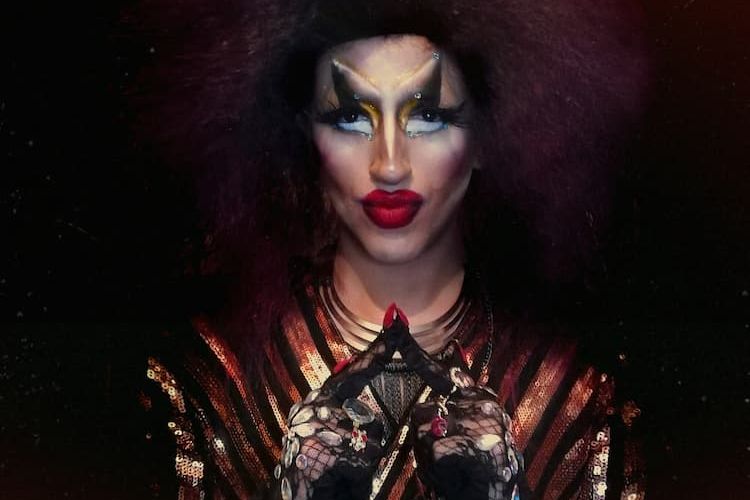 Image Credit: Alejandro Cartagena 🇲🇽🏳‍🌈 on Unsplash
Papi's
Houston's only queer Latinx club, Papi's took over the building that used to belong to Guava Lamp. Although Guava Lamp is still missed, Papi's brings something new to the area with Latin music 7 days a week and Latina drag queens. The club has maintained Guava Lamp's modern style, decorating with white booths and colorful lights, and the friendly bartenders mix up delicious signature cocktails.
Address: 570 Waugh Dr, Houston, TX 77019
Charter bus parking: You'll find street parking and paid parking near Papi's.
Explore Houston's LGBTQ+ Bars with a DD
Your LGBTQ+ group can easily spend an entire weekend bar-hopping around Houston, and Texas Charter Bus Company would love to help keep you safe. Book one of the minibuses or charter buses in our network, and you'll never have to worry about choosing a DD. Just sit back, rest your feet, and let a professional drive you safely around Montrose. Give us a call at 346-200-7677 to book a bus for your night out.
Do you need to rent a charter bus?