Top LGBTQ+ Destinations in Austin
The "blueberry" in mostly-red Texas, Austin has a reputation for being super LGBTQ+-friendly. In fact, locals often joke that they have no "gayborhood" because all of Austin is one. But if you're traveling to Texas's capital with your LGBTQ+ nonprofit or college group, you'll still want to know which queer-owned stores, hotels, and nightclubs you can't afford to miss.
Check out our guide to Austin's top LGBTQ+ experiences, both those available year-round and those only available during special occasions. Then, once you're ready to book your transportation, give Texas Charter Bus Company a call at 512-215-4891. We'd love to help you find the right bus rental for your LGBTQ+ adventure in Austin.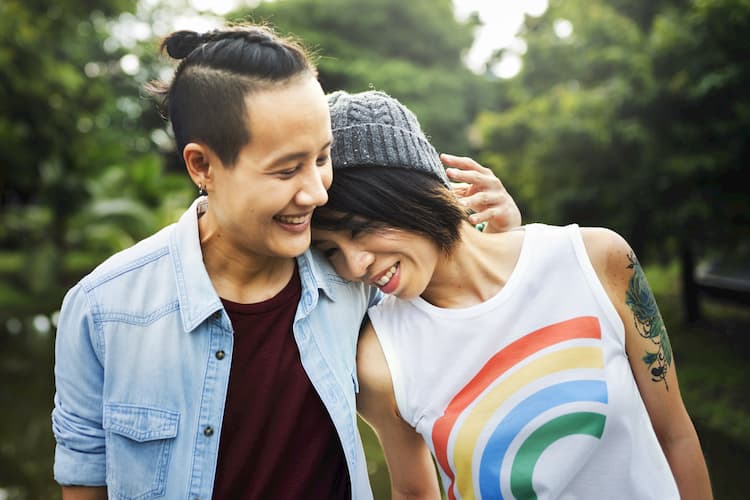 Hotels
Almost every hotel in Austin will be LGBTQ+-friendly, so you don't need to worry about that when you make reservations. However, if you'd like to book a place that's queer-owned, you'll have a couple of options.
The Hotel San Jose has 40 bungalow-style rooms surrounding a courtyard garden. You can order a signature cocktail (frosé, anyone?) and sip it by the wading pool while gazing at the vibrant flowers. Since this hotel is in the South Congress area, you'll have easy access to downtown Austin and Lady Bird Lake—but because of its central location, it may not have enough spaces for a full-size charter bus. You can book parking in a bus-friendly lot nearby if needed.
The Park Lane Guest House, owned by the same lesbian couple for more than 20 years, also lies in the South Congress district. Park Lane offers 3 eco-friendly cottages and 1 room inside the Main House. You'll receive a delicious vegetarian breakfast each morning, with a vegan version available upon request, and you can relax in the organic garden or beside the natural pool. Groups of 6 or more people are required to book all 3 cottages, and parking is provided for overnight guests. However, it's a good idea to let the hotel know if you're bringing a minibus or charter bus so they can make sure they have space for you.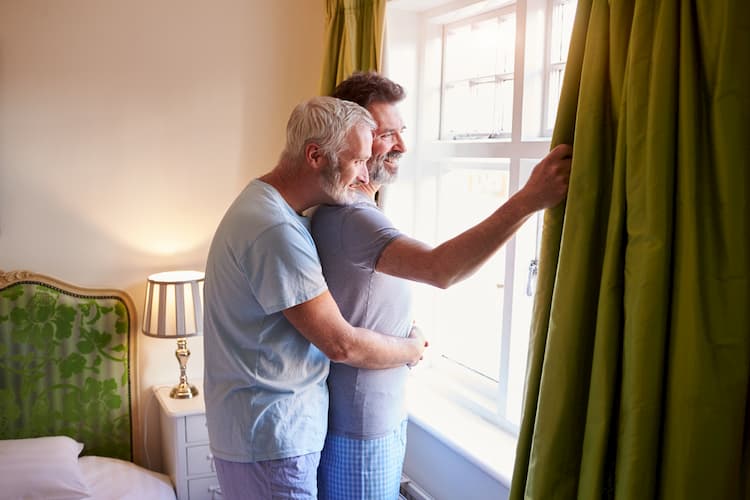 Hotel San Jose
Address: 1316 S Congress Ave, Austin, TX 78704
Park Lane Guest House
Address: 221 Park Ln, Austin, TX 78704
Stores
Next door to the Hotel San Jose, you'll find Jo's Coffee, an iconic coffee kiosk owned by queer hotelier Liz Lambert. In addition to coffee, Jo's provides outdoor seating, tacos, and sandwiches. It's also the sight of Austin's famous "I love you so much" graffiti, a queer landmark in its own right. Supposedly Lambert's former girlfriend, Amy Cook, spray-painted the words on Liz's shop after the two had a fight. Whether the Austin legend is true or not, Jo's is a great place to snap a photo with your S.O. or chosen family.
And while we're on the topic of love, let's talk about ice cream. Lick Honest Ice Creams is queer-owned and has 3 locations throughout Austin. Stop by to try one-of-a-kind flavors like goat cheese, thyme and honey, or roasted beets and fresh mint. If you're not the daring type, Lick also has classic flavors like milk chocolate and coffee with cream. They even offer vegan and dairy-free options, so no one has to miss out on the joy of ice cream. Both Jo's Coffee and Lick place their stores in heavily trafficked areas, so you will probably need to have your charter bus drop you off and then park in a nearby paid lot.
Austin also has a feminist bookstore, because of course it does! Head to BookWoman to discover a wide selection of LGBTQ+ and womxn authors. The knowledgeable staff can help you discover a new work of theory or fiction by an underrepresented writer to take home with you. Ice cream, coffee, and books–what else could a group of queer friends want?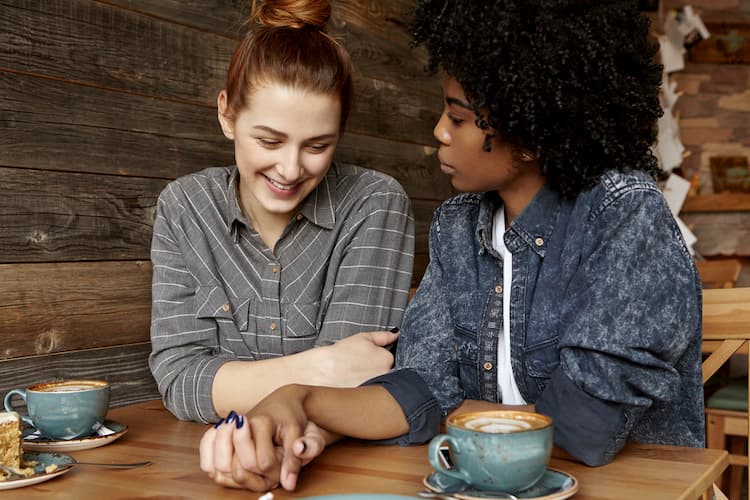 Jo's Coffee (South Congress)
Address: 1300 S Congress Ave, Austin, TX 78704
Lick Honest Ice Creams (South Congress)
Address: 1100 S Lamar Blvd #1135, Austin, TX 78704
BookWoman
Address: 5501 N Lamar Blvd #A-105, Austin, TX 78751
Nightclubs
Austin has plenty of bars and clubs to keep your group busy once the sun sets. If you're looking for a queer and vegan space, try Cheer Up Charlies, home to dance parties, live music, drag shows, and cocktails made with fresh-squeezed juice. Outside, you'll find a relaxed backyard with vegan food trucks where you and your friends can take a break from dancing.
Later in the night, you can pay tribute to Austin's LGBTQ+ history at Oilcan Harry's, which opened back in the 1990s. This classic gay club blasts top 40 and hosts themed parties, weekly drag shows, and 18+ nights. Next door is Rain, which is known for its spacious dance floor covered in colorful lights and its weekly events, like drag shows and bingo.
Just a few blocks away, you'll find The Iron Bear, which caters to the crowd suggested by the name but also to any LGBTQ+ people looking for a fun night out. After indulging in classic bar food and karaoke, you can climb back on your charter bus to rest your feet and enjoy the AC.
Texas Charter Bus Company would love to provide transportation for your entire night out. Just book a minibus and let a professional serve as DD while your group focuses on dancing and sampling colorful cocktails together.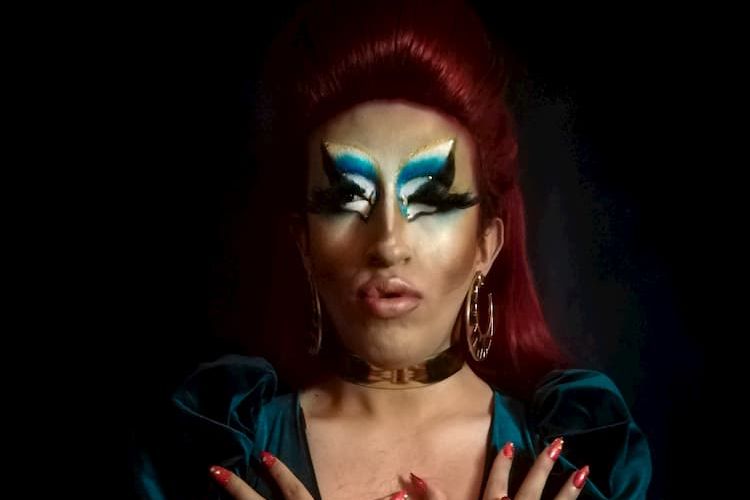 Photo by Alejandro Cartagena on Unsplash
Cheer Up Charlies
Address: 900 Red River St, Austin, TX 78701
Oilcan Harry's
Address: 211 W 4th St, Austin, TX 78701
Rain
Address: 217 W 4th St, Austin, TX 78701
The Iron Bear
Address: 301 W 6th St, Austin, TX 78701
Events
Austin hosts events throughout the year that draw thousands of LGBTQ+ visitors. The main attraction is Pride, of course, which usually takes place in August or September at Fiesta Gardens. Austin Pride typically attracts around 400,000 people and consists of a parade and a festival with concerts, rides, and booths. The parade is free, while the festival costs $20 per adult and $10 per child.
A few weeks before Pride, Austin hosts the All Genders, Lifestyles, and Identities Film Festival, where more than 60 LGBTQ+ films are shown in theaters across the city. If your group needs to move quickly between theaters, Texas Charter Bus Company can provide an air-conditioned motorcoach to take you all over Austin.
If you'd like to raise money for nonprofits during your visit, your group can participate in the Hill Country Ride for AIDS, a bicycle race that raises money for HIV/AIDS treatment and prevention throughout Central Texas. And if you're a big fan of drag, Austin hosts an International Drag Festival each year with workshops, panels, brunches, and club nights. Let Texas Charter Bus Company be your DD for the entire weekend so you can focus all your energy on watching your favorite kings and queens perform.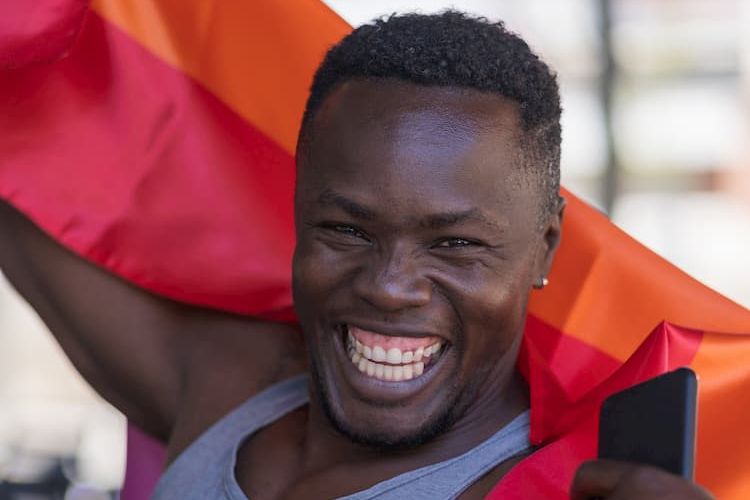 Austin Pride (Fiesta Gardens)
Address: 2101 Jesse E. Segovia St, Austin, TX 78702
Explore The Best of LGBTQ+ Culture in Austin
Whether you're traveling with a college group, a nonprofit, or just your queer family, you'll find plenty to do in Austin. Texas Charter Bus Company would love to help you reach all your favorite LGBTQ+-friendly destinations. Just give us a call at 512-215-4891, and we'll help you find a charter bus for your next trip to Texas's weirdest city.
Do you need to rent a charter bus?