Guide to Visiting Texas's Most Historic Towns
Already been to Austin, Houston, and San Antonio? Consider expanding your horizons by visiting one of Texas's lesser-known historic towns. Though these smaller destinations may not have all the concert venues, theaters, and restaurants of bigger cities, they do boast forts, houses, and museums that date back more than 150 years.
If you want to visit one of Texas's small towns, you'll need a way to get around other than public transportation. Texas Charter Bus Company can help. We have access to charter buses throughout the state, so we can easily arrange your trip from San Antonio to Goliad or from Houston to Nacogdoches. Just give us a call at 281-383-9491, and keep reading to learn more about all of the historical places you can visit in Texas.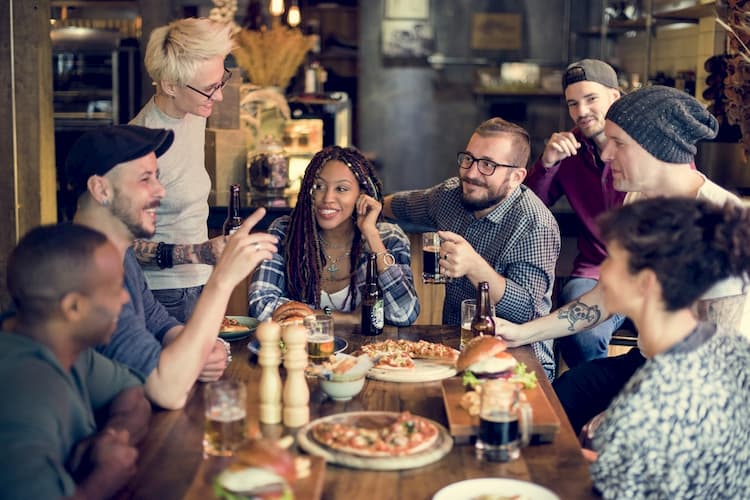 Nacogdoches
Why It's Historic
Nacogdoches takes its name from a local Caddo tribe who settled in the area around 800 A.D. Spanish and French settlers came to the area in the 1700s, and in 1779, the Spanish established missions there in an attempt to convert the Caddo people to Catholicism.
When Mexico won its independence from Spain, they claimed control of Nacogdoches, and in 1832, the city was the site of the Battle of Nacogdoches. This was one of the first conflicts between Mexico and the Texan settlers who wanted to be independent, and a few years later, battles like this one would transform into the full-blown Texas Revolution.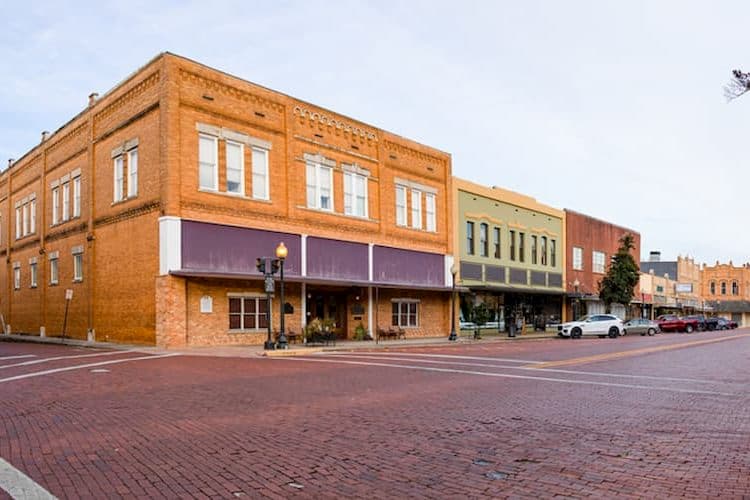 What You Can Visit When You're There
So you've asked your charter bus driver to take you to Nacogdoches because you want to experience the history. Now where do you go? You could start at the Caddoan Mounds State Historic Site, where you'll find mounds built by the tribes who first inhabited the area. Then, head over to the Sterne-Hoya Museum, a nineteenth-century house where Davy Crockett once stayed and Sam Houston was baptized.
When you're ready for a relaxing break, visit the Ruby M. Mize Azalea Garden, which is the largest azalea garden in Texas. Your charter bus can drop you just outside the garden on the campus of Stephen F. Austin State University.
Distance from Houston: 2.5 hours
Goliad
Why It's Historic
Like Nacogdoches, Goliad was originally the home of several Native American tribes, including the Aranamas, the Karankawas, the Tonkawas, and the Tamiques. The Spanish then arrived and created the Presidio La Bahia, a fortress with a chapel that still stands today and is now owned by the Catholic Church.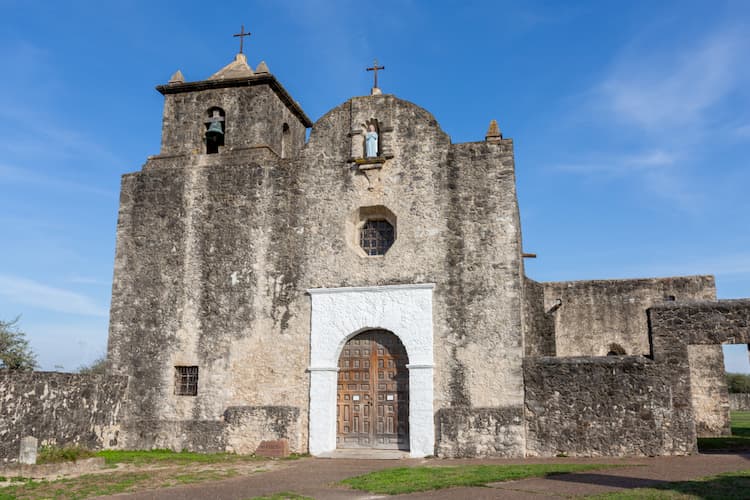 The first Texas Declaration of Independence was signed in Goliad in 1835, and in 1836 roughly 340 to500 tied-up Texas soldiers were shot by the Mexican Army in what became known as the Goliad Massacre. You can find memorials to the soldiers around the Presidio.
What You Can Visit When You're There
The Presidio La Bahia is still standing and is still Goliad's most famous attraction. It's also supposedly the most haunted mission in Texas. The Presidio has parking, so your charter bus can drop you off and then wait while your group explores the fortress, barracks, and chapel.
Goliad State Park & Historic Site lies near the Presidio and is home to several missions as well as the Angel of Goliad Hike and Bike Trail. If you plan to walk the trail, make sure you pack water and snacks in the overhead storage space on your charter bus and ask your driver to turn the AC up high when you're done.
Distance from San Antonio: 2 hours
Gonzales
Why It's Historic
Texas settlers founded the town of Gonzales in 1825. The Caddo people who originally lived in the area were able to push the settlers out and destroy the town, but the settlers returned in 1827 to found it again.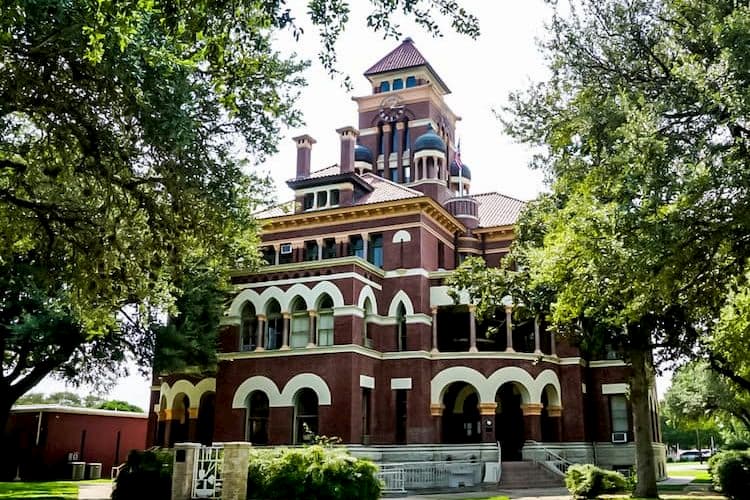 In 1835, the first shot of the Texas Revolution was fired when Mexican soldiers asked for the return of a cannon they'd loaned to the settlers. The settlers, who were using the cannon against the Caddo people and eager to gain their independence from Mexico, responded "Come and Take It." They then fought against the Mexican army, beginning the Revolution.
What You Can Visit When You're There
Every year, Gonzales hosts the 3-day "Come and Take It" Festival, with live music, floats, and parades to celebrate the city's history. The festival often brings intense traffic and limited parking, so booking a charter bus is a good idea if your school group or sports team wants to go.
You can also visit the Gonzales Memorial Museum or the Gonzales County Jail Museum to learn about the history of the town any time of year. The Gonzales Memorial Museum honors the volunteers from Gonzales who died at the Alamo, while the Gonzales County Jail Museum has transformed from a nineteenth-century jail into a museum packed with exhibits about crime and law enforcement.
Distance from Austin: 1.5 hours
Seguin
Why It's Historic
Founded in 1838, just one year after Texas gained its independence from Mexico, Seguin followed a similar pattern to most of Texas. It was once home to Native tribes like the Karankawas, Tonkawas, Comanches, and Lipan Apaches before the Spanish arrived and claimed it.
In the 1830s, American settlers arrived, and after the Texas Revolution they gave their settlement the name Seguin in honor of Juan Seguin, who served as a captain of Texas's troops. Many veterans of the Texas Revolution settled along the Guadalupe River in Seguin after the war was over.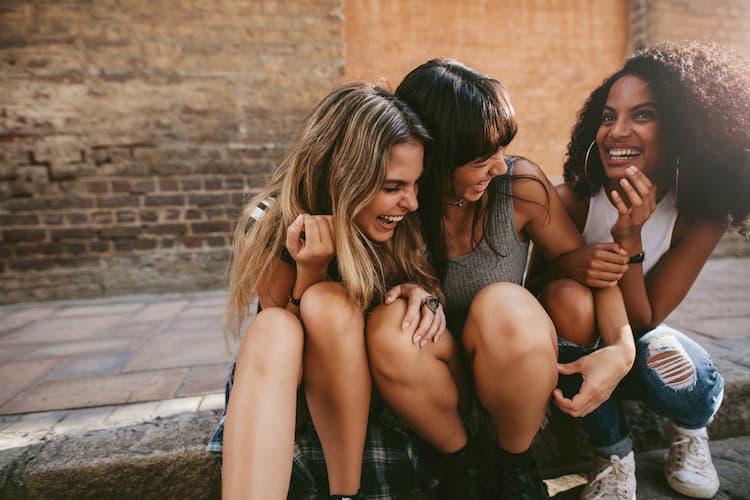 What You Can Visit When You're There
Seguin is home to the "world's largest pecan," a 2,300-pound pecan that sits in front of the historic courthouse. If you're intrigued by Seguin's thriving nut industry, you can take your group to Pape's Nutcracker Museum afterward to see an extensive collection of historic nutcrackers.
Seguin also offers modern attractions like ZDT's Amusement Park and swimming and recreation areas at Lake McQueeney. If you'd like to pack a picnic, your charter bus will have plenty of room to store sandwiches, fruit, and cold drinks. Since Seguin is close to Austin, you can have a peaceful picnic and then head back to a major city.
Distance from Austin: 1 hour
San Augustine
Why It's Historic
Another important site for the Texas Revolution, San Augustine is one of the places Sam Houston lived when he moved to Texas, and it was where he was first chosen to lead troops in the Texas Revolution. Like most of East Texas, San Augustine first belonged to members of the Caddoan Nation and was then claimed by the Spanish, who built Mission Dolores there in an attempt to convert them. The attempt failed, and the area was claimed by American settlers in the 19th century, Sam Houston among them.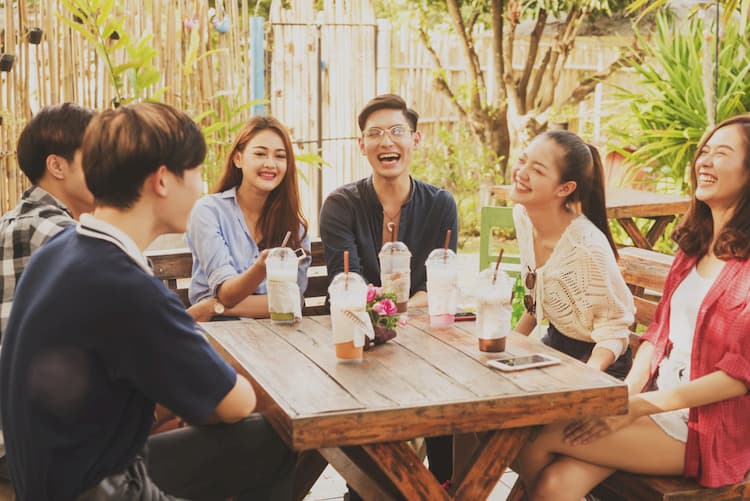 What You Can Visit When You're There
The Mission Dolores State Historic Site marks the spot where a Franciscan monastery once stood in 1721. Though none of the mission is left now, you can still walk across the grounds and see exhibits about the history of the monastery. The Historic Site is also home to part of the El Camino Real de los Tejas National Historic Trail, a great place to go for a walk with your class while looking at historic plaques.
Distance from Houston: 3 hours
Port Isabel
Why It's Historic
The Port Isabel area was inhabited by several Native tribes, mostly the Karankawa, who lived along the coastline. Around 1770, the Spanish founded a small fishing village there called El Fronton de Santa Isabel, but the area was gradually taken over by American settlers throughout the early 1800s. In 1836, the American settlers living in El Fronton fought against Mexican rule and gained independence in the Texas Revolution.
Future president Zachary Taylor arrived in 1846 to set up a military base called Fort Polk. He also changed the name of the town to Point Isabel, and many American soldiers were stationed at Fort Polk and in Point Isabel during the Mexican-American War.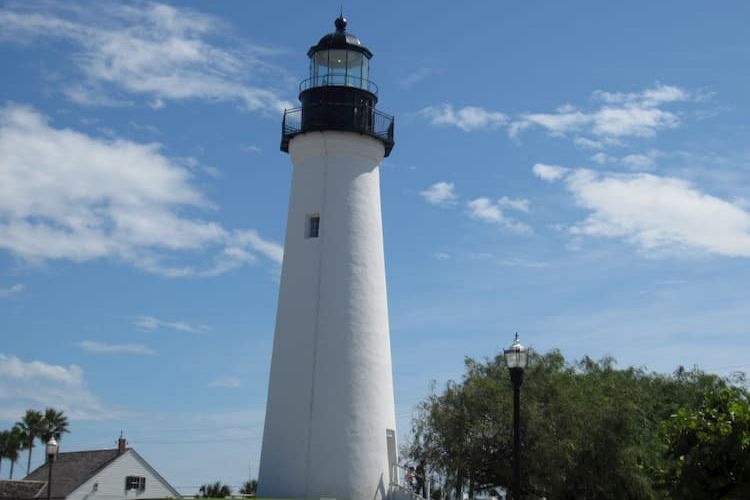 Point Isabel's famous lighthouse was built in 1852 and became a major site of conflict during the Civil War when Confederate forces attempted to remove the light so Union troops couldn't navigate their ships through the water. In 1928, Point Isabel's name was officially changed to Port Isabel, the name it bears today.
What You Can Visit When You're There
Port Isabel's most popular attraction is still its famous lighthouse. If everyone in your group can climb stairs, take the 75 steps to the top to look out across the Gulf. But if that isn't an option, you can still explore the Port Isabel Historical Museum, which includes exhibits about the city and lighthouse's history. You can also take your group to the Pirate's Landing Fishing Pier, where you can shop, eat, and of course, fish.
Port Isabel is a little farther from major cities than most other cities on this list, so a charter bus rental will come in handy. During the 4.5-hour drive between Port Isabel and San Antonio, you can put movies on the flat-screen TVs on your bus or scroll through Instagram with free WiFi. All of these amenities are available by request—just let Texas Charter Bus Company know what you need when you call to book.
Distance from San Antonio: 4.5 hours
Book a Charter Bus for a Road Trip to Texas's Historic Towns
While larger cities like Arlington, Dallas, and El Paso have plenty of cultural attractions to offer, there's something special about Texas's historic towns. The blend of Native, Spanish, Mexican, and American culture that has always made up Texas bleeds through the houses, museums, and missions of these small towns, and Texas Charter Bus Company can help you explore all of them. Just give us a call at 915-201-2290 to book a motorcoach for your group today.
Do you need to rent a charter bus?