A Cheapskate's Guide to Dallas-Fort Worth
One of the perks of exploring a sprawling metroplex such as Dallas-Fort Worth is that, no matter what piques your interest, there's no shortage of things to do, see, taste, and experience. With so much sight-seeing potential for visitors and out-of-towners, it can be easy for DFW travel rookies to blow their budget before they've had their fill of the city.
Lucky for you, we've put together a list of our clients' favorite Dallas attractions that capture all the city's charm without breaking your bank:

Only in DFW
Historic West End
Address: 75201, 600 Elm St, Dallas, TX 75202
Cost: Free
Sure, many sights in this district— from the aquarium to the 6th Floor Museum and other JFK-centric attractions— require some sort of entrance fee. However, much can be learned about Dallas' history and culture just from walking around this neighborhood's cobblestone streets. From paying your respects at the John F. Kennedy Memorial and Dealey Plaza to marveling at Wild Bill's wide array of custom cowboy boots, ten-gallon hats, and all things distinctly Western, this district offers plenty of city adventures on the cheap.
Ronald Kirk Pedestrian Bridge
Address: 2901 N Beckley Ave, Dallas, TX 75212
Cost: Free
Wanting to see the city from a fresh perspective? Find yourself at this hidden gem and you won't be disappointed. From this West Dallas walkway over the Trinity River, visitors are granted breathtaking views of the downtown skyline, cast in either stunning silhouette or glorious glow depending on the angle of the sun.
Fort Worth Stockyards Cattle Drive
Address: 2501 Rodeo Plaza, Fort Worth, TX 76164
Cost: Free
A piece of Central Texas history is alive and well in Fort Worth, so grab it by the horns! Mosey on over to the Stockyards for the twice-daily cattle drive through town, Q&A sessions with the local cowpokes, and photo ops with these Longhorn steers. For the best views of this time-honored tradition, be sure to grab a spot in front of the visitor center on Exchange Avenue, the lawn of the Livestock Exchange Building, or any of the Stockyard Station restaurants' outdoor seating.
Culture and Art on Nickels and Dimes
Dallas Museum of Art
Address: 1717 N Harwood St, Dallas, TX 75201
Cost: (mostly) Free
Who says you need to pay an arm and a leg to stay cultured? Not Dallas! In fact, the DFW area offers a variety of museums, galleries, and exhibits that offer enrichment and education for all, free of charge, including this one. From art collections abroad to local works, ancient artifacts to contemporary exhibits, this Dallas cultural icon has it all. General admission to the museum's permanent exhibits is free, but for return visitors and art enthusiasts still hungry for more, investing $16 for the special exhibition tickets may be well worth it, considering the high-profile artists and relics that adorn this museum's seasonal exhibits.
Deep Ellum Street Art
Address: Deep Ellum, Dallas, TX 75226
Cost: Free
We understand that spending the day holed away in a stuffy museum isn't everyone's bag. Perhaps the best showcase of Dallas culture and history isn't in a glass case, but rather plastered along the walkways and buildings of Deep Ellum. In this up-and-coming nightlife hotspot, windows to the city's heart and soul are around every corner in the form of murals and street art. Check out these showcases of local talent between meals, music, and other outings in this hip and trendy neighborhood!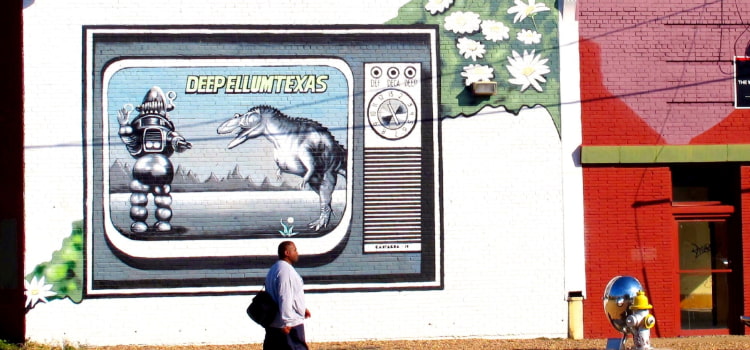 Dallas-Fort Worth's Best Cheap Eats
Sundown at Granada
Address: 3520 Greenville Ave, Dallas, TX 75206
Cost: Less than $25 per plate, free events
While we'd suggest your tour group sample this chic Lower Greenville eatery any day of the week, we especially recommend popping in on Wednesday nights in warmer months for dinner and a movie at its airy rooftop venue.  From cult classics like Spice World and Princess Bride to more contemporary titles, this local hotspot is sure to appease any movie buff on a budget.
Velvet Taco
Address: 3012 N Henderson Ave, Dallas, TX 75206
Cost: Less than $8 per item
Number one rule of Texas: no adventure is complete without hitting up at least one local taco stand. Satiate your Tex-Mex cravings, even on a shoestring budget, at this critically-acclaimed northside wonder. Out-of-towners and locals alike recommend kicking back with a plate of this Central Texas comfort food, a craft beer, and a roll of paper towels— trust us, you'll need them—in this place's laid back atmosphere at the center of the city bustle.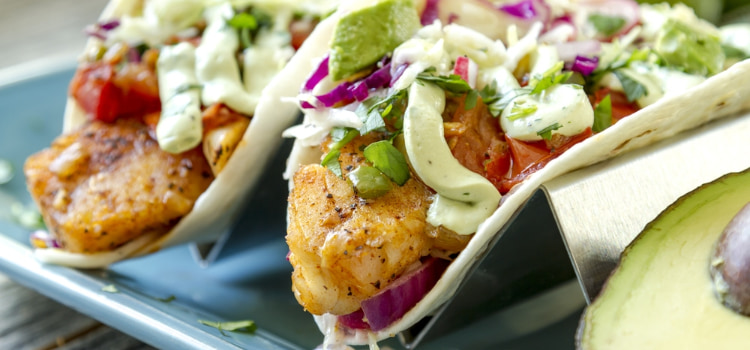 Save Big with Texas Charter Bus Company
When it comes to living it up in Dallas-Fort Worth, anyone can travel in the lap of luxury without spending a fortune. With traditional modes of transportation, your trip can turn out to be a big expense by the time you factor in parking, paying for gas, and paying for multiple rideshares.
Save your group of Dallas-Fort Worth explorers the time and money you'd rather spend sight-seeing by booking through Texas Charter Bus Company. We're always here to provide a streamlined and consolidated transportation service for all your city adventures at a predictable and reliable price point. With more money in your pocket and time on your hands, you can really stretch your DFW itinerary fit all your desired destinations, free from stress.
Ready to get started? Our representatives will work around the clock to connect you with the high-quality private transportation shuttle of your dreams. We'll even offer a free, no-obligation quote when you call 281-383-9491 today!
Do you need to rent a charter bus?