5 Reasons to Hire a Charter Bus in Austin
When planning or hosting a corporate event in Austin, Texas, there are many things to take into consideration. While you'll likely spend a significant amount of time figuring out other factors surrounding your event, it's important not to overlook transportation. Getting employees, guests, or clients to and from the Austin Convention Center, the AT&T Executive Education and Conference Center, the Norris Conference Centers, or any other corporate meeting spot may prove difficult, but that's where Texas Charter Bus Company steps in.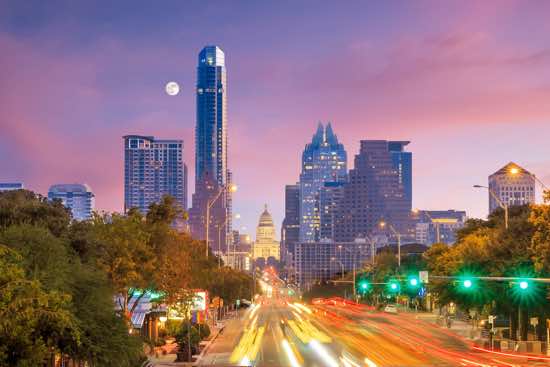 Texas Charter Bus Company reserves the largest selection of charter buses, executive charters, and minibuses in the state, and has a team in place to accommodate all of your needs for corporate event transportation. If you're not sold on booking a bus for your next event, check out a few reasons why you may need one:
1. You Have a Bunch of Employees
If you have a lot of employees on your payroll, it can be tough getting all of them from your office to the event space. Texas Charter Bus Company reserves buses seating up to 56 passengers, which means we can easily accommodate everyone on your staff.
2. Traveling Through Austin is Difficult
Getting through Austin isn't always easy. As Texas's state capital, it's one of the busiest and most active cities in the state. Because of this, drivers tend to have a hard time getting through the city's limits during peak traffic hours.
Minimize the amount of time your employees spend behind the wheel by getting them onto a charter bus or a collection of minibuses. Why force your employees to sit in traffic, wasting time and gas, when they can all get to the event as a unit?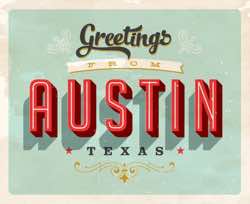 4. Passengers Need Entertainment During Their Commute
You may have a hard time entertaining your employees when they're riding in a car or on the train. With a Texas Charter Bus Company bus, you give passengers a number of options for personal entertainment. By connecting to WiFi, riders can surf the web, check social media, or catch up on work.
Select charter buses also come equipped with DVD players and flat screen televisions, so passengers are also able to watch movies or television at their leisure. Last but not least, state-of-the-art surround sound speakers give passengers the ability to listen to any music they desire.
5. Relying on Alternative Transportation Sources is Risky
Relying on public transportation, car service, or a flight can be risky. Delays are inevitable, and the consequences of your employees arriving late could be catastrophic. Charter bus rides are exceptionally reliable, and the drivers Texas Charter Bus Company works with are vetted to ensure that they arrive as close to the scheduled times as possible.
—
Texas Charter Bus Company is perfectly equipped to handle any corporate event transportation needs you have. Whether you're in Austin, Dallas, Houston, or San Antonio, you can rest assured that you'll get to your destination safe and sound. Before you consider anyone else, give us a call today at 512-215-4891 for a free quote.
Do you need to rent a charter bus?