Top 10 Things To Do In Texas
Don't just stay put this Summer, spread your wings and check out all the wonderful places in the great state of Texas. You know what they say, everything's bigger in Texas. If you are planning on visiting this beautiful state, there are a few things you need to know. No, you do not have to wear a cowboy hat to make a good impression but it is highly recommended. From what we understand, Texas might as well be it's own country. With a culture that consists of a melting pot of southern and southwestern features and various other ethnic groups, this is one place that every person in America should experience. If you are headed to the second largest state in the good ole' land of the free, make sure "y'all" is a part of your vocabulary and you can discuss the essence of cooking really good barbecue. Although being caught up on the Dallas Cowboys stats is a plus, you also need to know of a few places to see before completely filling your days with 10 gallon hats and rodeos. If you are traveling longer distances to make it to the barbecue capital of the US, make the most out of your trip and make some stops along the way.
Dallas "For The Love Of Cowboys"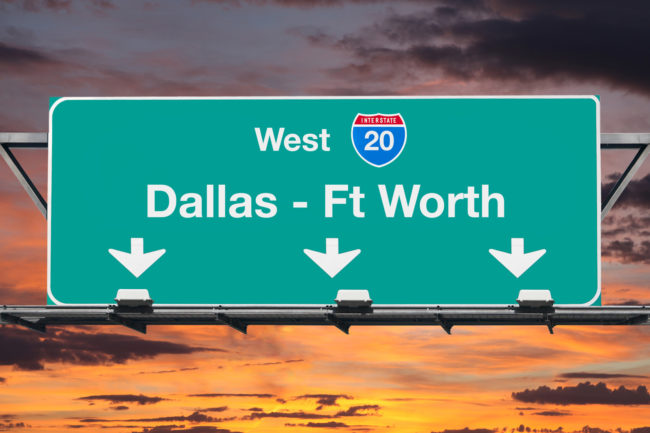 1. Dallas Arboretum And Botanical Gardens
Dallas, TX may be famous for their Dallas Cowboy Cheerleaders but if this your first rodeo, check out something a little bit different. Experience the great outdoors and make a point to visit the beautiful gardens in the heart of it all. With over 20 lush gardens to visit, each one offers a different feel and experience. Not only can you walk through these gardens and experience the various plants and wildlife, but you can also educational programs for visitors of all ages. Adult programs such as gardening and design, photography, creative arts and many more. Come and enjoy tastings at the Arboretum where you get the opportunity to relish in hand crafted beer, wine and spirits in the beauty of the garden. Special events like Garden Gigs, summer camps, Thursdays Concert Series and Wednesday Nature Nights make this place the ideal place to visit this Summer.
2. Reunion Tower
If you really want your jaw to drop, you have to check out the spectacular views at Reunion Tower. Expand your horizons and head up to the GeO-Deck and see the city from 470 feet up in the air. With 360-degree panoramic views you can experience Dallas like no one has ever seen before. Get a closer look at views of your choice with the high definition zoom cameras, telescopes and interactive touch screens. This is a great place to bring that special someone, a group of your favorite peeps or hey, even alone…why not? Dine at the Cloud Nine Cafe and experience the outstanding food on your plate accompanied by a revolving view.
Austin "Don't Mess With Texas"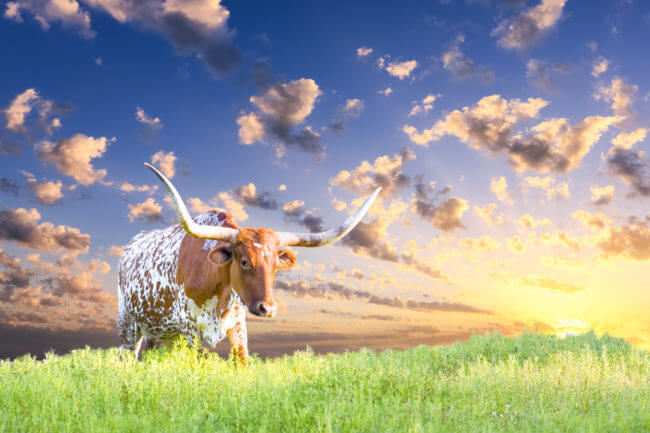 3. Franklin Barbecue
If you have not tried this barbecue in Austin, then you have not tried the best barbecue in the world. No, we are serious…this was rated the number one barbecue place in the entire world. How does that make you feel? We give you one minute tops to find your way to this little slice of heaven. People have traveled from all over the country to take a big honkin' bite out of their famous brisket, ribs, pulled pork, turkey and sausage. Take it home by the pound or make your own sandwich. Pair it with a side potato salad, slaw or pinto beans. If your mouth isn't watering yet, don't forget about dessert. They offer their famous pies of bourbon banana, pecan, key lime and lemon chess. Foodie icons such as Anthony Bourdain have visited this restaurant and let's not forget the President of the United States, Barack Obama. If we don't have you sold yet, I don't know if we ever will.
4. Congress Bridge Bats
If you are afraid of bats, you shouldn't be. Learn more about them and what makes them so unique.  Every Summer evening hundreds of people gather on the Congress Avenue Bridge to witness 1.5 million bats emerge from underneath the bridge. If for some odd reason you didn't think that was a lot of bats, it is the largest urban bat colony to be seen all together. After engineers reconstructed the bridge, they didn't realize that underneath the bridge was the perfect bat roost. These Mexican free-tailed bats have been impressing locals and tourists for over 35 years and it is one show you will not want to miss.
Waco "Fixin' To"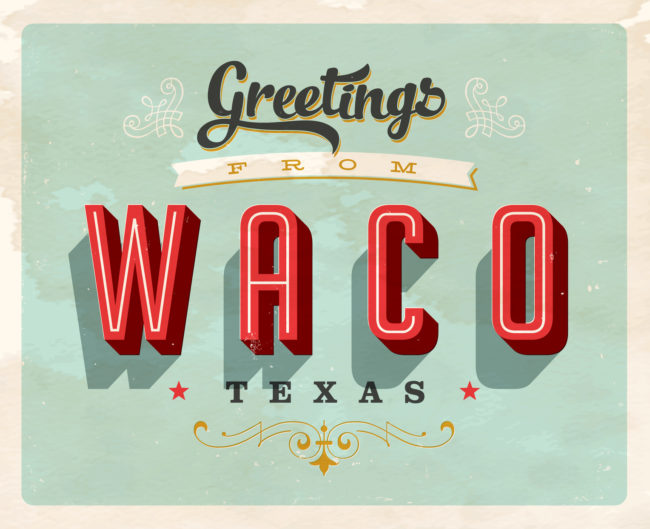 5. Magnolia Market At The Silos
I think everyone can appreciate good taste and that is exactly what Magnolia Market is. If you have never seen the show "Fixer Upper,", then you need to turn on your television and experience the magic. Chip and Joanna Gaines not only have a show on the popular tv channel HGTV, but they also run and own Magnolia Market  At The Silos. You not only can tour Magnolia Market but you can shop around and even stay at the Magnolia House. This historic house is located in a little town right outside of Waco in the downtown area of McGregor. Get the full Magnolia experience and find out why Waco holds this one so dear to its heart.
6. The Dr. Pepper Museum
I'm a Pepper…or at least that is what they used to say in the 70s. Dr. Pepper is not only a native of Waco, TX but the oldest major soft drink in America. That is pretty sweet, (no pun intended). This museum holds one of the finest collections of soft drink memorabilia in the world. Although Dr. Pepper is the main focus, the museum also showcases many other soft drinks. Brands such as Pepsi-Cola to Kickapoo Joy Juice, the collection is outstanding. If you are a soft drink freak, this place will absolutely blow your mind. The first floor exhibit takes you back in time to the very early years of Dr. Pepper, Waco and the museum. Take a look at the old corner store where Dr. Pepper, where the inventor Dr. Charles Alderton first invented Dr. Pepper. The second and third floor you will see what the products and methods of creation looked like in the 1930s and the celebration of the contributions of Foots Clements to the Dr Pepper Company as well as the free enterprise system of economics. Come and learn about one of America's favorite sodas.
Houston "This Ain't My First Rodeo"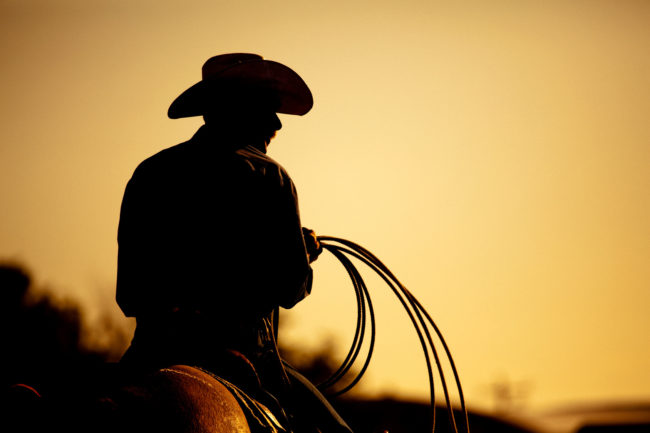 7. Space Center Houston
Brace yourselves because this is one of the coolest places on earth, or should we say in space. Get a close up look at the U.S. Space Station at the official visitor center of the Lyndon B. Johnson Space Center. This is not just any space center but the National Aeronautics and Space Administration's center for human spaceflight activities. Shoot into the atmosphere and experience space artifacts and hardware from the Mercury 9 capsule, Apollo 17 command module, Lunar Rover vehicle trainer and many more. These artifacts signify space explorations and missions that were crucial to several findings about space and travel. Scope out attractions like the Northrop Grumman Theater where To Be An Astronaut and Inside the Space is shown or take a special tour called Level 9 Tours to visit all of the building and other areas such as the Neutral Buoyancy Lab. You can also check out the lectern where President John F. Kennedy repeated his goal of a manned moon landing before 1962 at Rice Stadium. Allow your curiosity to wonder and come check out space for yourself.
8. Houston Museum District
If you are a history buff or appreciate beautiful artwork, then this is the place to spread your wings and fly. This destination is a favorite of both locals and tourists. With 19 museums in 4 walkable zones, you will soak in knowledge from all over the spectrum. The Museum of Fine Arts, Houston is known as a dynamic cultural complex that is comprised of two gallery buildings, a sculpture garden, visitors center, library, movie theatre and much more. It is a two house museum that boasts some of the most exquisite artwork around. If the sciences are more your thing, the Houston Museum Of Natural Sciences is one of the most heavily visited museums in the United States. The Burke Baker Planetarium, Wortham Giant Screen Theatre, Cockrell Butterfly Center, astronomy, space science, Native American culture, paleontology and many more exhibits. These collection of museums bring 8.7 million visitors to the district every year. Let's just say, it's worth your while.
San Antonio "It's A Texas Thing, Y'all"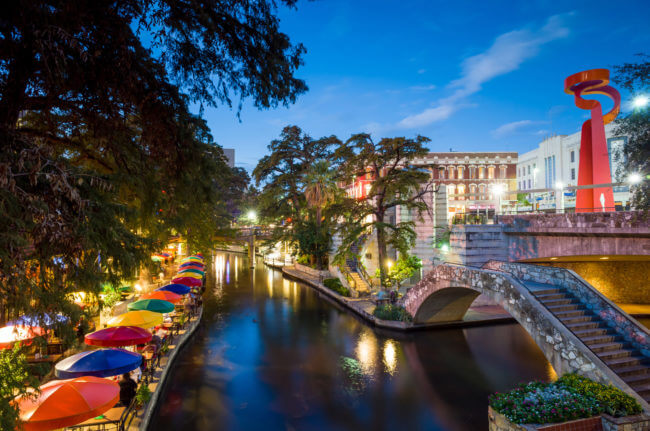 9. San Antonio Riverwalk
You can't do Texas without making a point to see one of South Texas' most prized possessions, the San Antonio Riverwalk. This public park is lined with restaurants, hotels and attractions. You can get in on all of the action with one of there riverboat tours or one of the many events held throughout the year.  A couple of museums also reside here, such as the Briscoe Western Art Museum or the San Antonio Museum of Art. Dine at some of the best restaurants with award winning cuisines and stay at one of the hotels or bed and breakfasts. You will not want to miss the park light up at night and take you on a Texan adventure.
10. Natural Bridge Caverns
If you like extreme adventure and exploration, you have come to the right place. The Natural Bridge Caverns is truly a hidden gem of San Antonio. Can we just say this is discovery on a whole new level? There are several tours you can take through this caverns, such as the Hidden Passage Tour, the Aquifer Challenge, the Lantern Tour and many more. The Discovery Tour is magnificent and truly brings you back in time. You will find formations that were created by single drops of water that slowly carved their way over time. If you really want to get your adrenaline going, dare to experience the Canopy Challenge. Want to test your ability to balance and your strength? Climb along the Canopy Explorer where you are 60-foot, four-tier adventure course. Take a ride above the Texas Hill Country on the Canopy Zip Lines. You will either love us, or hate us for this.
The easiest way to get everyone to Texas in one piece is to rent a charter bus and have the whole gang ride together. Charter buses come equipped with outstanding amenities such as power outlets, comfortable seating, wifi and lavatories so you don't have to stop if you don't want to.
That's a wrap for all things Texas. If you dare to take on everything that's bigger, we hope these top 10 places find you well.
Do you need to rent a charter bus?